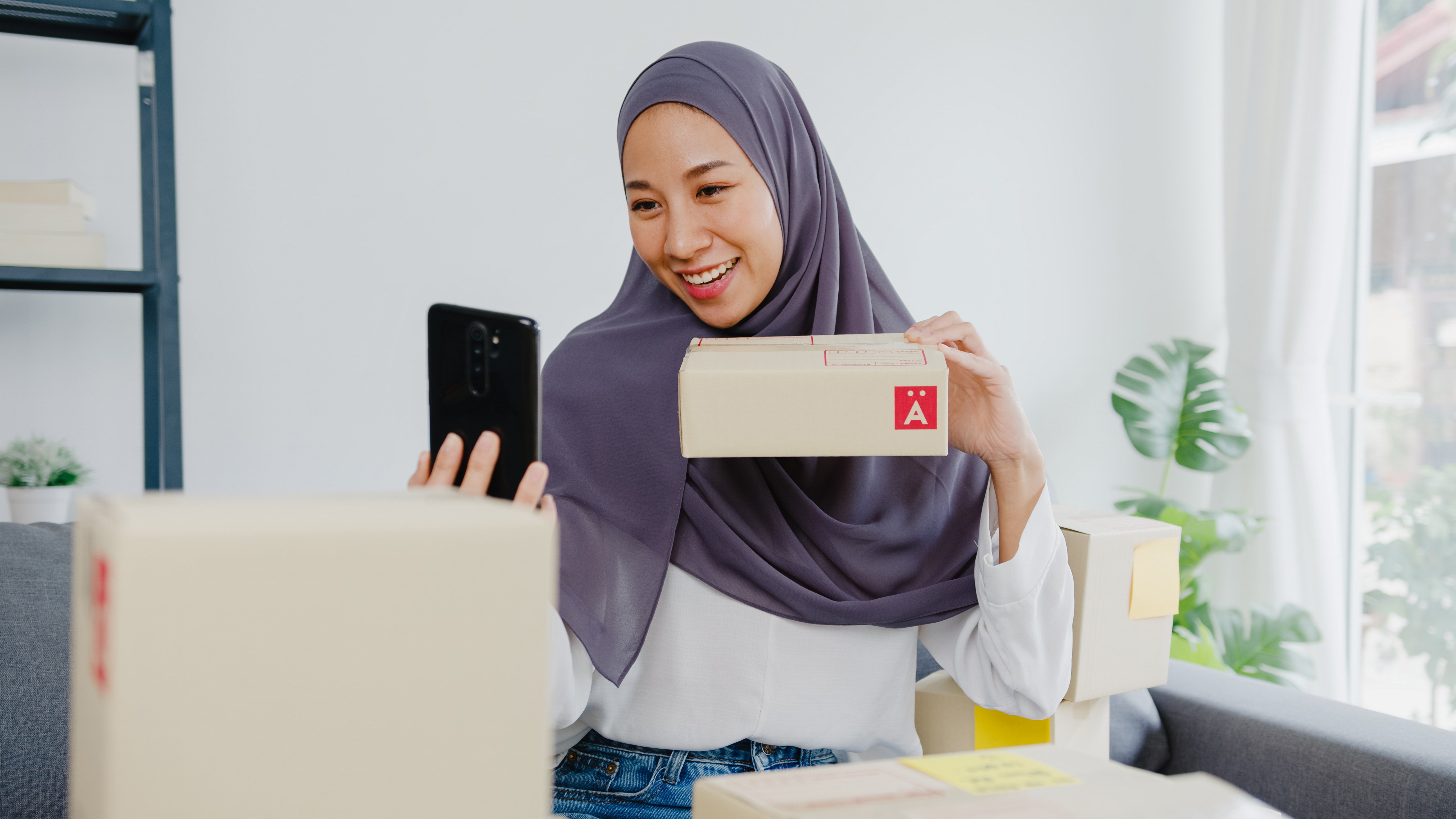 Our time of heightened globalization has led to cultural diversity and varying dietary requirements gaining significant importance in various industries. One crucial aspect is the concept of Halal, meaning 'permissible' (Arabic: حلال). A product or service is considered Halal-based when it does not contain prohibited materials, ingredients, or unlawful methods based on Islamic Sharia law.
To formally declare that the food or product is aligned with the principles of Islamic law, a Halal Certification is granted. This certification is vital for Muslims for food consumption. It extends beyond just food; even products such as cosmetics must be manufactured using ingredients that meet Islamic guidelines.
For Indonesia, Halal certification is profound, given that approximately 88% of the Indonesian population are Muslims, establishing themselves as the country with the largest Muslim population in Asia. Making Halal certification an indispensable aspect of a business. Moreover, with the rising opportunities in the food and product e-commerce and delivery sectors, obtaining Halal certification has become even more crucial for businesses.
Interestingly, Halal food and products are not only popular among Muslim consumers. For non-Muslim consumers Halal-certified products have become synonymous with food safety, hygiene, and overall health. This burgeoning demand is partially attributed to Indonesia's influence as a leading Muslim country, setting the momentum for the global Halal food market.
The Rise of Muslim Consumers
While some Muslims might have followed Halal practices in the past by relying only on the dietary customs of their local communities, Islamic teachings, and personal knowledge, the concept of consuming permissible food (Halal) and avoiding prohibited items (Haram) has always been a significant concern for devout Muslims. Fortunately, the diverse modern Muslim consumer has redefined the concept of the "economy" by integrating Muslim piety into their economic life, hence the rise of Muslim consumers achieved through active engagement in business and commerce, propelling the globalization of the Halal market.
Southeast Asia, in particular, showcases this phenomenon with the widespread interest in Halal products, fostering steady economic growth, through the emergence of the Muslim middle class, urbanization, global market integration, and mass consumption both offline and online. There are over 250 million Muslims living in the region, where one in three Muslims display greater devotion than their parents were at their age when it comes to their faith in-forming decisions around personal spending, fashion, banking, travel, and education, according to a report by Al Jazeera in 2022.
This religious revivalism, combined with Western-style consumerism evolving beyond food to modest fashion and fintech to Muslim dating apps and Halal travel, is shaping a regional Muslim consumer culture, particularly prominent among the expanding middle class. The Southeast Asian region, with its central role played by the economies of Brunei, Indonesia, and Malaysia, actively fosters and shapes the influence of Islam, facilitated by supportive government policies.
For Muslim consumers in the region, whether a product is Halal is the most important factor when making a purchase according to 91% of respondents ahead of value for money, quality, and environmental considerations in a report by Wunderman Thompson Intelligence and VMLY&R Malaysia. For banking and financial investment, 60% of Muslims consider it very important if it is in accordance with Islamic law, while for travelers 77% consider the availability of Halal food a major factor in choosing destinations. There is also influence in their enthusiasm for burgeoning technology such as metaverse with 85% of respondents saying they would like to see virtual spaces made for Muslims in virtual reality, although they also worry that it may not be compatible with their faith.
However, Indonesia stands out as the largest market for Halal products, capitalizing on its 88.1% Muslim population, which accounts for a significant 12.7% of the world's Muslim population. During the pandemic, the Indonesian Halal market also experienced demand both domestically and globally a momentum owed to the world's rapid adaptation to digitalization. This burgeoning Muslim consumer base carries substantial implications for Indonesia's GDP and consumer behavior.
Within Indonesia's economy, the food sector alone witnessed in 2022 approximately $190.4 billion in spending, ranking second-largest in the world. The country has also secured the fourth-largest spot for the Halal cosmetic sector in the global market. Moreover, Indonesia is one of the largest consumers of Halal products globally, with 11.34% of global Halal expenditure. This will not only impact Indonesian GDP but also contribute to the global Halal lifestyle progress, positively impacting the global Islamic economy.
A Booming Industry Influencing Global Trade and Export
Globally, companies are starting to understand the tremendous opportunity presented by Muslim consumers, with the global Muslim population expected to grow by 35% over the next 20 years. By 2050, the Muslim population could grow to 2.6 billion and represent nearly 30% of the projected population. The significance of Halal certification is becoming increasingly important and evident today in many industries.
Millennials and Gen Z consumers are also a driving force for the demand for Halal, particularly in personal grooming. The Muslim youths in 2021 spent more than USD 368 billion on Halal fashion and beauty products. However, this interest in personal grooming is not exclusive to Muslim youths. Cosmetic companies have also seen the international appeal of Halal products for non-Islamic consumers especially now that the generation of modern consumers is increasingly becoming more knowledgeable when it comes to the products that they choose and are leaning toward food and products that prioritize safety.
For the European region, it has witnessed the fastest-growing market for halal food, this growth can be attributed to the increasing Muslim population and tourism in European countries, which has accelerated the demand for halal products. The estimated size of the Europe Halal Food and Beverage Market is USD 14.66 billion in 2023 and is expected to reach USD 18.26 billion by 2028. Halal cuisine is also gaining popularity among non-Muslim consumers in the region, as it has evolved from a religious marker to a symbol of safety and hygiene in food and products. Major players such as Nestle, The Coca-Cola Company, Tesco, Marks & Spencer, and others have already started expanding their operations to meet this demand and capture their market share.
Neighboring countries in Asia have also noticed the rise in the Halal lifestyle, capturing the interest of health-conscious consumers. Similar to the European region Halal is seen as a safer option for non-Muslim consumers in Asia. In recent years Halal dining market in Singapore has been flourishing and was estimated to have a USD 1 billion value in 2019 this even led to the rise of Halal fine dining brought in by the growing number of affluent Muslim consumers and those seeking in trying something new. Leading to further enticing them to explore the diverse and wide range of Halal cuisine. Japan has also seen growth in its food market, with more than 1,000 companies having gained Halal certification in recent years. The appeal extends to 29% of Japan's 125 million consumers interested in trying Halal food and beverages which is also a part of the positive sentiment reflected globally for non-Muslim consumers as they view Halal products and services mirroring ethical consumerism. Another factor is the growth of Muslim travelers from Indonesia, Singapore, and Malaysia.
This further fuels Halal's popularity in the tourism sector. Countries like the Philippines have already positioned themselves to cater to Muslim travelers and it is expected to reach 140 million Muslim travelers by 2023. Thailand on the other hand aims to be a major producer and exporter of Halal food and various products and services due to the Halal-related tourism it experienced, Thailand welcomed 300,000 tourists in 2023 coming from the Middle East with an average daily expenditure of USD 300.
Of course, e-commerce and delivery services have also seen the impact of this demand. Emerging as a new food product category, it is set to expand outside Asia such as Foodpanda Malaysia's move of aiming to expand its Halal delivery services to the Middle East and South Asia.
A Roadblock to a Global Driving Force
However, this surge in Halal products and services has met a roadblock due to the high demand and the recently passed regulation in Indonesia of Halal products, getting a certification could be pushed to the next three years for both local and international companies
As the Halal cosmetic market continues to be influential, particularly in the Asia-Pacific market where it is projected to witness significant growth. Notably, the key authorities responsible for granting Halal certification such as the Islamic Religious Council of Singapore (MUIS), the Department of Islamic Development Malaysia (JAKIM), and the Indonesia Council of Ulama (MUI). (LPPOM-MUI), are predominantly located in this region.
It is expected that many more businesses will flock to the market as Indonesia recently passed the "Halal product assurance" regulation by October 2026. This requirement will push both local and international brands to obtain their certification in the next three years. However, despite this promising trend, several factors could potentially hinder the seamless growth of the Halal industry. One significant challenge is the presence of boundary and export regulations, as navigating a diverse regulatory landscape in different markets can be complex and time-consuming which could create hurdles for companies and businesses looking to expand their reach across different countries.
Furthermore, the process of applying for and obtaining Halal certification can be costly and resource-intensive for companies. The inspection procedures and compliance requirements could be an additional expense, particularly for small and medium-sized enterprises (SMEs). Authorities in Indonesia are trying to address these challenges such as giving free Halal certification for SMEs that other certifying countries could hopefully support and replicate in their process.
Looking ahead, the Halal market has transformed into a global force, driving acceptance, forging diversity, and impacting various industries. As consumers worldwide embrace the Halal lifestyle and fuel market growth, it has evolved beyond being merely a religious choice to become a unique and thriving market that contributes significantly to economic growth.
Want to learn more about what's popular with people in Asia? Then check out our other Eye on Asia entries! Check out our Asian survey about Taiwan's Tourism Comeback: How Culture and Incentives Are Winning Back Visitors or check out our latest Infographic: Drinking Behavior of Koreans and Drinking Trends by Generation. See you in the next one!