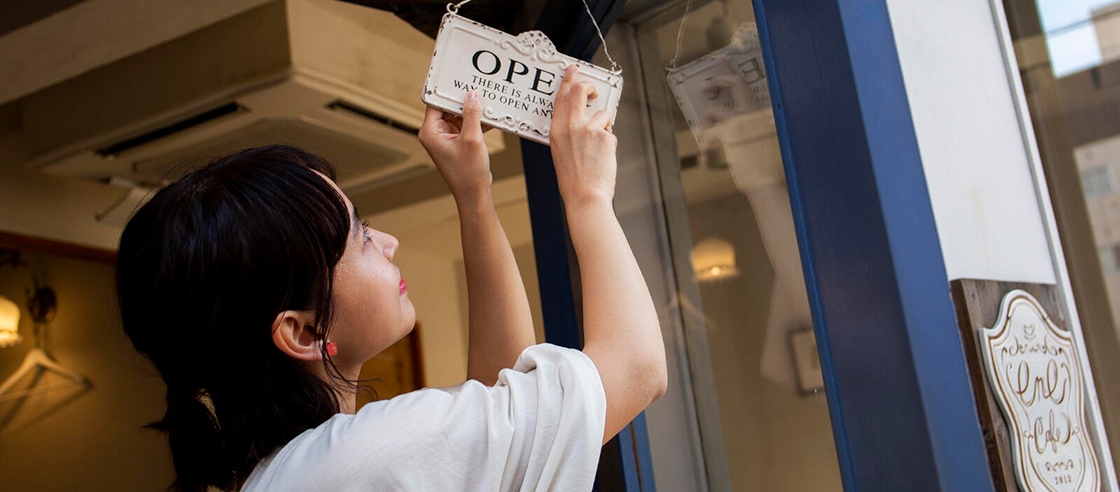 Can MSMEs benefit from using surveys? Discover how it can help businesses enter any market and grow.Surveys are essential for various research efforts that companies utilize to understand their competition, but it's not just for big players in the field.
Asia is a region that naturally attracts many businesses and entrepreneurs. It's a valuable market base to target when 60% of the world's population resides there. However, entering any market can be a gamble, more so in a diverse market like Asia.

Setting the proper marketing engagement and concept when launching a brand or product is essential for small and large businesses. However, in any market, fairly new establishments are more prone to fail and have lower survival rates due to many factors contributing, but one of the main reasons is the need for more understanding in the market.

Micro, small and medium enterprises (MSMEs) in Asia are integral to the growth of economies. Southeast Asia has at least 71 million micro, small, and medium enterprises. They account for 97% of the region's businesses and employ 67% of the working population.

While starting a business in a market like Asia is attractive for expansion and marvelous to look for opportunities, it also poses a significant risk. The pandemic is still a great factor in the business environment; during the start of the pandemic in March-April 2020, at least half of MSMEs ceased operations due to mobility constraints in SEA (48.6% of surveyed MSMEs in Indonesia, 61.1% in the Lao PDR, 70.6% in the Philippines, and 41.1% in Thailand). By 2021 in the same period, this share of MSMEs that temporarily closed fell into single digits as more MSMEs reopened (4.8% in Indonesia, 1.1% in the Lao PDR, 6.3% in the Philippines, and 7.4% in Thailand).

Despite these numbers lowering, it is still not the time to say "business as usual" when every country is still managing the pandemic. The changes it brought, notably the cashless and online transactions, are still evident on top of the many factors that make it hard to get the right formula in wooing the target market. To thrive, MSMEs must gain the market's approval, which can be done by putting up behavioral data or conducting a survey with a panel research business.
Building a connection with your consumers
Conducting a survey can help businesses across all industries in myriad ways, and thankfully it's now much more accessible.

Every business wants an active connection with its consumers, and this engagement brings back a lot of feedback that can be beneficial, from developing products to changes that could bring efficiency to operations. So how can we reach our consumers?

Fortunately, any enterprise can learn more about the consumer's experience and thoughts before launching any product or simply conducting a study to get to know the consumers in the market through online surveys.

However, there are two ways you can conduct an online survey, and dataSpring offers both. You can work and collect data through online or mobile samples; whichever you choose can tremendously ease your survey and ensures a high-quality sample. If you want to know more about the difference between the two, you can check out our blog to find out which of the two you need.
Benefits of Surveys for MSMEs
Here are some benefits that data can bring to MSMEs:
Getting it right from the beginning with market insights - If you're launching a product or service, making the best possible first impression will be your main priority. One of the most effective ways to determine whether you have a chance for success is by checking how similar products have fared in the market. And the best resource for that kind of information is coming straight from your consumers.
By conducting surveys, you can learn more about your consumers and what your competitors or potential competitors are doing. You'll be able to see what they are up to and identify any early opportunities or gaps that need to be filled, which will help you choose wisely when it comes to marketing strategies, product development, and promotions.
Improve your customer profiles by knowing your consumers - By providing an incentive in exchange for answering surveys, audiences may also choose to share first-party information like age, demographics, and contact details. Customers are more likely to complete a survey and offer these crucial facts if an incentive is involved. Analyzing these insights, you can consider strategies to expand your company's ability to meet these groups' unique demands and interests.
Surveys are a great way to generate leads and develop client personas for marketing objectives.
Build brand loyalty - Of course, surveys can collect valuable feedback from your consumers on what they love, what they hate, and what they think would improve their experience. Knowing what consumers think can help guide your business's essential branding decisions, giving you ideas on what appeals to your target market effectively. And when customers see these implemented into your product or services, they will be compelled to continue purchasing.
How dataSpring can help
dataSpring understands that these benefits from collecting insights are essential to what will grow your business and our suite of market research solutions will allow you to access communities of 2 million+ active panels of online survey respondents. We cover 12 countries in Asia our operation includes cultural and local language expertise. dataSpring ensures delivery of high-quality data and quick turn-around time, bringing insightful results at a great value price to serve your research needs. Contact us today to learn more!
You can also check out our panel book here if you want to know more about panel research in Asia! See you at our next one!