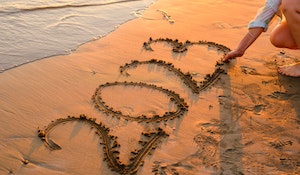 As we enjoy our well-earned holiday and wrap up the year, we'd like to impart a list of what to expect for market research in 2023. Think of it as a gift that will help you get ready when you return.
In this list, you'll come across some of the information we shared during the year that will still be relevant for the coming year and others worth looking forward to. Here are the four areas in market research we should watch in 2023:
Speed and automation
We're moving towards a more digital-oriented future. Businesses and corporations must do their market research promptly to catch up in the fast-paced digital world. Even brands are under more pressure to stay abreast of trends or risk putting out a product or service that doesn't resonate with the modern consumer.
Thankfully, market research has adapted to these technological advancements bringing modern-day solutions to what used to be manual work—enabling every part of research to move faster and more efficiently. Of course, when talking about speed digitally, systems are not the only factor that comes up in one's mind but as well as internet connection, while the side of a researcher may be well equipped for a study it's best to check how one can connect to respondents best and if they have limited internet access. Luckily, for anyone conducting a study in Asia, the improving mobile internet access gives a bigger chance that market researchers can get authentic sample data that represents the entire population.
Beyond speed, survey platforms now serve as a central place for anyone conducting a study, allowing anyone to create and navigate a survey from scratch through automation. Computer software, machine learning, and Artificial Intelligence (AI) capabilities are now taking over where researchers used to create and process questionnaires and data manually. Surveys can run through nearly any audience, such as market research panels or online communities where you can instantly reach a large segment.
Time is of the essence, especially now that we face a digital world where change is constantly happening; what's current and relevant today may be obsolete the next. More businesses and companies will choose a quick turnaround for their data and insights, just like modern-day consumers, through a frictionless digital experience.
Social listening
According to Statista, the average amount of time people worldwide spend on social media daily is nearly two and a half hours. That's a lot of time for consumers to interact with content. Any company that wants to learn more about its consumers should understand the value of monitoring a large audience online. It's where you will now find their opinions.
For Asia, while it is the home to the world's most users of social media, it's best to take note that each country has its own go-to social media app, one that is most used and preferred by the locals. There are many reasons to consider as to why this is the case usually it's the most accessible platform for the country just like how in the Philippines Facebook remains on top as the social media platform and this is thanks to the efforts of the local mobile operators providing ways to access the app via mobile without incurring any charges, albeit with limited functions called 'Facebook free basics'. While in China the leading social media platform for many years has been WeChat and its features does not just stop at networking it also has e-commerce functions and transactions to various sectors from food, retail, tourism, and even to COVID-19 services such as testing and vaccination appointment bookings. Knowing which app they use the most is important it's where you will now find their opinions and what's latest in the locality.
Earlier, we tackled how social media can be used as a tool in market research through social listening; this is the art of real-time monitoring and analyzing attitudes and opinions from social media. In Meltwater's State of Social media 2023 report, a survey of 1,700 global marketing and communications professionals showed that social listening is on the rise as 42% are currently running social listening programs, and another 15% plan to do so in 2023. For APAC marketers, 72% also see organic social playing a more critical role in driving business and marketing strategy in 2023.
Inclusivity
Research panels have expanded as market research has gotten increasingly digital and has become more convenient and flexible for respondents now that it's accessible through mobile phones. It has led to an inclusive research environment that will also mean businesses can conduct their study reasonably. Anyone running a survey should always find out if their choice of topic disproportionately impacts historically underrepresented groups.
This could be the case when doing a study in a wide and diverse region such as Asia. Especially if the aim is to conduct the study in multiple countries in the region it would need to understand the locals at a certain level enough to clearly deliver your questions and avoid offensive or taboo topics.
However, if additional profiling questions or diversifying the research sample is done, researchers will be able to understand the current consumers and possibly tap into new business opportunities.
Take India for example. It's estimated that around 63 million people are deaf in their country. While online surveys expand the reach, one might unintentionally exclude an essential base of people with limited online connectivity. A survey is written to learn more from the respondents, so always consider their needs and optimize through it.
The aim for the industry in 2023 will be to increase the demographic diversity of the sample, giving companies a better chance to understand their target market fully and make a business decision that is more comprehensive and targeted.
Data protection
When conducting a survey, respondents place a lot of trusts as they give candid feedback and expect it to be kept private and protected. Any panel research provider or market research agency depends on respondents for their business and respondent answers are crucial for insights that will guide those who conducted the study to the right action or business decision.
That is why the more data is available, the more in-demand data security is. However, it is important to understand that while data privacy is our modern-day global issue each region and country has its unique way to combat this predicament. Laws all over the world have already gone through so many transformations as we continue to develop our technological advancements in the past decade this goes the same for the data privacy landscape in Asia. Although practically all privacy laws in the world have the same essential data protection principles, the laws in the region have their own unique set of regulations that set them apart from one another and from laws in other regions. In contrast to the EU, the region is characterized by varied legal systems and historical differences that make it, impossible to generalize about the laws across Asia and the Pacific.
That is why for 2023 and beyond, businesses need to invest heavily in advanced data protection or in the right service provider that ensures it follows the applicable laws.
Conclusion
As the new year approaches, more companies will require market research that can identify fresh opportunities and adjust to shifting market conditions, especially when conducted in a region with a diverse population and rapid social progress like Asia. Through new and continuously developing platforms that can bring them data that they can use to put together their insights, ensuring a smooth and agile process while providing high-quality and reliable data from an expansive and inclusive target audience.
dataSpring delivers exactly the quality data you need from over 2 million+ active panels of online survey respondents. Covering 12 countries in Asia, our operation includes cultural and local language expertise. dataSpring ensures delivery of high-quality data and quick turn-around time, bringing insightful results at a great value price to serve your research needs.
Contact us so to learn more about how to conduct your study for 2023!
You can also check out our panel book here if you want to know more about panel research in Asia, See you at our next one, next year!