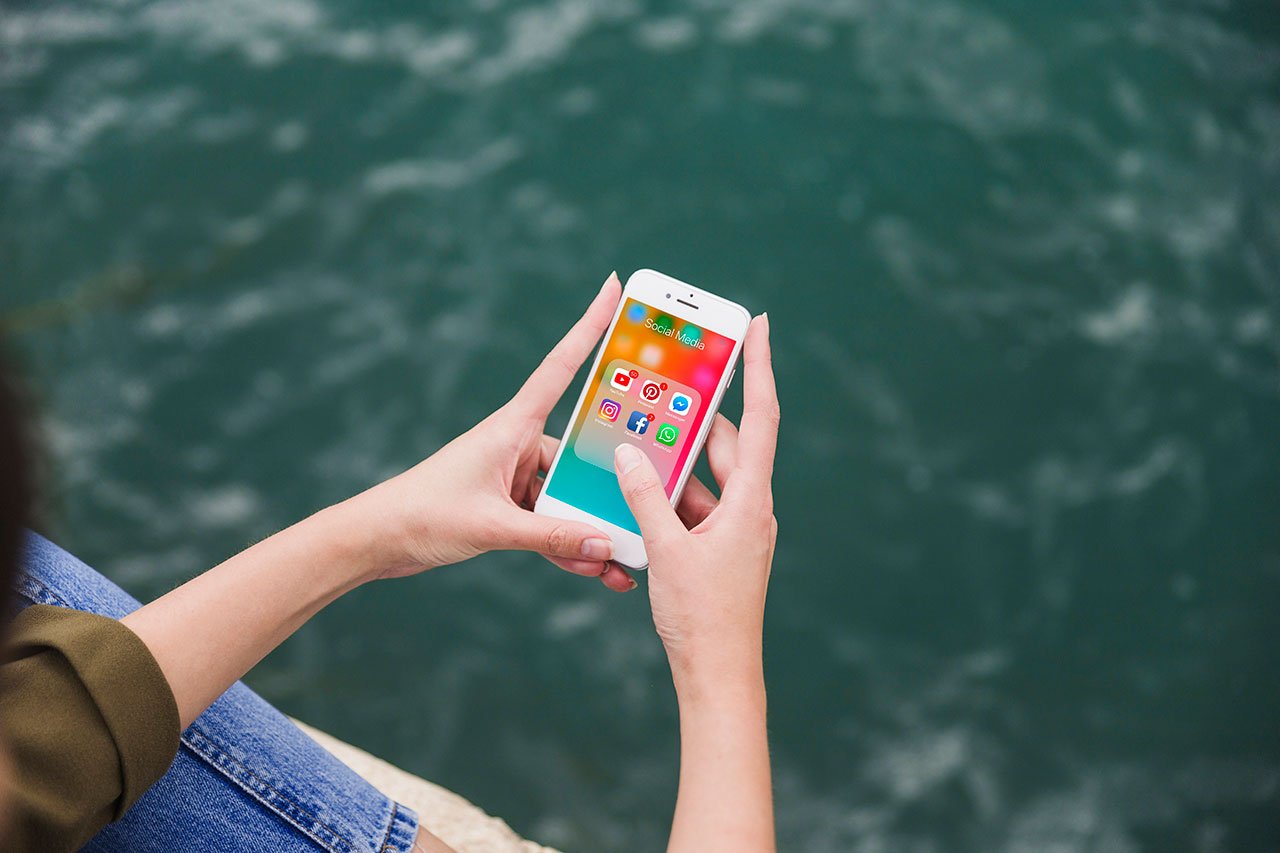 Social media has become a huge part of our life, from social interactions to getting news and information when making decisions. It's a valuable communication tool shaping our everyday lives locally and globally with over 4.48 billion people taking part in this cyberspace. This number continues to grow every year, making it a perfect space for businesses to share and gain information.
The continuous updates and development of social media platforms have made the user experience seamless. In business, professionals have also experienced these developments in the management side of these platforms, where companies are making it more accessible in collecting data to understand consumers by providing business tools in-app or onsite. This means social media can play an important role in market research by using it as a tool to investigate and create an appropriate research plan. Here's how you can utilize social media:
Monitor a large audience
Social media has a larger audience compared to most marketing or media sources. Every day there are millions of social interactions or engagements that are happening worldwide on different platforms. Listening to what people are saying and what they are currently interested in, even with the hashtags they use, is enough data to interpret and get insights. This allows tracking of the changes in their preferences and trends in real-time. Take Japan, for example, which is known to have a strikingly different business fashion from the westerners. Japanese consumers are known to have the strictest standard in product selection, making it hard to introduce anything new in the market. However, Instagram has been picking up the pace in the country as it is creating a niche of its own. Refined and pronounced photos have turned the app into a virtual mall with the boosting results coming from the young female segment. The app's reputation continues to grow in the retail space, making it the perfect platform to invest in for social media marketers who want to do well with a young female audience in the retail sector. Just as mentioned these social platforms already provide in-app business tools that give ideas on how to approach and research the target market.
Engage with panelists
Aside from collecting data, engaging with panelists on social media for panel research could also be beneficial. Rewards do not need to only come through a monetary form, which could also sometimes cause over-saturation or exposure and would no longer be effective due to the volume of pop-up advertisements or invitations. Instead, giving panelists an active community to engage with on social media can also be a rewarding experience, overcoming the possibility of burnout or falling out of responses, because the more engaged the members are to the panel experience, the more they are engaged in answering surveys. Make sure your panel provider has an active community, or at least when talking with your own panel, be sure to engage with them constantly and relate with them when giving out questions. If you're conducting panel research independently, you can start creating your community through a social media platform, because it is the perfect place to build a community and might be even easier for you to connect with your panel, especially if they are all coming from similar backgrounds or countries. You can leverage using the most popular social app in your panel's country or even to the region they belong to like in Southeast Asia, where the most popular app in all countries is Facebook. This way it won't be hard for them to connect with you and the other panelists.
If you want to see what an engaging panel community looks like you can check dataSpring's panel platforms across Asia (surveyon, zanli, and PanelNow). All have active communities with thousands of respondents constantly participating ensuring quality answers from credible participants.
Connect with other Market research professionals
Social media is not restricted to casual updates. It is also a space to share our business or professional background, making it easier to connect compared to the days when conferences or events were the only ways to socialize with other professionals. Of course, we cannot miss mentioning LinkedIn when it comes to professional networking online, as it accounts for up to half of all brand website homepage traffic. In Asia alone, LinkedIn has over 224 million members. It is a great app to start your journey to connect with people with whom you can exchange ideas. Clearly, this depends on your market research goals, as engaging with other market research professionals can be beneficial to your study. It can open doors that are not that easily accessible when conducting your research.
Over time, people will increasingly rely on social media and other virtual spaces that are currently developing such as the metaverse. These developments will make social media platforms more integrated with people's daily lives especially now that many advanced cities worldwide are willing to explore these technological advancements. This sudden shift accelerated by the pandemic in the past few years has taught only one thing, and that is to move forward. Everyone has to depend on the online world and the market research industry was not spared from this change that is sure to remain post-pandemic.
Therefore, market research professionals will also have to increasingly rely on online research methods when conducting their studies. While social media is increasingly becoming an important source of data to understand consumers on a wider scale, of course, it won't be able to replace traditional methods but instead will enhance existing research practices. When combined, helping to create a much bigger and more accurate picture of the market.
If you plan to develop panel research in Asia you can check out our 2022 Panel book here.