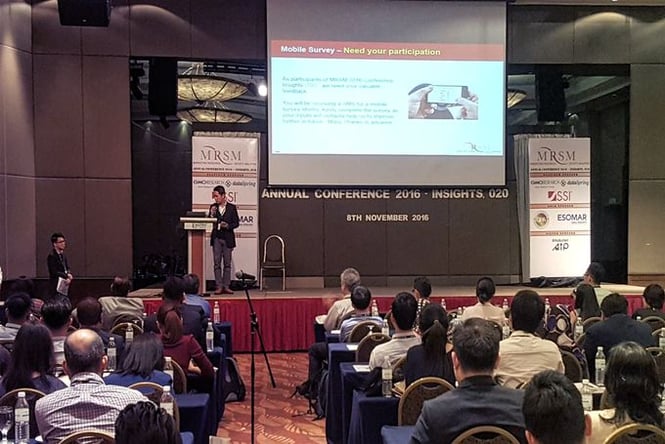 Jonathan Lai, dataSpring's Senior Account Manager in APAC, shares his thoughts on current trends in the market research industry, particularly in the Asian sample market of the APAC region.
Q: What's the current state of the market research industry in Asia?
A: We see continued growth, especially in Southeast Asia, and in particular Indonesia, Malaysia, Singapore, and Thailand. A 2016 study by The Economist Corporate Network reports that corporate executives expect the most revenue growth from these regions this year.
Q: What methodologies or approaches are you seeing more of these days?
A: In addition to ongoing tracking studies, we're seeing significant growth in mobile studies. These studies are capturing traditional survey data while using the mobile device's other capabilities like the camera and GPS to capture key moments in the respondent's life.
Learn about dataSpring's Mobile Capabilities
Q: Why do you think those methodologies, in particular, are growing?
A: Photos can be so revealing, especially when combined with survey data. The numbers often tell only part of the story. The nuance of emotion that a photo can provide is invaluable when developing a brand's positioning in a new market.
It is also a very natural extension of the mobile survey experience. Snapping photos and sharing is something respondents already do, so it feels very natural for them and makes the survey experience more enjoyable. This also means respondents tend to be more attentive and thoughtful, which has a positive impact on data quality.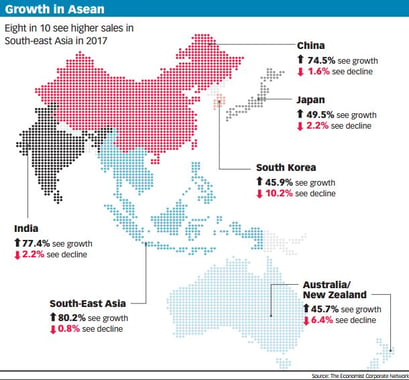 Q: You and your team are constantly working with clients - what are their common concerns and questions?
A: Verification of panelists is very important to clients. There have been some issues in the market around this issue and clients want to be assured they are getting the respondents they are paying for.
Q: How does dataSpring address respondent verification?
A: We continually verify our panelists' identity. Some sample providers only look for duplicates at the registration stage, but we continue to verify panelists when they take a survey and again when we pay incentives.
This not only allows us to eliminate potential duplicates, but we can then flag and blacklist suspect respondents and keep them out of our online research panel in the future.
Q: How is dataSpring positioned in the Asian market?
A: dataSpring's began in Asia as Research Panels Asia, so our history and culture grew out of this region. Our experience is a key benefit to clients. We have also worked hard to evolve our services to meet the needs of the research marketplace.
Q: In what way has dataSpring evolved?
A: Service speed throughout the process. Of course, clients expect a quick response, especially when they want to get a project going. So, we are very responsive when providing bids. But more importantly, once the project is approved, our team moves the project along quickly at every stage. I truly feel our operations team is second to none. They are continually improving their process. For example, after a long review and analysis, they have taken a more team-based approach. This provides more flexibility for clients and sets us up to better accommodate rush jobs.
And since service is so important, we have invested heavily in our operations. Our operations hub in Manila services clients around the clock. It's a 24/7 service.
Q: What's the direction for the future?
A: As dataSpring, we are a global sample provider in 35 countries and a full-service research partner. However, Asia is our foundation. This region is where we develop our new services, such as our web-based platform that will allow users to create surveys and select sample from our global panel with their own personal login.
We know we need to continue to innovate and respond to the needs of our client partners. When they are successful, we are successful, and this is what is at the heart of dataSpring.
---
Jonathan Lai has over 17 years' experience in the Market Research industry. He has been with dataSpring for 1+ years. He previously worked at AIP and Gfk Asia. As a market research professional, he has worked on a broad range of Quant and Qual projects including customer satisfaction, mystery shopping, promotions tracking, TVC pre-test, post evaluations, brand perceptions, market size estimations, purchase channel tracking, etc.
About dataSpring
dataSpring has offices in London, Tokyo, Shanghai, Seoul, Singapore, Los Angeles, and New York, supported by a recently expanded main operations hub in Manila. The firm maintains over 2,000,000 panelists in Japan, China, South Korea, Taiwan, Hong Kong, Indonesia, Vietnam, Thailand, Malaysia, Philippines, and Singapore.

Headquartered in Japan, dataSpring is a tech-based market research firm connecting international brands with targeted consumers through technology. The company offers market researchers and end clients a powerful package of research solutions such as Global Sample in over 35 countries, a one-stop Fieldwork Suite from questionnaire design to tabulation, and a proprietary survey programming and reporting tool.