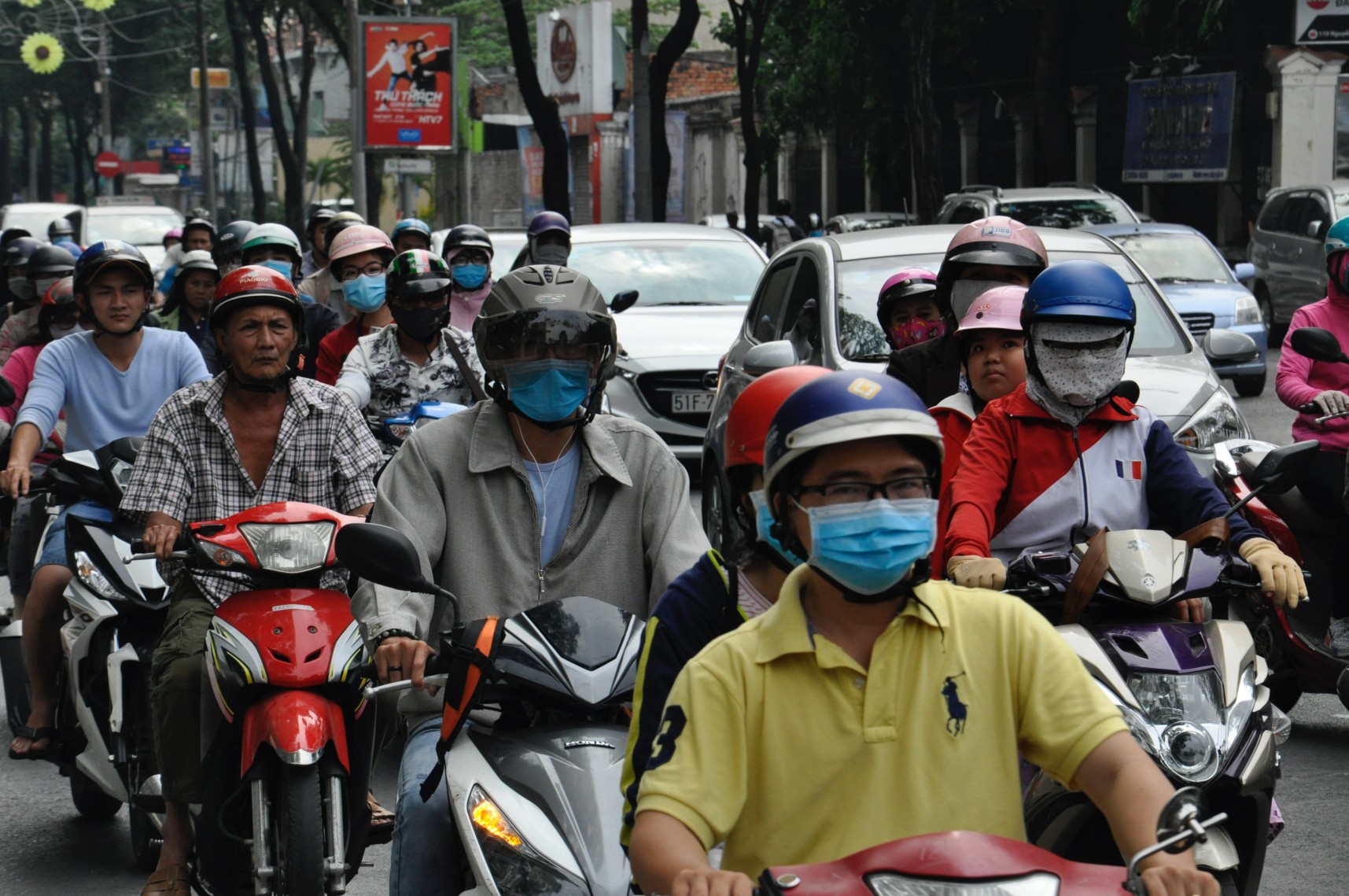 Vietnam is a country that rides on two wheels.
Motorcycles and scooters are some of the most common sights in Vietnam. These two-wheeled kings of the road are practically everywhere – snaking their way through traffic, transporting goods of all types and sizes, and even carrying an entire family - pet included - through Vietnam's busy streets. They're so many of them that they're basically synonymous with the country.
But this wasn't always the case.
A Quiet Past
Hard to believe, but there was a time when Vietnam's roads were a lot quieter. The noise that did fill in the daily commute was a mix of bicycles, cyclos, people on foot, scooters, and even some cars.
Up until the 1990s, bicycles were the dominant mode of transportation in the country. But as the economy expanded, and with the help of foreign investments, Vietnam's motorcycle industry took off at great speeds. Fast-forward to the present, there are currently around 50 million motorcycles in Vietnam making it the country with the 4th-highest number of motorcycles in the world. For a country with a population of 96 million, that's almost one motorbike for every two people. Now that's a lot of motorcycles.
So why do the Vietnamese love them so much? Well, a lot of it boils down to their flexibility and practicality.
Around 95% of registered vehicles in Vietnam are motorcycles. This incredibly high number is a reflection of the realities that most Vietnamese face. Many of Vietnam's roads are simply too narrow for four-wheeled vehicles to traverse, something the more compact motorbike has no problem with.
Traffic jams in major cities like Hanoi and Ho Chi Minh are also another obstacle that motorcycles are better at navigating. When caught in gridlock, motorcyclists just simply weave through tight spaces and push on. Although, it must also be noted that the high number of motorcycles is one reason for their heavily congested roads.
And then there's parking. And by that, I mean there aren't that many.
But arguably the biggest reason for their popularity is simple: not a lot of people can afford cars. With an annual household income per capita at around 2,235.955 USD by the end of 2019, cars remain out of reach for the average citizen.
Still, this hasn't stopped people from carrying loads normally reserved for four-wheel vehicles on their motorcycles. Sometimes taking it to comical and even dangerous degrees.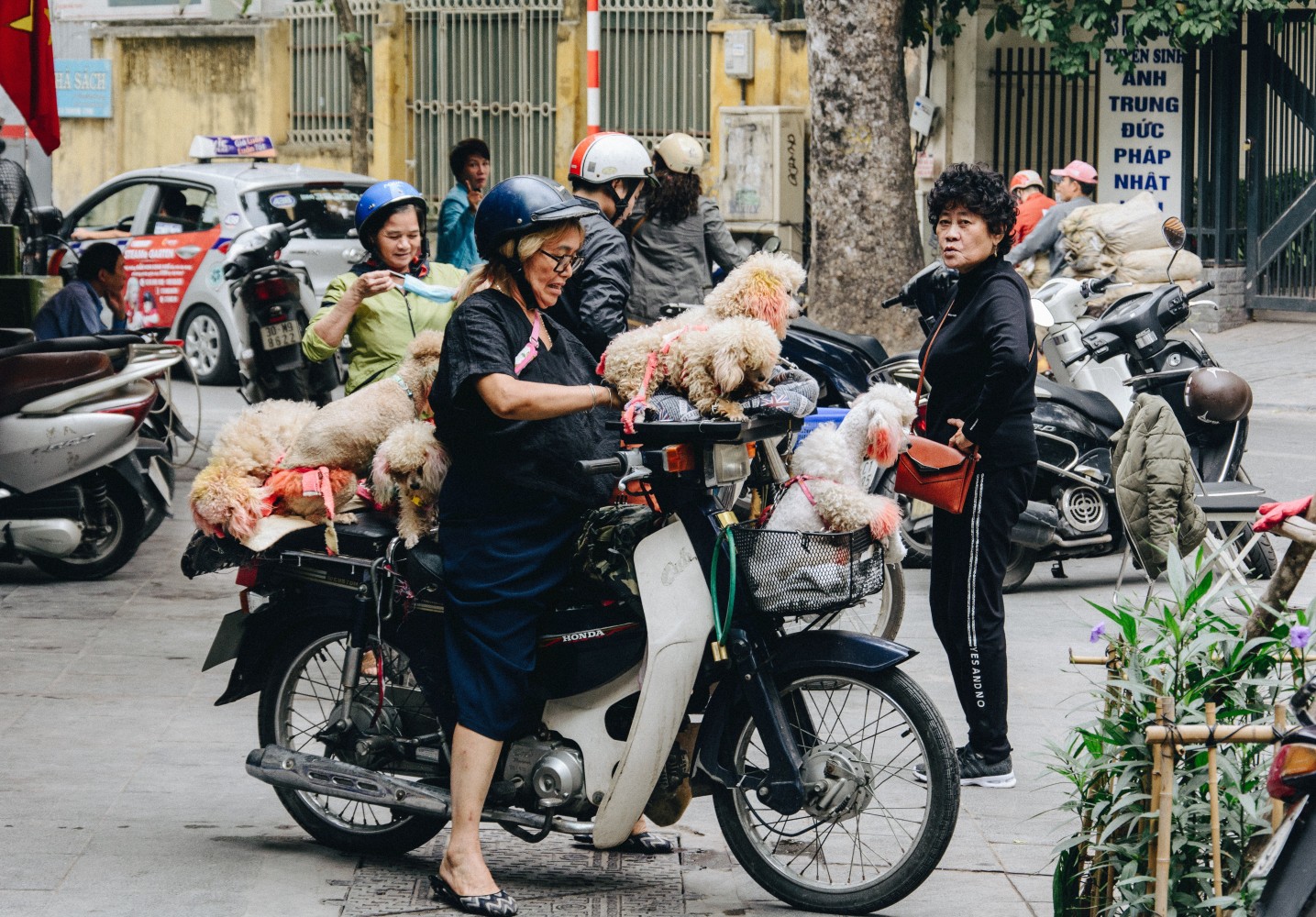 A Bumpy Road
Although the types of motorcycles zooming along Vietnam's roads are varied, it's the Japanese brand, Honda, who take up the largest market share. According to Honda Motor Vietnam, motorcycle sales by the end of Q2 of last year alone accounted for 80% of the total market share.
Despite this, even Honda wasn't able to come out of 2020 completely unscathed. 2020 was one marred by nosedives in sales across different sectors because of the pandemic and Vietnam's motorcycle industry was just one of its many victims.
According to the Vietnam Association of Motorbike Manufacturers (VAMM), sales of its five member companies - Honda, Yamaha, Suzuki, SYM, and Piaggio Vietnam - saw an overall 17% decrease in 2020 compared to the previous year. Drop in sales in recent years had spelled an end to the 3 decades-long continued growth that the industry enjoyed in Vietnam.
Honda ended 2020 with around 2.1 million units sold. Despite being in the lead, it was still 16.7% lower than that of 2019. Piaggio saw a slight decrease in sales while Yamaha and SYM reported a 16% and 20% decrease respectively. On the other hand, Suzuki experienced an unexpected 12% growth from the previous year.
Q4 saw some recovery in terms of demand which then carried over to 2021 despite maintaining a slow pace.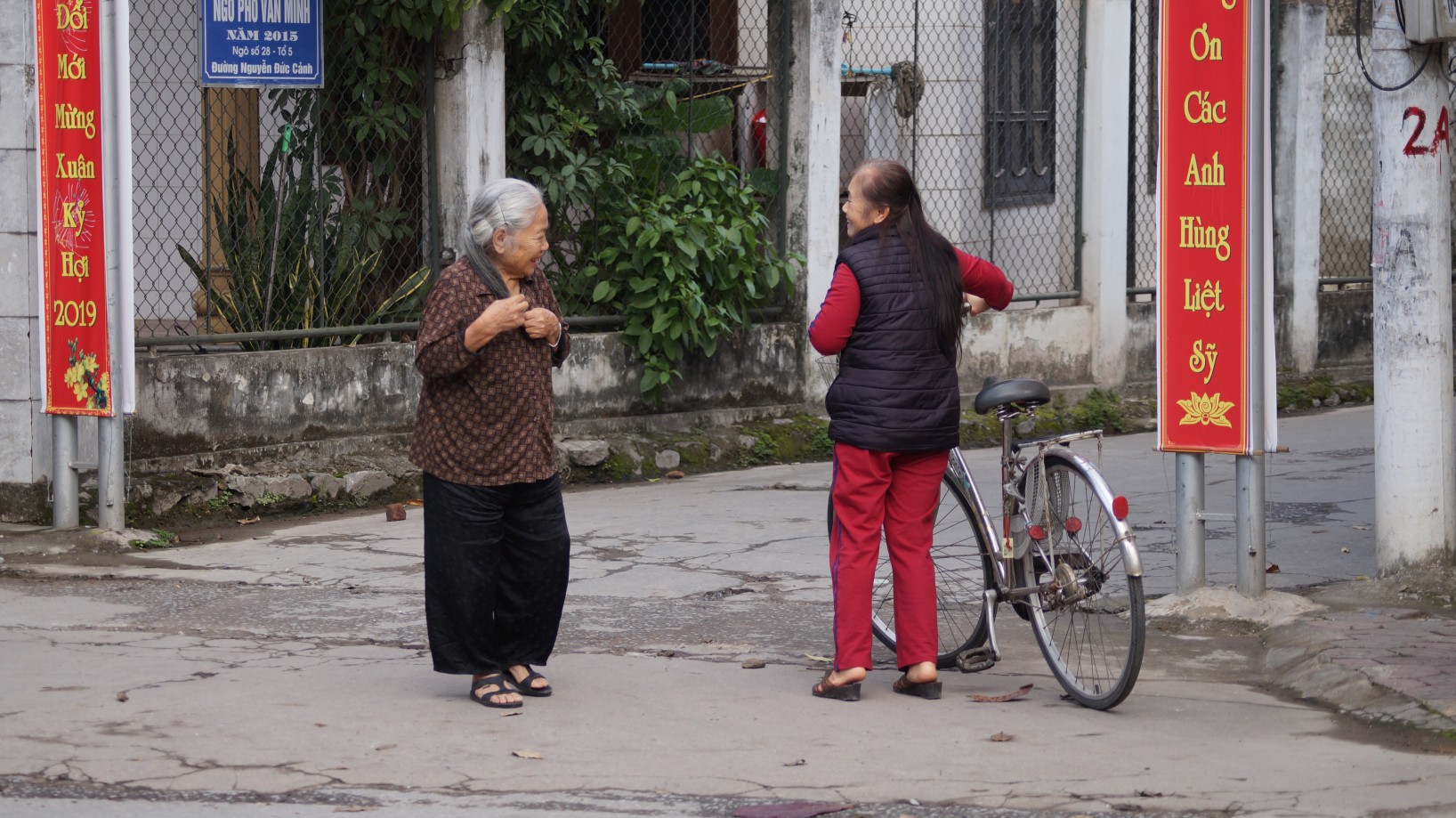 A Blast from the Past
Whereas the pandemic caused motorcycle sales to slow down, it also set the stage for bicycles to make a comeback.
When gyms across the country closed down because of social distancing regulations, many gym-goers swapped their gym clothes for cycling shorts. Other than exercise, bikes are also a good way of saving money. Since the pandemic caused a lot of economic difficulties, many people have turned to bikes in order to save up on gas expenses. Fears of overcrowding in public transport and boredom have also contributed to the recent bike boom.
In short, during the pandemic, bikes offer an easy and cheap way of getting out of the house and getting some exercise while maintaining social distancing. This switch to pedal power drove up sales for bicycle retailers with some retailers like AEON Vietnam even reporting a 200-300% increase since the start of the pandemic.
According to bike dealers, the steady sales growth has existed even before the pandemic as people started opting for "greener" alternatives for short-distance travel. The long-term potential for Vietnam's bicycle market is also looking bright as the economy develops and with the establishment of more bike lanes. The further development of public transportation is also expected to decrease the use of motorcycles which could bolster the shift to cycling.

Want to know more about what's going on around Southeast Asia? Check out our other Eye on Asia entries to find out! We've got stories on the fate of the 2021 SEA Games and on how Filipinos are going cashless. See you in the next one!