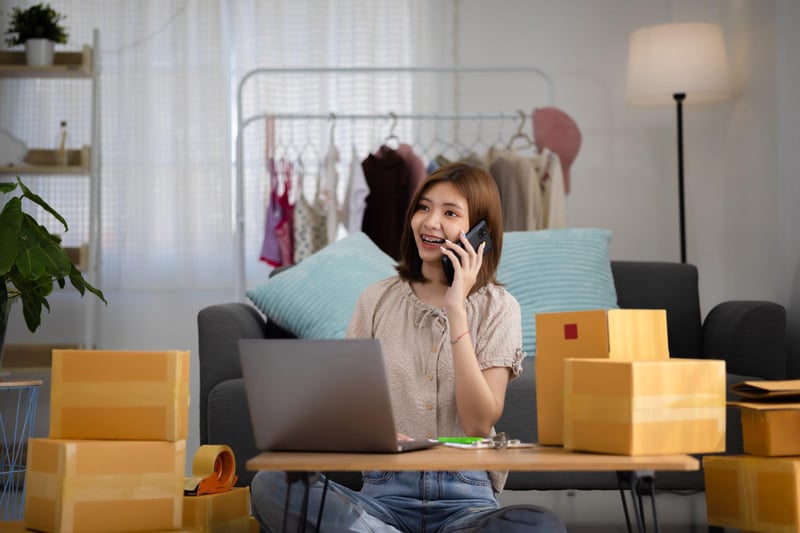 Southeast Asia is currently undergoing a phenomenal digital payment transformation. The region's blossoming affair with cashless transactions is seen everywhere, as store counters from Bangkok to Manila present an array of various branded QR code options. Online marketplaces spring everywhere, offering various goods and services delivered quickly to doorsteps across countries. On sidewalks, trains, and buses, various ads that offer cash bonuses and brand partner promotions entice more mobile wallet downloads. The pandemic did not hinder the growth of digital payments, but rather improved them since people prefer to shop online and avoid handling physical money altogether out of fear of the coronavirus.
It is estimated that e-commerce spending in the region will rise by 162% in 2025, which amounts to 179.8 billion USD, according to an IDC report commissioned by the global payments platform 2C2P. Digital payments will account for 91% of these transactions, and the countries that are forecasted to become the largest markets for e-commerce payments are Indonesia (83 billion USD), Vietnam (29 billion USD), and Thailand (24 billion USD).
According to the report, the current rise will be driven by changing consumer and retail trends and more inclusive payment options. With more payment methods being introduced in the region, like mobile wallets and buy now, pay later (BNPL) schemes, it is estimated that there will be 411 million e-commerce users by 2025. A separate study conducted by payments network fintech Boku appears to support this prediction as well. The study mentioned that the number of mobile wallets in the region is expected to reach 439.7 million in 2025, a 311 percent increase from 141.1 million users in 2020.
The growth of cashless transactions in the region can be attributed to three main reasons.
Firstly, there is an estimated 290 million unbanked or underbanked people in Southeast Asia, according to Fitch Ratings. Because mobile wallets are easier to set up and access than traditional banking, more and more people avail of cashless transactions through this setup. Perks that were once exclusively available for the banked, like online payments for international orders, are now accessible to the unbanked. Financial service providers are also attracted to this setup because cashless transactions open a large untapped swathe of potential customers.
Secondly, mobile phone usage in Southeast Asia is very high. In fact, there are more mobile connections than people in some Southeast Asian countries, and it is estimated that smartphone penetration throughout the region will hit 80 percent in the coming years. Because of the wide availability of mobile devices and internet connections, cashless transactions are easier to deploy and use. For example, a survey conducted by Decision Lab found that mobile wallets are the most popular payment method for online purchases in Vietnam at 38%, ahead of cash on delivery (COD).
Finally, super apps spearhead the growth of cashless transactions in the region. For example, the super app Grab has a built-in wallet that can be used not only for transportation, but also for food delivery, groceries, courier services, mobile pre-paid load, and even bill payments. In a previous article where we discussed the rapid expansion of cashless transactions in the Philippines, we highlighted how the Gcash app enabled not only cash transfers between users but also established a wide digital payment system across different retail levels, from the shopping malls to the local community sari-sari stores. Super apps are not only very convenient means of payment for consumers, but they are also very huge opportunities for merchants and retailers, as customer history and data can be easily tracked and harvested through these apps.
Mobile wallets continue to further hasten the rapid growth of cashless transactions in the region. In the aforementioned study by Boku, there are two types of mobile wallets in use – card-based mobile wallets like Apple Pay and Google Pay, and stored value mobile wallets like AliPay, GrabPay, and Gcash. In Southeast Asia, stored value mobile wallets are used by more consumers because card penetration in the region is lower compared to Western Europe and North America. Stored value mobile wallets are easier to set up and access in Asia, making cashless transactions much easier, especially for emerging markets.
Boku estimates that the number of mobile wallets transacting over one billion USD annually is set to grow by 27%, from 54 wallets in 2020 to 69 wallets in 2025. Additionally, consumers are starting to use more mobile wallets. For example, high-growth markets like Indonesia use an average of 2.74 wallets per consumer. This also means that merchants need to ensure that they have broad coverage of mobile wallet adaptation across different markets.
The rapid growth of cashless transactions may put a strain on various retailers due to the various options quickly opening up to consumers, but fortunately, governments in the region are helping find ways to make cashless transactions more manageable. By the end of 2022, banks in Southeast Asia will be able to link their payment systems in such a way that people across the region can avail goods and services just by scanning QR codes. For now, Malaysia, Indonesia, and Thailand are connected, while Singapore is linked only with Thailand, but by November, five of the biggest Southeast Asian economies, including the Philippines, will have an integrated network. The payments will bypass the need for US dollars, as transactions will use local currency settlements. Eventually, this network will link with other regional clusters around the world and establish a network of real-time bank transfers and even central bank digital currencies (CBDs).
While this is yet to happen, a fierce battle is underway to build loyalty among the cashless transaction users, who are in the meantime frequently switch between different payment formats. With digital transactions becoming more increasingly dynamic, as seen in other Asian regions like China and Japan, retailers are continuously finding more convenient and creative ways to connect with consumers, which is another huge topic that we'll discuss later on here in Eye On Asia.
Get to know more cool things about Asian culture with our other Eye on Asia entries! We got stories on Shopee's eCommerce dominance in Southeast Asia and the transformation of the Philippines into a cashless transaction society. See you at the next one!