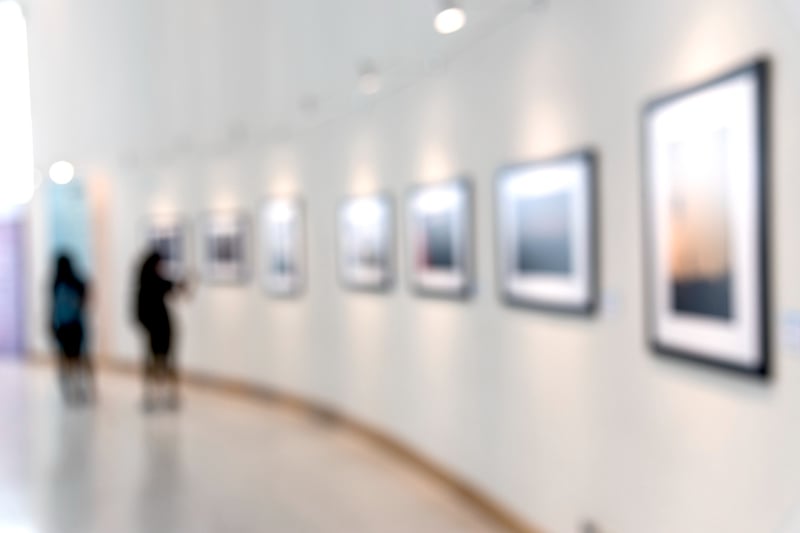 Almost a year has passed since the NFTs, or non-fungible tokens have disrupted the investing and the art world and breaking the mainstream, making headlines for their groundbreaking utility, and profits, for both investors and creators. 2021 has been a landmark year for this industry, and there's not any sign of it slowing down in 2022. According to data from DappRadar, NFTs generated more than 23 billion USD in trading volume in 2021, a big jump from the 100 million USD volume recorded in 2020.
As countries in Asia lead the trend in NFT trading and collecting, Japan is joining these developments as more and more industries and companies are considering opening to the idea of offering NFTs in different formats. The art community joined the uptrend in the summer of 2021 when Blockchain Art Exchange and GrowYourBase curated Japan's first physical NFT art exhibition from June to July 2021. This pioneering project placed Tokyo as one of the top NFT hotspots in Asia, inspiring other artists, and even an assortment of companies, to consider working on NFTs as a suitable and profitable medium.
While there is no major news focusing on the widely successful anime community in Japan, other communities are expressing their interest in dabbling with NFTs. For example, sports teams in Japan are jumping into NFT sales, hoping to cash in on the frenzy after the pandemic has hit their traditional revenue streams like ticket sales at stadiums.
Pacific League Marketing, a company backed by six professional baseball teams in Japan, started an NFT service called Exciting Moments last December, selling NFT videos of baseball highlight reels for between 2,000 and 25,000 JPY each, or roughly 18 and 216 USD, depending on a system that rates rarity. Portions of sales are being distributed to players featured in these highlight reels. On the other hand, collectors will be able to trade these NFTs by the early part of 2022, as Pacific League Marketing partnered with e-commerce group Mercari to launch the service and use Dapper Labs' Flow blockchain, which is also the same platform used by the wildly popular NBA Top Shot NFTs.
Aside from sports, Japanese video game companies are also trying out NFTs. As part of its 2022 plan, the famed video game company Konami vowed to "explore new developments" in blockchain technology, starting with its recent release of a Castlevania-themed NFT collection, celebrating the 35th anniversary of the storied franchise. Other video game companies are also working on different projects, like Square Enix, which recently announced integrations with the metaverse for 2022. Square Enix Holdings president Yosuke Matsuda's 2022 New Year message emphasized this announcement, but the company has already been testing the grounds with the release of NFT stickers for the Million Arthur game franchise, which quickly sold out, providing a satisfying proof of concept for the gaming company.
While game producers like Final Fantasy's Yoshinori Kitase, Nier's Yosuke Saito, and Dragon Quest's Noriyoshi Fujimoto see the potential of NFTs in the gaming market, gaming giant Sega has relented in their future plans. In a recent management meeting, Sega CEO Haruki Satomi confirmed that the company has no plans for projects related to NFTs, blockchain, or play-to-earn games. In November 2021, it was revealed that in Sega's second-quarter financial results that they are looking to expand its future income with NFTs, but this was met with negative reactions from customers.
Meanwhile, there is a Japanese startup that sees the potential of selling music-related NFTS in the region: .mura (pronounced as "dot mu-ura"), recently launched an NFT marketplace for musicians and music fans. The project was initiated by Norikazu Yamaguchi of Studio Entre, and aims to form a community of so-called "commons-owners", rooted in the idea that a buyer that owns a work is a representative of the music community. Its roster of participating musicians includes a notable roster of indie artists and bedroom producers, like Clammbon, Tetsuya Komuro, and Nirgilis.
Want to learn more about what's popular with people in Asia? Then check out our other Eye on Asia entries! We've got stories on how Tiktok is taking over the Philippines and Studies in the Pandemic: Why Market Research is More Important Than Ever. See you in the next one!