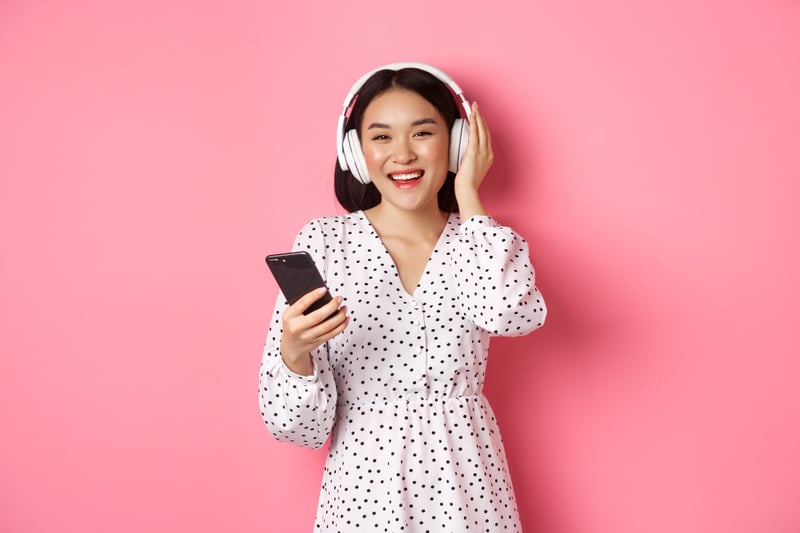 The Japanese music market, which is the last stronghold for music CD sales, might be finally conceding to the inevitability of music streaming.
Japan's music market is worth almost 3 billion USD annually and is second in size only to the US. It further cemented its status in 2019 by generating 2.75 billion USD for the industry across physical, digital, audio, and video music products.
What makes the market so different over the past two decades is that most Japanese listeners remained loyal to the CD format long after the world has chosen digital and streaming music. In fact, in 2019 alone, 70% of recorded music sales were still accounted for by CDs. In other regions like the US and Europe, CDs have long been relegated as historical artifacts alongside the cassette tape, in favor of online downloads and streaming. CD sales in Japan still remain the market's yardstick for success.
One major reason CDs remain to be the format of choice among music fans in Japan is due to the aggressive marketing of record labels. For example, these labels bundle CD singles and albums with perks, like vouchers for priority concert ticket purchases and invitations to cheki, which are meet-and-greet handshake events that are very popular in Japan. Another sales ploy is the normalization of the purchase of multiple copies of CDs among fans, which distorted sales figures and enabled groups like AKB48 to dominate Japan's Oricon Singles Chart, which primarily measures CD sales.
However, CD sales have been slowly declining for a few years already, and it appears streaming is catching up due to the pandemic. Due to restrictions in physical contact, artists had to postpone performances and in-store events, with some moving these activities virtually. The pandemic also forced many record stores to close temporarily in 2020, leading to declining in physical sales. Music fans also avoided going out, rather consuming music content both through online stores and through music streaming services, as well as attending live virtual concerts.
Streaming has been on the rise since 2015 due to the growing popularity of subscription services, where listeners can enjoy music for a fee. A few years back, music streaming services only made up 10% of total music sales in Japan, but it grew to 15% in 2019. Revenues from streaming subscriptions grew by 128% year-on-year in the first quarter of 2021, according to the Recording Industry Association of Japan (RIAJ), generating 14.62 billion JPY or 133.4 million USD, in that quarter alone. In the same timeframe, revenues from ad-supported and free audio streaming services grew by 109% year on year, earning as much as 614 million JPY, or 5.6 million USD.
The growth of music streaming services has fundamentally altered the standards of the Japanese music industry. Now, a song's popularity is not just measured by CD sales, but also by the number of streams online. This makes it possible for a single to achieve a breakthrough without having to be released in CD format. The rankings and charts have also changed, as now the Billboard Japan Hot 100, which also monitors online streaming, now exerts greater influence than the Oricon Sales Charts. Since the late 2010s, people see that Billboard has a more accurate gauge in determining a song's popularity over Oricon, so many newspapers and TV programs have adopted it as the default music chart.
This shift towards the digital format not only hurts traditional CD retailers like Tower Records, which still commands a big presence in Japan through its 80 stores nationwide but also provides a sign of growth for streaming services like Amazon and Spotify, as well as smaller domestic rivals. Now that there is a noticeable transition towards streaming services, the global music industry is closely monitoring Japan's music market.
Despite the rapid growth of streaming services, the CD market, for now, remains the king of the music market, which the RIAJ reported to have generated 28.1 billion JPY, or 256.3 million USD in revenue during the first quarter of 2021.
Now retailers wait for the fate of the CD, as record labels try to avoid cannibalizing physical sales, while at the same time pushing chart-hitting singles through platforms like Spotify. Eventually, though, these labels will be more likely to make more of their catalogs available to stream closer to physical release, further accelerating the growth of CD sales, and maybe tipping over the scales. But now, there is no doubt that record labels and artists are holding out on physical sales while also increasing streaming revenue, a win-win situation.
Want to know more interesting Asian insights? Check out our other Eye on Asia articles like the power of K-pop groups in product endorsements or subscription video-on-demand (VOD) services in Asia. Also, check out this feature about dataSpring's Japan online research panels.