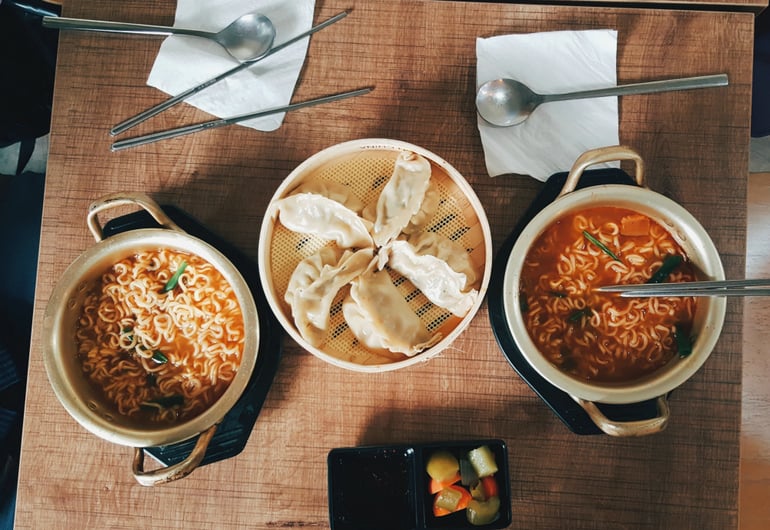 Previously, we've asked our panelists their dream winter destinations and whether they prefer Facebook over Instagram or coffee over tea. For this installment of the Asia Research Poll, we surveyed approximately 60,000 of our panelists from eight Asian countries to find out which instant noodle brands reign supreme in each country.
Noodles are a staple in the Asian gastronomic world. And with so many out there to choose from, we asked our panelists for help to figure out which instant noodles is a cut above the rest. Noodle-lovers unite! It's time for dataSpring's Instant Noodle Olympics!
Do you have your favorites? Check out below to find out if other people share the same tastes in instant noodles and if your favorites made the cut.
The Results are In!
The scores have been tallied and the winners have taken to the podium!
Here are the top favorites per country:
Hong Kong - Nissin Demae Iccho Sesame Oil Flavour (25.9%)
Taiwan - Wei Lih Men Instant Noodle (22.89%)
Singapore - Indomie Mi Goreng (23.01%)
Malaysia - Samyang Spicy Chicken Noodles (39.66%)
Indonesia - Indomie Mi Goreng Jumbo (35.96%)
Thailand - Mama Rice Noodle Soup Spicy Shrimp Flavor (35.82%)
Vietnam - Hao Hao Mi Tom Chua Cay (35.51%)
Philippines - Lucky Me Pancit Canton (50.56%)
It was a close fight in Hong Kong, Taiwan, and Singapore, with the gap between the top three noodle brands kept small.
For Malaysia, Indonesia, Thailand, and Vietnam, their instant noodle champions were more apparent as they enjoyed a bigger lead over the runner-ups.
The choice is clearest in the Philippines, however, with one brand enjoying the majority (50.56%) of the votes and leaving the others in its dust!


If you'd like to share and earn extra cash in the process, sign up at surveyon, and if you'd like to run an online or mobile study in Asia, please don't hesitate to contact us! To know more about dataSpring's proprietary research panels, download our complimentary panel book.