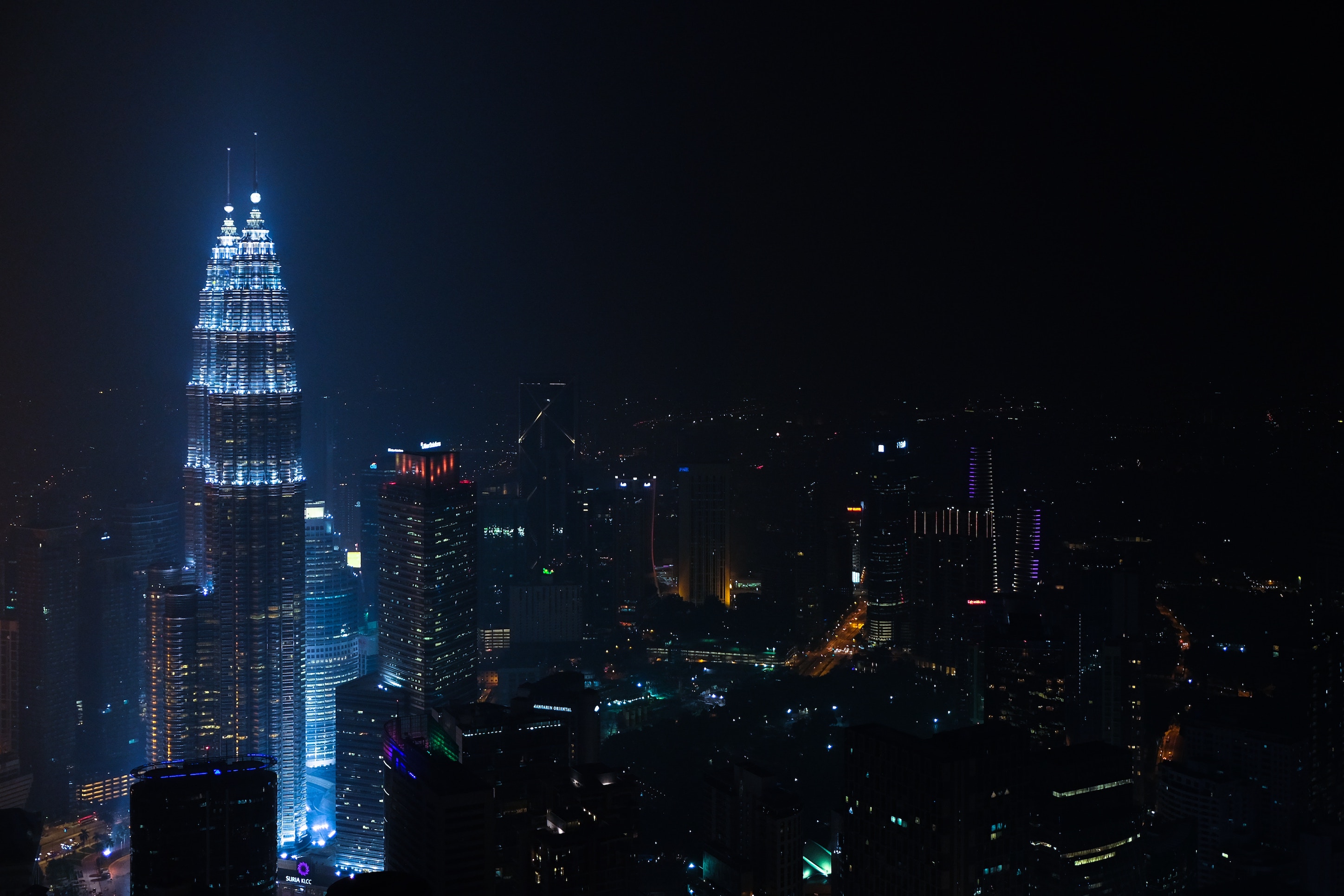 Growing at an estimated annual rate of 20 percent, the halal industry is a booming business on a global scale. In fact, the halal food market now makes up about 19 percent of the global food market. From food to health care and everything in between, this up and coming lifestyle is not just limited to Muslims, since the industry has experienced a growing market of non-Muslim consumers as well. In this article, we explore the growth factors of today and tomorrow for the halal market.
Definition of Halal
The word halal means 'permissible' in Arabic. In order for a food to be considered halal it must:


Not include blood or alcohol.
Must be slaughtered in the correct manner in the name of Allah.
Must not be any from any forbidden animal including pigs, carnivorous animals, and birds of prey.
Must be processed, made, produced, manufactured and/or stored using utensils or machinery that have been cleansed according to Islamic law.


The opposite of halal is haram, which means unlawful or forbidden. These two words are common knowledge, especially in the food and beverage industry.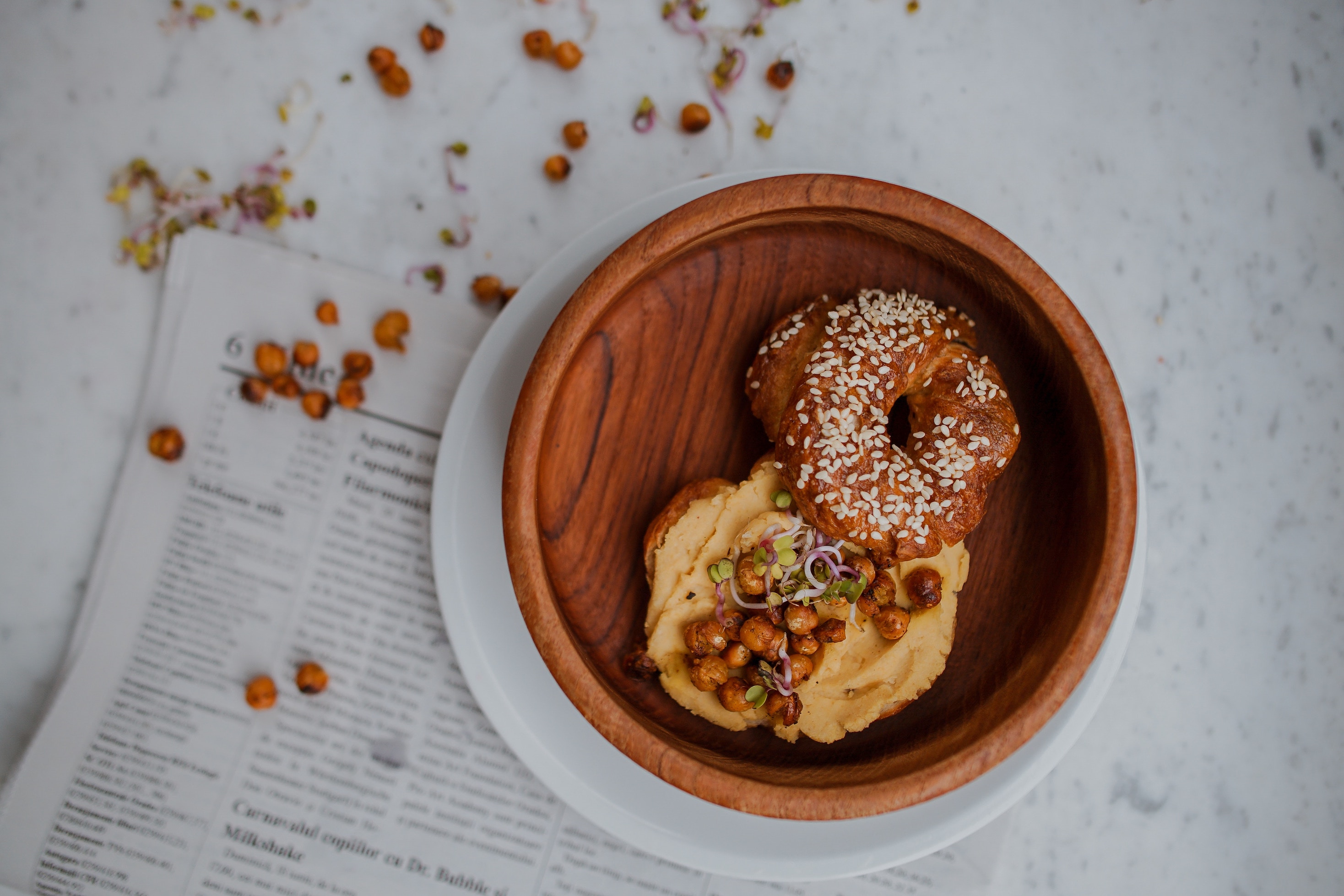 Who are the Halal Foodies?
Halal 'foodies', or 'Haloodies' as they are sometimes called, have been a driving force to this up and coming food trend. A mix of Muslims and non-Muslims, millennials are said to be the main force behind the growth of the industry. Though many Muslims will cite religious reasons for seeking halal food, non-Muslim consumers cite 'food quality' and 'health' as the main reasons for purchasing halal food.
More Than a Meal — Why the Market is Growing Today
The halal market covers more than just food and beverages. The halal industry has experienced a soaring demand for halal products worldwide such as cosmetics, toiletries, and pharmaceuticals, and now even services including travel, banking, finance, and logistics. Because of the increase in products many consumers are looking for halal-certified food and many manufacturers are looking to get certified. Getting halal certification is not an easy feat. Every country has its own Islamic council that is certified to give the official halal seal of approval.


The industry has expanded across many other markets and regions outside of the Middle East this is reflected especially in Asia. For example, in an effort to expand its domestic halal industry, China has moved to improve trade with the Organisation of Islamic Cooperation countries through its 'One Belt One Road' initiative.


The international market also benefits from the halal market as there is almost always a Muslim community that has a need for halal products in a country. In many local communities, It is thought that not all halal logos are legitimate, so having well-known and trusted halal certifications can help in the long run for businesses.


There is a high demand for halal products because of the growing Muslim population. For example, in Indonesia, the country with the world's largest Muslim population, is pushing for stronger halal certification regulations in order to grow its domestic halal industry.


Even non-Muslim countries are focusing their efforts on halal products. Japan airline, ANA has recently asked Malaysia to help with their selection of halal food for their in-flight food and beverage services.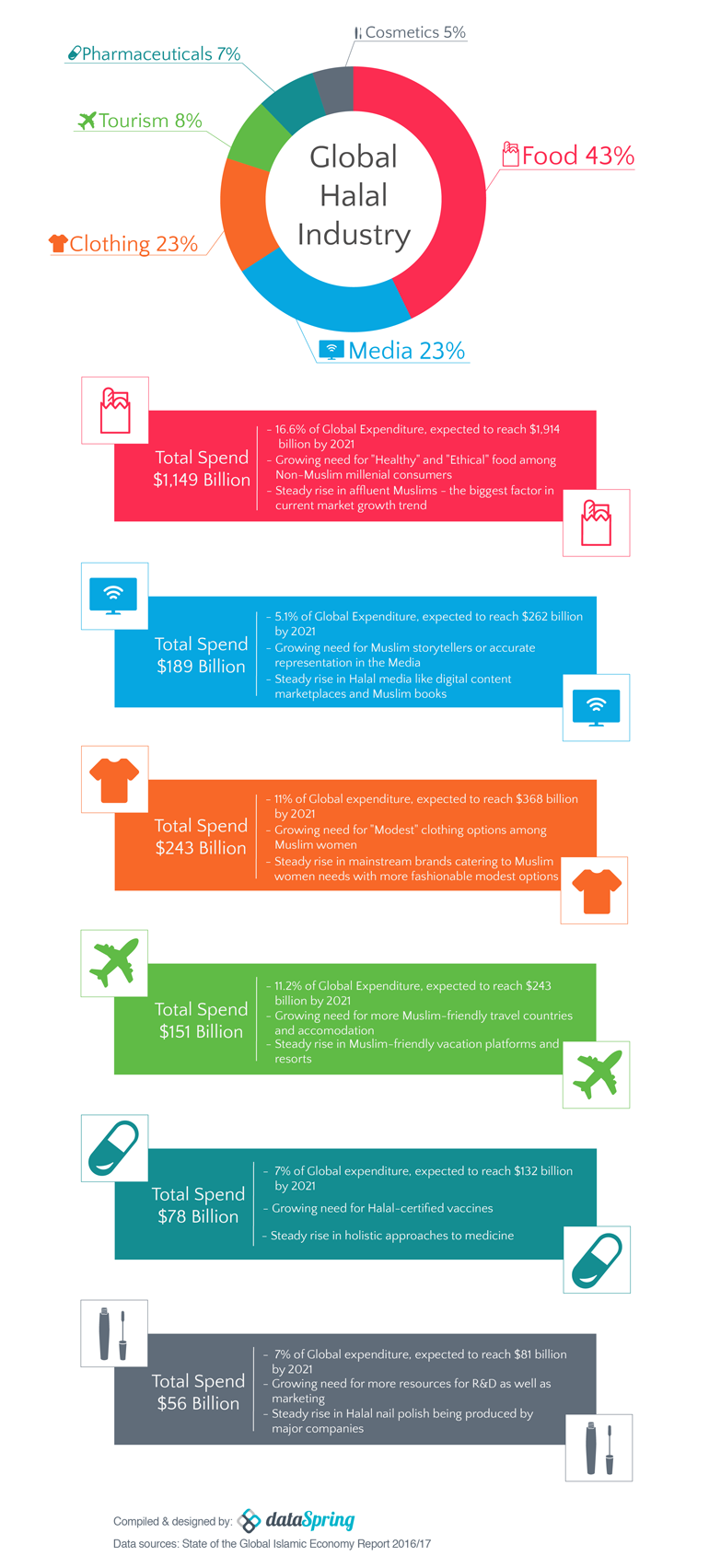 Future of the Halal Industry — How the Industry will Grow Tomorrow
The global halal industry is estimated to be worth around USD2.3 trillion. Growing at an estimated annual rate of 20 percent, the industry is worth about USD 560 billion a year. Moving forward, here are the trends we see happening for the years to come.


In recent years, due to the increase of affluent Muslims, the halal industry has expanded further into lifestyle offerings including halal travel and hospitality services as well as fashion and cosmetics.


There is also an increase in non-Muslim consumers, noting 'health', 'food safety', and 'great taste' as reasons to seek halal food. This development has been triggered by the change in the mindset of healthy food, as well as the call for more ethical practices worldwide.


The global halal market has emerged as a progressive component in the global economy. With a Muslim and non-Muslim consumer base increasing every year, the halal industry is set to become a competitive force in the international business world.
Want to know more interesting insights on Asian dining? Check out our other Eye on Asia articles about the bubble tea craze from Taiwan and the solo dining trend in Korea.
This article was first published in Asia Research online.