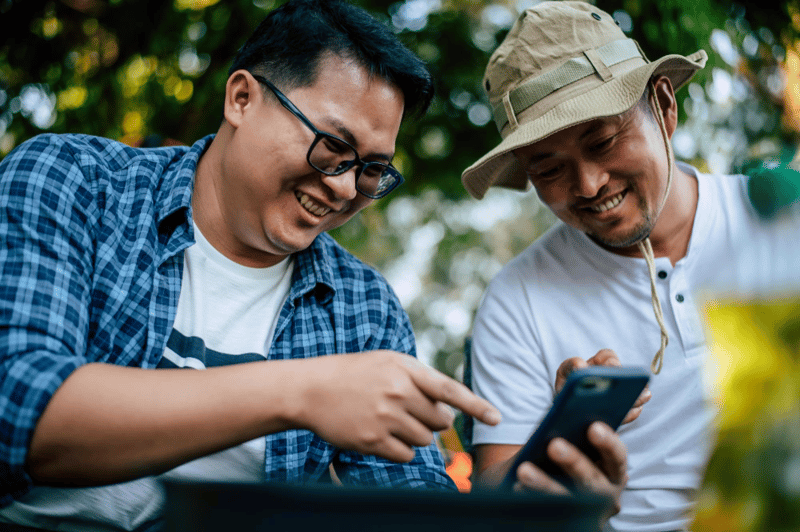 When it comes to the rising digital market in Asia, most of us look into India and China, with their growing tech-savvy population and globe-spanning companies. Most people don't notice that Southeast Asia's biggest economy, and the 16th biggest in the world, is making major strides in the digital tech industry.
Indonesia is getting some major attention, as it is quickly gaining digital milestones as a nation driven by a very strong and independent e-commerce ecosystem. Unlike other digital tech-driven companies in East and Southeast Asia, Indonesia did not enjoy an established sector, a dynamic business tradition, a tech-oriented academic sector, or innovative government programs. Despite these factors being absent or lacking, the nation has produced its very own multi-billion-dollar platforms, a super app, and a host of successful startups. In fact, Indonesia is on its way to becoming one of the fastest-growing e-commerce markets in the world, aiming to reach a value worth 360 billion USD by 2030. Some researchers point out that the nation now ranks sixth globally in terms of number of active startups, with about 2,500 in 2023.

The Undeniable Power of Local Talent
Unlike other countries in the region that rely mostly on foreign tech and platforms, Indonesia was able to jumpstart and transform its digital sector with the help of local talents, who were able to develop native platforms and solutions that directly address the nation's needs. Some great examples include the ride-hailing service Gojek and e-commerce platforms like Tokopedia and Bukalapak, all of which developed new industries and employment opportunities. Not only did they use the nation's language, Bahasa Indonesia, as the main language for their website, apps, and systems, they were able to offer locally integrated services, from onboarding and transactions to delivery.
For example, starting out as a ride-hailing platform, Gojek eventually became a mobile super-app that offers more than 20 services and functions into a comprehensive and seamless platform, from the initial transport and delivery services to e-payments, insurance and investments, and ticket bookings.
While in other countries, going local might be counter-productive, these Indonesian startups have blossomed to become billion-dollar companies that keep on growing. Bukalapak eventually became Indonesia's first tech unicorn, earning a valuation worth 7.5 billion USD when it went public on the Indonesia Stock Exchange in 2021. Gojek and Tokopedia merged to form GOTO and earned a valuation worth 30 billion to 40 billion USD and went public in 2022. Gojek currently has 2.7 million driver-partners, which is considerably high compared to international rival Uber's 5.4 million drivers worldwide.
As one of the biggest companies in Indonesia, contributing to up to 2.2 percent of the nation's GDP in 2022, GOTO has become an integral part of daily life among Indonesians. It has become a provider of essential daily services and job and business opportunities to millions of people. In fact, annual transactions are recorded at 63.8 million with 17.7 million merchants participating.
Strong Government Support and Participation
The Indonesian government is no stranger when it comes to supporting innovative initiatives. The government is the main contributor to centralized research and development (R&D), as the private sector only accounted for around 20 percent of spending. In 2021, the government centralized its R&D under the National Research and Innovation Agency, which is similar to the Singaporean government's approach.
Today, the Indonesian government actively engages with progressive developments in the digital tech industry, embracing digital solutions to enhance its programs by enhancing their accuracy, monitoring, and fraud reduction. In 2017, the government adopted e-payments for its cash transfer programs, which led to financial inclusion as more than 12 million Indonesians from the lower sectors were able to gain access to savings accounts within two years. Future plans to improve the program include biometric authentications and digital ledger technology.
At the moment, Indonesia's national ID program almost encompasses the entire country's population due to digitalization. In the government's national data centers, personal information, facial photos, and biometrics are securely stored, and opening a new financial account requiring personal data can be completed within minutes. Physical IDs will soon be replaced entirely with digital IDs, boosting inclusive digitalization.
There are still challenges in the growth of digital technology and e-commerce in Indonesia, like limited internet speeds and access in some regions. A digital divide remains between the rich and poor, as digital literacy remains low and small businesses are not yet fully familiar with the potential of e-commerce. For many government agencies, national data recording is still in its early stages, and legislation and regulation are not yet fully realized. Despite these ongoing challenges, it is still worth noting that Indonesia has been able to overcome major hurdles in the past, and will be able to gain more wins in the long term.
Want to learn more about what's popular with people in Asia? Then check out our other Eye on Asia entries! Check out how Indonesia's halal industry influences the global market. We also discussed the nation's traffic woes attributed to its rapid economic growth.