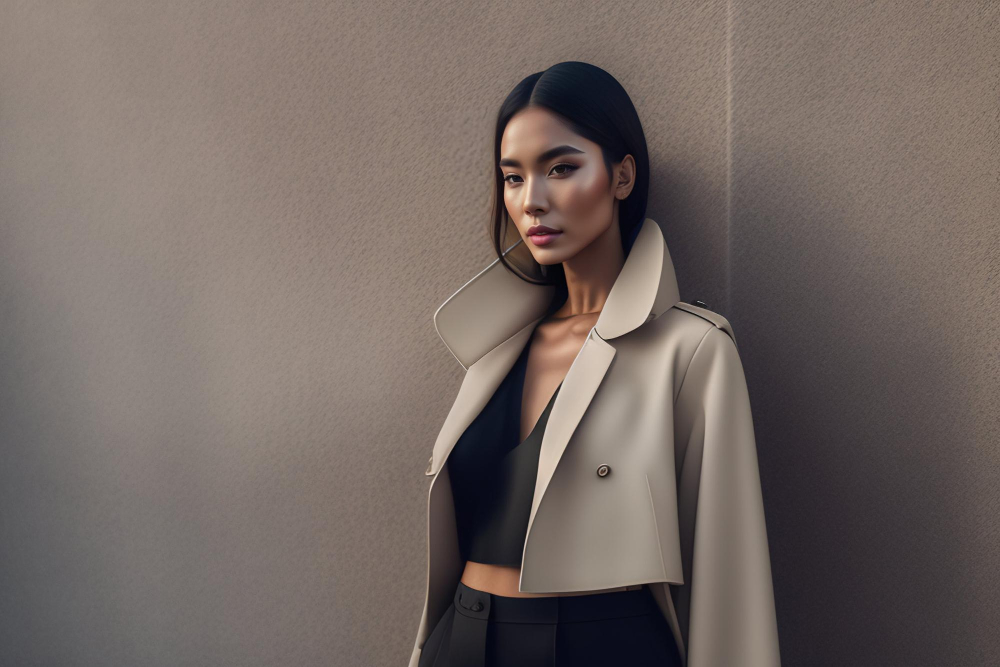 South Koreans continue to stand out as the largest spenders of luxury goods in the world, ranking first globally in per capita spending in 2022, spending an average of 325 USD on luxury items, compared to the US at 280 USD and China at 55 USD. So why would a country with a population of 51.7 million, with an area smaller than Kentucky, be able to close 16.8 billion USD in annual sales on luxury goods alone?
A cultural and socioeconomic phenomena
It seems that South Korea's growing consumption and passion for luxury goods are deeply ingrained in its culture and economic prowess. The nation's globalization has a hand in the expansion of its luxury market, as it strengthened its economic standing and allowed South Koreans to explore the world of foreign luxury goods. In the 1970s, strict import restrictions enforced by high tariffs made luxury goods out of reach for most South Koreans. However, by the 1980s significant milestones, such as the entry of Louis Vuitton into Lotte Duty-Free stores and the relaxation of import tariffs on clothing during the period of the 1988 Seoul Olympics, exposed many South Koreans to global luxury brands. Finally, by 1989, travel restrictions were lifted in the nation, allowing outbound travelers, estimated to be more than a million, to be exposed to fashion capitals like Paris and Milan, igniting an ever-growing fascination with luxury.
The rising spending power of South Koreans also led to the growth of luxury brands in the country. The economic miracle that the nation enjoyed from the late 1980s to the mid-1990s saw per capita growth soaring from 1,870 USD in 1980 to more than 10,000 USD by 1994. The Bank of Korea data shows that the country's household net worth has increased by 11 percent in 2021. This combination of the rise in spending power and the influx of foreign luxury brands gave rise to new generations of consumers who are keen on spending and flaunting their new purchases.
Distinct cultural characteristics, like a conspicuous display culture, drove the rapid growth of South Korea's luxury market as well. It is not uncommon in online discussions and lifestyle news features to talk about personal wealth and earnings and highlight the economic status of people. People strongly associate luxury goods with economic and social status. A recent study conducted by McKinsey showed that displaying luxury items is widely accepted in South Korean society, with only 22 percent of respondents saying that it is in bad taste to show off pricey clothes and accessories. This is lower than those in Japan (45 percent) and China (38 percent). The same study also showed that only 5 percent of the respondents felt "buying luxury goods is a waste of money" while nearly 70 percent found enjoyment in the "functional or emotional value of wearing luxury items." Additionally, a study conducted by Economic Affairs in July 2022 showed that 60 percent of South Koreans believe that it is "fairly important" or "very important" to be seen as rich.
Continuing the luxury consumer culture
According to more recent studies, the younger generations are embracing luxury goods as more and more South Koreans choose to opt out of marriage and have no children. During the first half of 2023, South Korea's major department stores discovered that nearly half of their luxury brand consumers are millennials and Gen Z, collectively known as "Generation MZ" in the country. People in their 20s and 30s comprise almost half of the current luxury buyers in the Shinsegae Department Store (41.7 percent), Lotte Department Store (45 percent), Hyundai Department Store (42.2 percent), and Galleria Department Store (39 percent). With no immediate family obligations and responsibilities, more and more younger adults lean towards the trend of self-reward with luxury item purchases.
A separate study conducted by Morgan Stanley showed that luxury goods purchases by customers in their 20s have doubled every year, far exceeding overall luxury sales growth since 2016, when customers in their 30s became the largest buyers. Even school-going teenagers are getting caught with the trend of buying luxury items as a 2020 Smart F&D poll of 783 middle and high school students found that 56.4 percent have bought luxury products.
Social media has helped in the increase of exposure and purchase of luxury brands. Not only do luxury brands market their products with the help of paid influencers, but young customers post their purchases on social media, further increasing engagement and swaying purchase decisions.
Brands capitalizing on growth
South Korea has become a vital barometer for the success of global luxury brands in the market, as existing brands consider expanding their presence in the country, and newer brands explore new opportunities in the market. Because of the growing size of South Korea's domestic luxury market and the growing global influence of Hallyu culture, globally renowned brands are shifting their attention to this nation. For example, Prada recently held Prada Mode Seoul, a cultural event, exhibit, and club combined in one. Other luxury brands like Gucci, Louis Vuitton, and Dior have hosted fashion shows in South Korea's iconic landmarks like Gyeongbok Palace, Jamsu Bridge, and Ewha Womans University.
Luxury brands have also started to capitalize on the popularity and influence of Korean pop culture by selecting groups like BTS and Blackpink to become global ambassadors. One interesting trend in the endorsements is the lowering of the age of brand ambassadors to fuel the interest of teenagers in luxury goods. For example, major brands have tapped each member of the group NewJeans, all of whom are still teenagers, to become global ambassadors. This move is gaining strong support from the younger market, even influencing the fashion choices of elementary school students.
Learn more about what's trending in Asia! Check out our other Eye on Asia entries like our article about the growth of the single household in East Asia, and you can also check our educational blog post and learn the importance of Market Research in the beauty industry. See you in our next one!