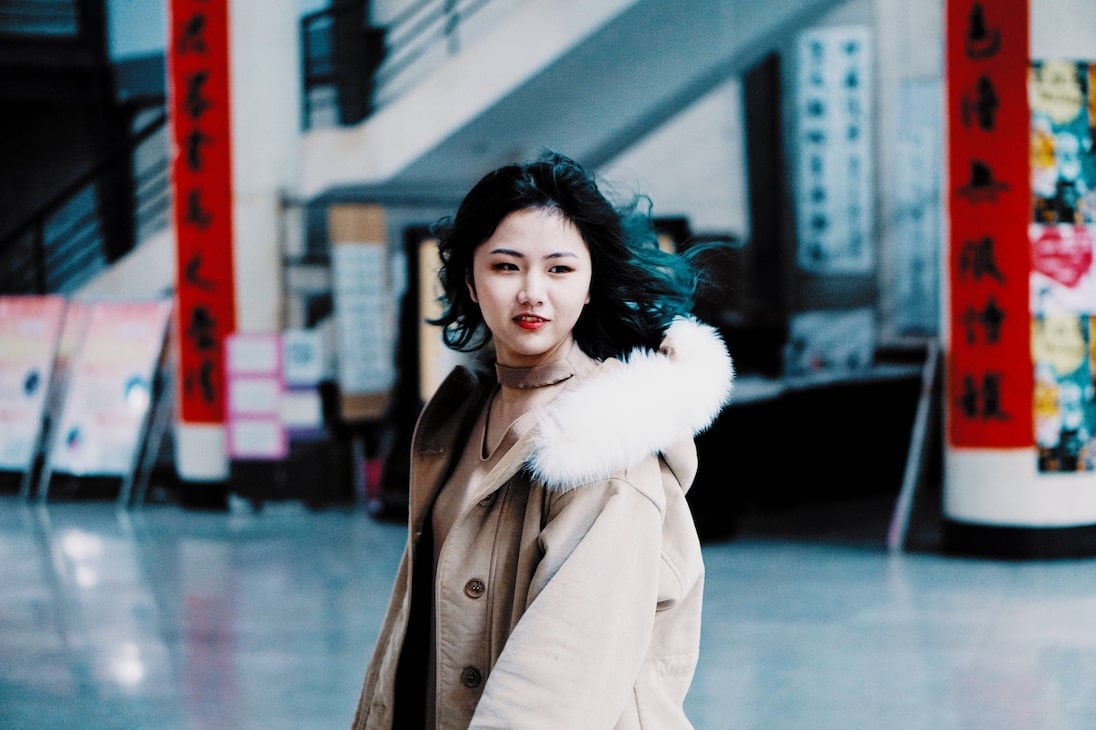 Our article A Marketer's Glimpse Into China was the top Eye on Asia article for 2017! This year we bring a more focused approach to the Middle Kingdom, with an in-depth look into China's cosmetics industry.
China's Cosmetics Market in Brief
China's cosmetics market has become the world's largest in terms of sales and share by the end of 2018. The reason? The rise of China's middle class and its appetite for all consumer goods - especially luxury brands. In fact, revenue was expected to reach US$39,168m in 2018, with the largest share of this being spent on cosmetics and personal care!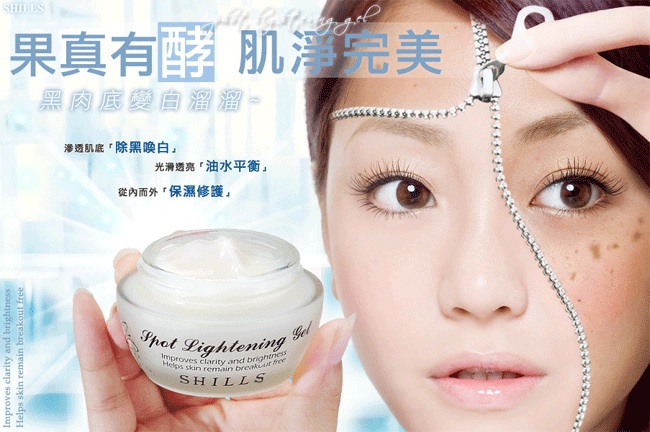 Higher Prices are Better?
For consumers in China, social status is very important. For the average Chinese consumer, purchasing luxury goods or expensive brands is a good way to show your newfound financial clout. For this reason, consumers in China tend to prefer higher priced items - but not every time.
What's in a (brand) name?
For many Chinese consumers, foreign brands are hugely appealing. There is a sort of 'premium exclusivity' that comes with foreign brands that makes them a favorite among shoppers. Also, because foreign brands are different from their domestic competition, many consumers view foreign brands as a good way to show off their individual and personal style.
Low brand-loyalty
It is well known that consumers in China tend to have low-loyalty to brands, often switching to a different brand at a moments' notice. Being very pragmatic shoppers, Chinese consumers focus on value above everything else; considering brand-loyalty secondary.
At the same time, Chinese consumers are very brand-conscious - buying from big name brands as they believe higher prices equates to higher quality, but this will only get brands so far. Chinese consumers are now very focused on getting the best 'bang for their buck' and heavily comparing brands, so a big name or high price are no longer deciding factors.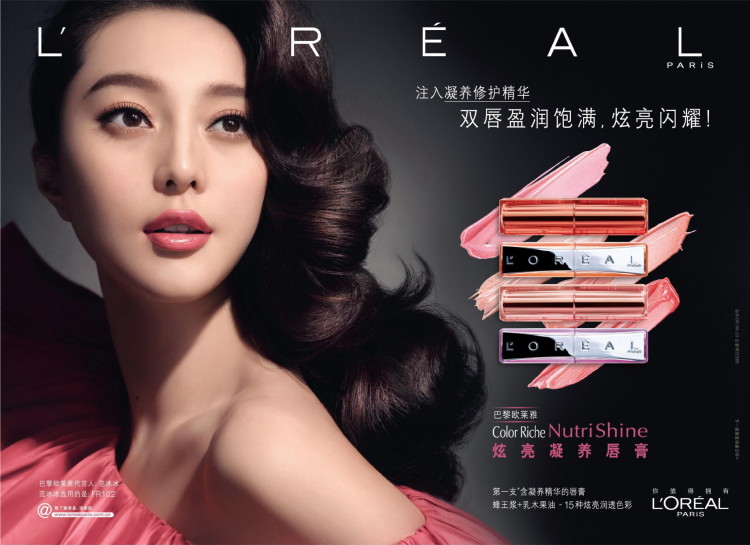 Five Trends Driving China's Cosmetic Market
1. Being Me
Up and coming consumers such as Millennials and Gen Z, are more focused on individuality than previous generations. Many thought leaders are even commenting on this changing environment of various consumer industries due to the higher focus on individualism for younger consumers. Younger consumers are focusing on what brands can offer them in terms of personal experience. Read more about this general trend in our 2018 Asia Consumer trends article.

For China's cosmetics industry, consumers are being offered personal choices in two key ways: more colors and more applications! Though many believe that consumers in Asia tend to lean towards more natural or neutral colors, there is a large number of consumers that want loud and vibrant colors. Ad Age looks into an app success story from L'Oreal, which launched an app for makeup lovers - quickly becoming a favorite among Chinese consumers.
2. Natural 'Green' Products
For many countries in Asia and especially in the China market, consumers are becoming more concerned about the environment and their own well-being. Due to this, many consumers are looking for more organic or natural products.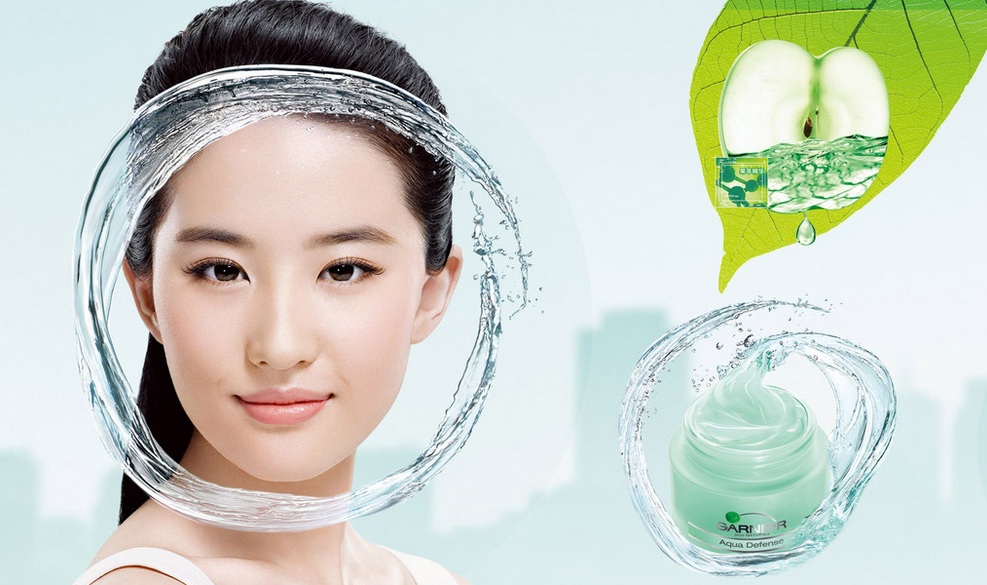 3. Cosmeceuticals
Due to the rise of its popularity in neighboring countries, 'Cosmeceuticals', products that offer both a cosmetic and pharmaceutical function like spot treatments, brightening, acne treatment, etc. - are also gaining popularity in China. Believed to originate from Japan and Korea, consumers are leaning towards products that not only provide topical benefits but also internal benefits. This trend could also apply to the increasing popularity of multi-functional products like BB Creams and CC Creams.
4. Male 'Beauty Era'?
For Chinese males, there is an increase in usage and demand for cosmetics; skincare and makeup products. In fact, the male cosmetic market is expected to reach 1.9 billion yuan by 2019. Experts state this is an effect from the popularity of popular Korean media like K-Pop or K-Dramas becoming big in the area. Mainland consumers often cite the increased concern for their skin as habits formed from their partners and the air quality in China. Though consumers are still quite conservative and the market still in its early stages, we expect to see demand, sales, and market share increase, especially for mainland consumers.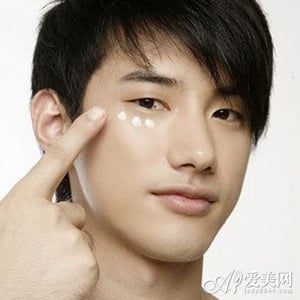 5. Share-Worthy Moments
Another trend from our Consumer Trends in Asia article that we see becoming even bigger, especially for the cosmetic industry in China. Whether from apps or their favorite social media channels, consumers in China are looking to share their lives. To tap into this desire, many companies in China are finding success through content marketing on WeChat. From sponsored articles to the usage of Key Opinion Leaders (KOLs), to those quick WeChat 'Moments' ads, many companies are focusing their marketing efforts on easily shareable ads to grow sales and gain great ROI.
Success Stories: Mary Kay and L'Oreal
Mary Kay
The American cosmetic giant has found great success in China due to its marketing and strategy. Though the company initially succeeded in the cosmetics sector due to their workshops and direct selling, their venture to the health industry also has allowed them great success.
L'Oreal
Getting their start in China in 1997, the French cosmetics giant recently celebrated its 20-year anniversary in the country. They certainly have good cause for celebration as L'Oreal has become one of the most purchased brands in the country. Their secret? Localization!
Learning from their difficult experience with its brand Garnier being shuttered, the company has since focused its efforts more locally. L'Oreal eventually acquired and established local brands with a more traditional feel to appeal to local beauty standards and tastes. This change has helped L'Oreal become what it is today in the China market.
Conclusion
The ballooning cosmetics industry in China is a market that no globally minded company or brand can ignore. With a seemingly contradictory emphasis that Chinese consumers place on price vs. luxury, brand loyalty vs. value, health vs. beauty, etc., marketers, consultants and brand managers need consumer insights from researchers who have local know-how.
Combine this with the trends mentioned above including the move towards individuality and personalization, increasing interest in cosmeceuticals, and using social media apps that drive the 'shareable moments' craze, and you have a recipe for a thrilling future for Asian market researchers.