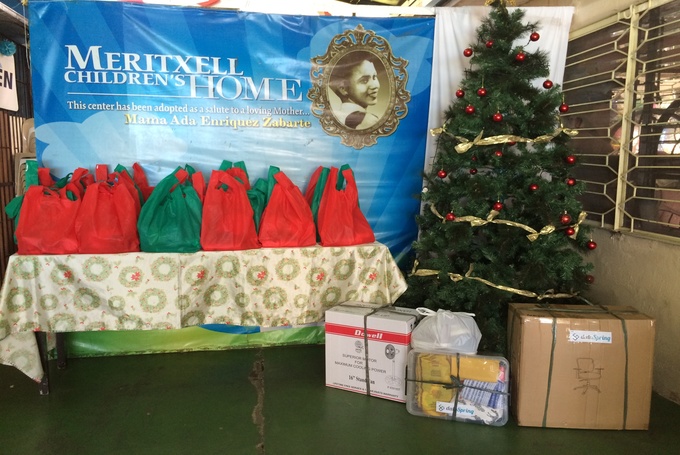 Meritxell Children's Home Foundation
Last November, Springers from the dataSpring Operations Team in Manila joined the children of Meritxell Children's Home Foundation (MCHF) for a morning of fun! MCHF was founded in 2008 with the goal of providing a loving environment for children who have had little opportunity for any kind of family support, specifically those who have been rescued, abandoned, neglected, orphaned, or trafficked.
As part of dataSpring's commitment to its Core Values, our Team wanted to start off the Christmas season by giving back to our community. With Ms. Cristina Paling, Senior Manager, Global HR taking the lead, we got in touch with the Foundation's Admin Programs Officer, Ms. Janen Reyes, to discuss ways our Team can help.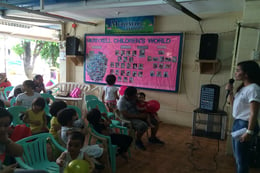 After weeks of hammering out the details, we finally visited the Children's Home on a sunny Saturday morning in Marikina City, a few hours' drive from our Manila office.
We were introduced to about twenty children, a mix of kids and teens. They were all very friendly and very willing to participate in the activities we had planned for them.
For our first activity, talented dancers from our Team prepared a choreography to teach the children. It was to the tune of the Meghan Trainor song "Better When I'm Dancin'". We realized immediately that we had our work cut out for us- the kids were pros.
They started teaching us some cool dance moves and even took control of which songs we would dance to next! It was the perfect way to kick off the morning as we played games, shared a meal together, and gave gifts to each child.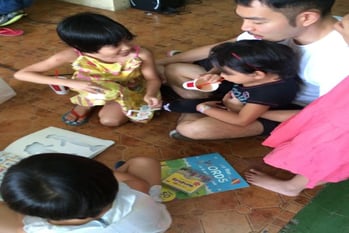 When our two hours were up and the morning came to a close, I was curious to know what impact outreach activities like this have to companies. I asked the question to Ms. Reyes and she said, "I think exposing employees to the reality outside their working environment helps them be more compassionate and be more sensitive to the needs of others."
Looking at the faces of my Teammates right then, I knew Ms. Reyes' words rang true. dataSpring's Operations Team works around the clock, 24/7. So it is very easy to focus too much on work and, consequently, overlook happenings outside of the office.
Visiting Meritxell Children's Home and interacting with the kids enabled us to not only make a difference in their lives but also to connect with our co-workers in a different and more meaningful way. The experience, in my view, has made our Team even stronger.
Commenting on the outreach activity, Ms. Paling said: "We are very happy with the outcome of the program, especially because we saw how delighted the children were. It was such a fulfilling experience for us! We look forward to doing more of this with our other offices in the years to come."
Let this Christmas season be truly the season for giving. Happy holidays!