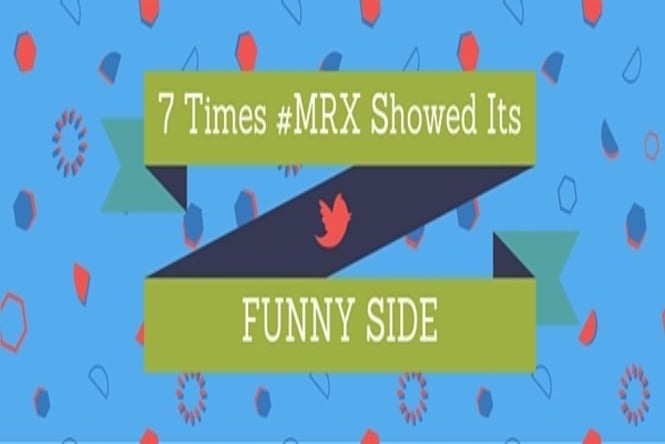 Most tweets about #mrx are educational and rich in insights. So much so that a lot of people outside of the industry think we're a bunch of serious researchers who are obsessed with data.
Now, while that might not be too far off the mark, our sense of humor does pop up once in a while. And when it does, it's hilarious!
1. When someone finally told the truth about pie charts
@kncukier there is no such thing as a good #piechart

— Andreea Zugravu (@andreeazugravu) July 14, 2016
2. When folks were supposed to move stuff out of the office but...
Taken the instruction to pack everything for the office move literally...they weren't thinking outside the box. pic.twitter.com/mnlYX80clH

— Optimisa Research (@Optimisa_R) February 8, 2016
3. When they found the perfect song for balancing data
The "#weighting" is the hardest part... #marketresearchlife #marketresearch #mrx pic.twitter.com/Ylk2qaJG3X

— Murphy Research (@MurphyResearch) April 22, 2016
4. When they created a Twitter account dedicated to dragging bad surveys
Is this a trap question? Eh, just let it burn. #MRX #MRXShame pic.twitter.com/uNvNAOjYpz

— MRXShame (@MRXShame) May 12, 2016
and are not afraid to name names
Do you think this will lead to biased results? Come on @ewg. #MRX #SurveyShame https://t.co/hwBJyvV3uk pic.twitter.com/dHBphssFv4

— MRXShame (@MRXShame) June 28, 2016
but keeps it positive every now and then.
Just a PSA / friendly reminder to check spelling in your surveys before you launch. #MRXShame #MRX #ISC2016 pic.twitter.com/TNoXdIMCZK

— MRXShame (@MRXShame) May 19, 2016
5. When they proposed a perfectly logical course of action when you're not seeing the results you want
If your data isn't making you smile right now, try this. It works for us. https://t.co/DKHfB7HVZA via @LoveStats #mrx pic.twitter.com/TvGQe6EDYE

— Pondering Panda (@pandainsights) July 22, 2015
6. When they couldn't resist the puns
Our newest employee @SurveyMonkey #Ottawa pic.twitter.com/pPs9AVriqQ

— Aydin Y Mirzaee (@aydin) February 9, 2016
@aydin @SurveyMonkey Looks like he's just monkeying around.

— Mike Potter (@mikepotter) February 9, 2016
7. When they meme-ified everyone's gut reaction to drop outs
#mrx #memes by @LoveStats https://t.co/Z7Ktra9I7c pic.twitter.com/E2YP37y56l

— dataSpring (@d8aspring) October 23, 2015
Got a joke? Tweet us at @d8aspring