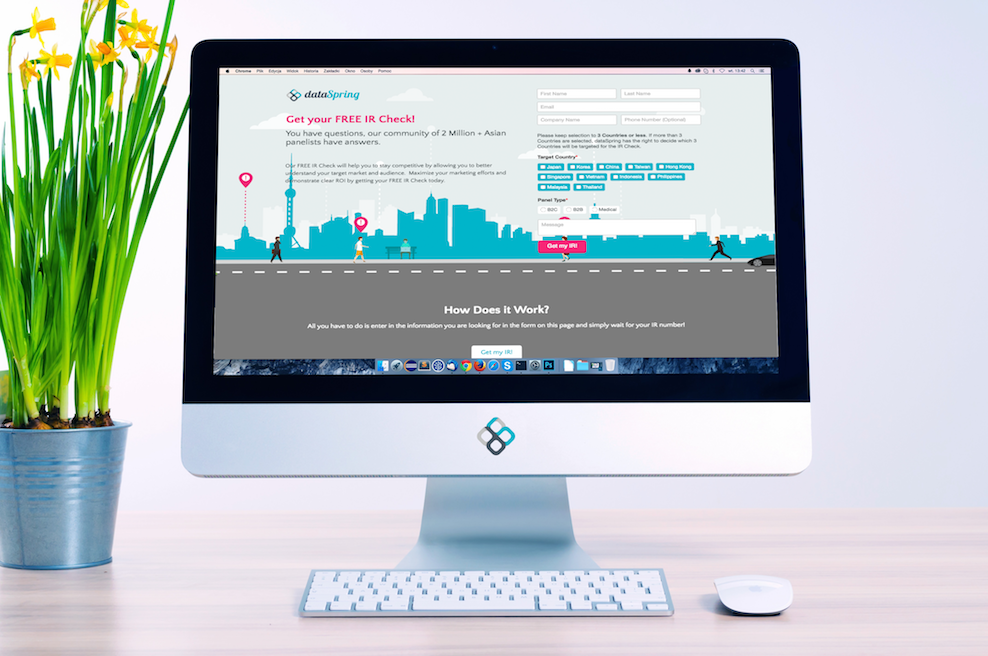 Accurately determining your target market has never been easy or cheap.
Until NOW.
dataSpring has officially launched the FREE IR Check page!
Now all visitors to our website - clients and non-clients alike - can use our Incidence Rate Checker to save time and money while gaining valuable feedback into their targeted Asian markets, thanks to our extensive online research panels.
What are the benefits of using our FREE IR Check page right now?
Manage Your Budget
Did you know - the lower your Incidence Rate, the more expensive your research in Asia will be? By knowing and understanding your IR, you will be able to:


Better predict Completion Rates,
Better target your desired consumers, and
Budget your study accordingly.
Save Time
Let's face it, time is money. And planning, setting up, and launching a study can be very time-consuming. Because of this, it's better to know how feasible your study is before the planning stage.
Get Insights
With 2,000,000+ panelists across 11 countries in Asia and a really cool blog (this one), it's easy to see we've got Asia covered. Our team of Account and Project Managers are located in Asia, speak your language and are more than happy to provide further insights to you so that your study is a huge success.
Check out some of our Client Voices to see what the dataSpring experience is like!
Find Your Customers Faster
The Asian market is developing and changing rapidly. This growth brings opportunity but it can also be unpredictable and hard to maneuver. This is true especially when you are looking at a population of over one billion people, millennials in love with farming over the latest tech, and different trends across neighboring countries. Some people would feel they need a little help - and we're here for you.
With our FREE IR Check, we hope that brands, marketers, and end clients such as FMCGs will better understand their target consumers in Asia while simultaneously furthering their knowledge through our data-driven insights.
Get started by clicking the button below!