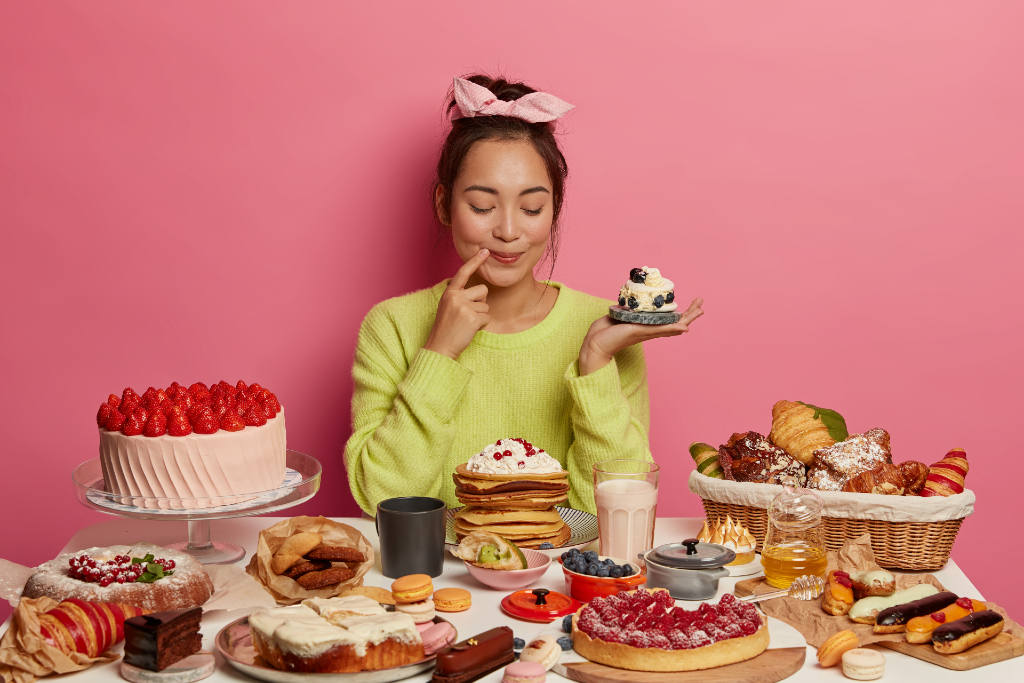 YouTube has always been the go-to place to spend countless hours while stuck at home, and you'll often find yourself get mesmerized by an assortment of videos, from unboxing videos to video game live streams. One such form of enigmatic YouTube video found its roots in Korea, featuring strangers indulging themselves with tons of food in one sitting in front of the camera. Welcome to the viral video trend of mukbang.
Mukbang, which means "eating broadcast" in Korean, is essentially a video recording or live stream that usually features a person consuming different kinds of food while they talk to an online audience. It found its roots in South Korea as early as 2009 when real-time internet TV service Afreeca TV featured eating and cooking shows where the hosts interact with their viewers through online chat rooms. This generated a trend in Korea, which starkly contrasted to the country's traditional food culture that is based on healthy eating and proper etiquette. Dining in Korea is a social activity, where friends and family get together and socialize, but due to the turbulent economic growth in Korea and its resulting upheaval of societal norms, many people are now preferring to dine alone.
Mukbang YouTuber 입짧은햇님 is one of the most popular streaming celebrities in Korea. (source)
Why did it become so popular?
According to an article from The Economist, eating shows became popular due in part to widespread anxiety among Koreans during the economic downtrend during the '90s and early 2000s. Mukbang served as a respite from loneliness and anxiety, as it replicated socializing while eating in a digital space. Also, part of the charm that made mukbang videos popular is the vicarious pleasure of eating – the desire for eating food can be transmitted through the viewers.
The broadcast inspired similar videos in Asia, especially in Japan and China. In China, it is more known as chibo, and while mukbang videos are usually long, unscripted, and live-streamed, chibo videos are edited into short vlogs and posted on Chinese social media platforms like Weibo. It took a few years for the trend to spread outside Korea, when online streamers from YouTube and Twitch started doing their mukbang videos. Due to YouTube and Twitch, mukbang has also become a popular live stream format in the west, with more and more channels dedicated to eating. When the Duke and Duchess of Cambridge, Prince William and his wife Kate Middleton, launched their official YouTube channel, people jokingly encouraged the royal couple to stream mukbang challenges.
Finding online success
The hosts of these videos, now called mukbangers, may eat a selection of tons of food, from typical fare like dozens of bowls of ramen to boxes of pizza, to the downright bizarre like bundles of edible school supplies to insects.
Now, mukbang is essentially a digital phenomenon, with celebrities doing their regular broadcasts, and professional mukbangers earning as much as 10,000 USD a month, aside from corporate sponsorships. In South Korea, mukbangers can also get digital donations from viewers through direct money transfers.
Though mukbang is deemed to be fun and wholesome, some negative aspects have recently been highlighted. For example, the South Korean government imposed the National Obesity Management Comprehensive Measures, which targeted binge eating and harm to the public caused by mukbang. However, this was not wholly approved as arguments ranged from the correlation of mukbang and binge eating to curtailing individual freedom. There are also reports from mukbangers that the activity can cause negative health effects.
One recent development came from China last year when President Xi Jinping launched the Clean Plate campaign, which aims to eliminate food wastage. Food shortages are starting to become an issue in China, due to the continuing trade war with other countries and a string of flooding that hit the country in the previous months. Due to this, the Chinese government is starting to crack down on chibo, with state-run media outlets criticizing mukbangers and their audience. Social media apps also had to provide regulations regarding mukbang content.
Elsewhere in the world, mukbang videos continue to provide gastronomic entertainment, with streamers getting millions of views per session. As long as there are new kinds of food to try, and there is continuing clamor among its fanbase, mukbang videos will continue to become a staple in streaming videos.
Get to know other cool things about Asian culture with our other Eye on Asia entries! With got stories on solo dining in South Korea and on the Impact of Social Media in the Buying Behavior of Asian Consumers. See you in the next one!