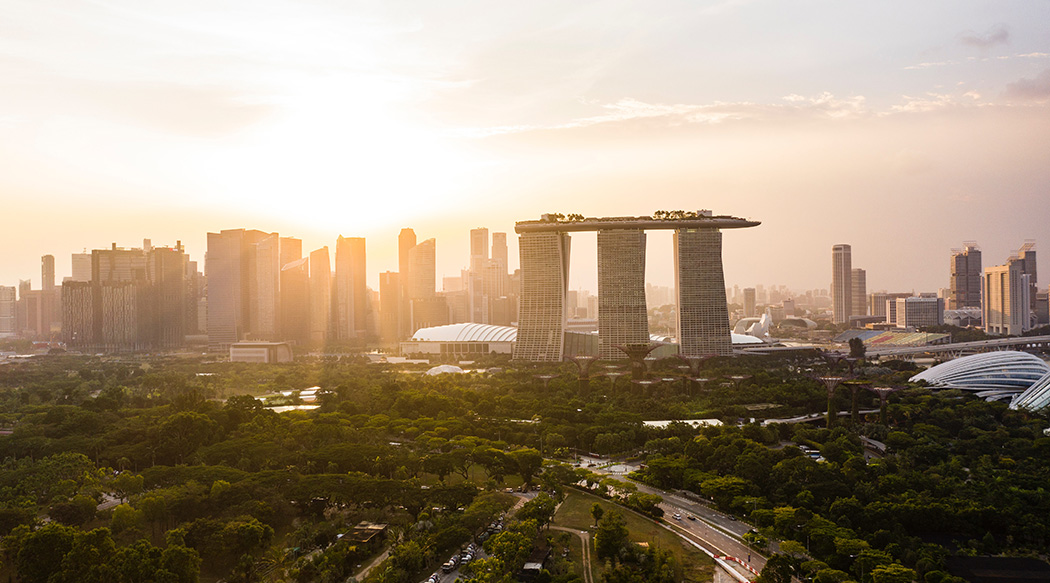 Singapore suffered its worst-ever annual contraction in 2020 due to the COVID-19 pandemic. The economy saw a 5.8% decline, which, though still a cause for concern, was still not as bad as the official forecast of a 6.5% decline.
The new year, however, brings new hope. In February, the Ministry of Trade & Industry maintained its forecast of 4% to 6% growth for 2021. Despite this, the pace of recovery is expected to not be consistent across sectors.
Uneven Impact
The effects of the pandemic have been highly uneven. The recession affected some industries much heavier than it did others, with some sectors and subsectors even flourishing thanks to changes in consumer behavior. Sectors such as e-commerce, domestic logistics, financial services, and manufacturing have all fared pretty well.
Labor-intensive and contact-heavy industries like tourism and service sectors, on the other hand, have borne the full force of the recession. In the case of Singapore, much of the job losses have been in aviation, offline retail, hospitality, and food and beverage industries. This plays into another aspect of an unbalanced recession in which the distress is concentrated in specific sectors.
Based on research by economists from the Bank for International Settlements, such recessions "tend to be deeper and longer, and leave an especially large imprint on the labor market, likely because of skill mismatches and sector-specific human capital". In such scenarios, job losses are contained in certain industries whereas vacancies arise from totally different areas that require entirely different skills. For example, the Manpower Ministry revealed in October that although about 117,500 new positions were created by the National Jobs Council by the end of August, only 33,100 local job-seekers were able to find jobs that suited their skillsets.
What we're looking at now is an uneven recovery across the different sectors. This, considering that the distribution of vaccines has already started.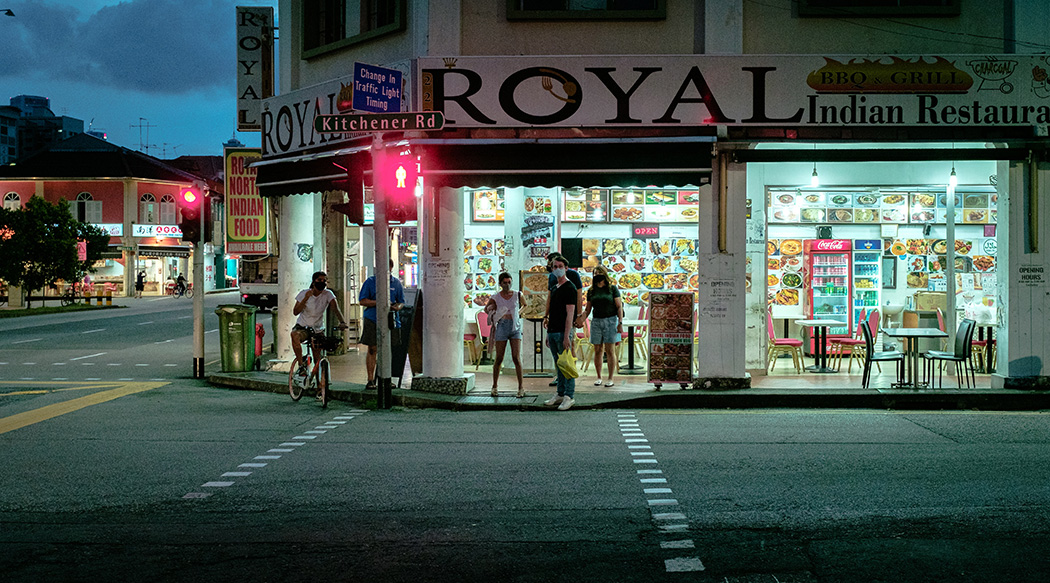 Uneven Recovery
Despite their success in curbing the spread of the virus, Singapore's high dependence on trade and cross-border flow of people will act as bumps on their road to recovery. This means that although controlling the pandemic domestically is crucial, the success of other countries in doing the same will also be critical in mounting a sustained recovery.
A global increase in economic activity would improve trade-related services. The second half of 2020 saw improving global demand with Singapore's export growing 4.3% last year despite the recession. Looking into 2021, Howie Lee, an economist at Singapore's Oversea-Chinese Banking Corp., expects "demand for electronics and biomedical goods to continue driving growth for the country's exports, particularly on 5G infrastructure needs and possibly COVID-19 vaccine requirements".
Speaking of vaccines, the rollout of COVID-19 vaccines will be the catalyst in reopening borders. This could breathe some life back into and help support the recovery of aviation and tourism-related sectors – sectors that have been hit the hardest by the pandemic.
To further help these sectors, Deputy Prime Minister and Finance Minister Heng Swee Keat announced in his budget speech a six-month extension, until September this year, in wage subsidies for the aviation, aerospace, and tourism sectors. Heng also allocated SGD 870 million for the aviation sector.
Starting Jan. 1, 2023, "low-value goods", or those worth SGD 400 or less, imported into Singapore via air or post will be subjected to the Goods and Services Tax (GST) according to Heng. By doing so, the implementation of the GST will increase consumer price of online purchases, thus creating a more level playing field between online retailers and local brick-and-mortar shops. This provides the latter with a better shot at recovery.
The GTS will also be imposed on B2C imported non-digital services. This refers to services supplied over the internet that require human intervention such as educational learning, fitness training, counseling, etc., where the service provider is overseas.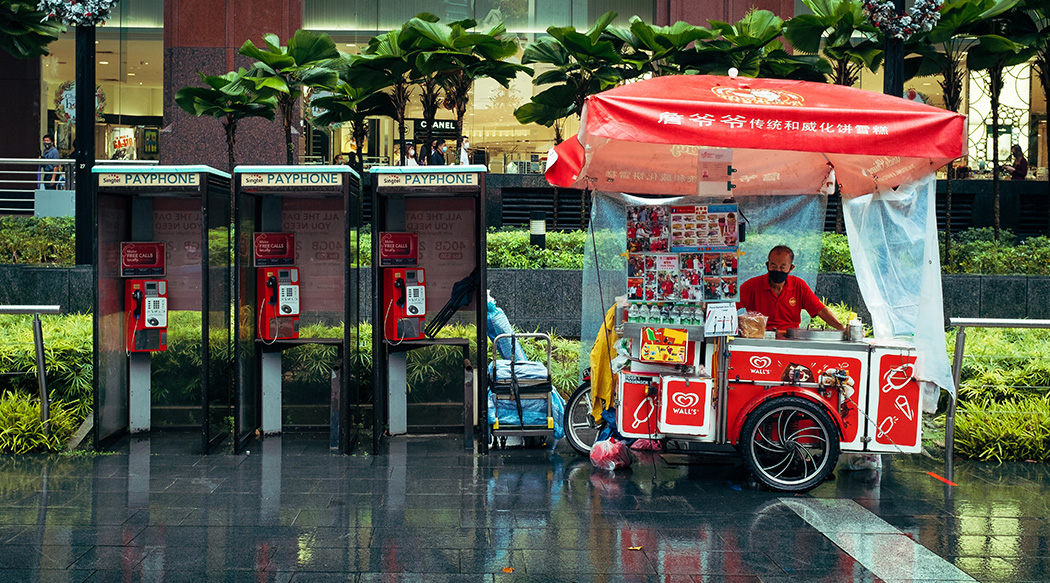 Rough Road Ahead for Retail
When Singapore entered phase 2 of reopening its economy in June last year, more people began to venture outside their homes and soon queues were forming outside of malls and shops. Although phase 3 allowed for mall traffic to increase, uncertain times and threats to job security prevented consumer spending from truly taking off.
Economic uncertainties and job losses have forced many consumers to reduce their spending in anticipation of more uncertain times ahead. That's not to say that spending had been put at a standstill. Consumers will continue to spend albeit on a smaller and more scrutinizing scale. A year in lockdown had provided consumers with ample time to review their finances and possible "trade down" on brands and services is inevitable.
Overall, retail sales fell 6.1% in January compared to the 3.3% year-on-year decline recorded in December of last year. The estimated value for January was SGD 3.8 billion with online retail sales making up 10.3% of this.
Sales in food and alcohol saw the biggest decline at 43.6% compared to the same period last year. On the other hand, the shift to working from home led to a higher demand for furniture and household equipment and computer and telecommunications equipment, causing sales to grow by 25.9% and 24.8% respectively.
With so many options available, businesses that can transform themselves to best fit the needs and tastes of their consumers will have a better chance to survive - or even thrive - in 2021. If 2020 was the litmus test for your business's adaptability, then 2021 will be the year to kick it into full gear.
This highlights the need to further improve retailer's strategies and be able to grasp new opportunities. Social media will be playing a bigger role in capturing consumers' attention. "With Generation Z constantly connected online, especially on social channels, and on track to become the largest consumer generation on the planet, the importance of social commerce is obvious for forward-thinking e-commerce brands," said Quiron Aguiar, senior strategy director at fashion e-tailer Zalora.
Recovery for retail might fall behind other sectors as the struggle of brick-and-mortar shops began even before the pandemic hit. A sustainable rent model from landlords will be crucial in keeping shops open. As for shops, creative concepts and experiences - things that are hard to replicate online - will be their trump card in this long road to recovery.
As part of the government's spending plans, around SGD 24 billion will be doled out over the next three years to help businesses and workers transition to a post-pandemic environment. About SGD 900 million in household support will also be given out including cash handouts and rebates for spending.
We know 2020 has been a tough year so let's celebrate our victories over it and look forward to what 2021 has in store for us with our other Eye on Asia entries! We got stories on How Vietnam Weathered 2020's Economic Storm and The Post-Pandemic Future of Offices in Asia. See you in the next one!