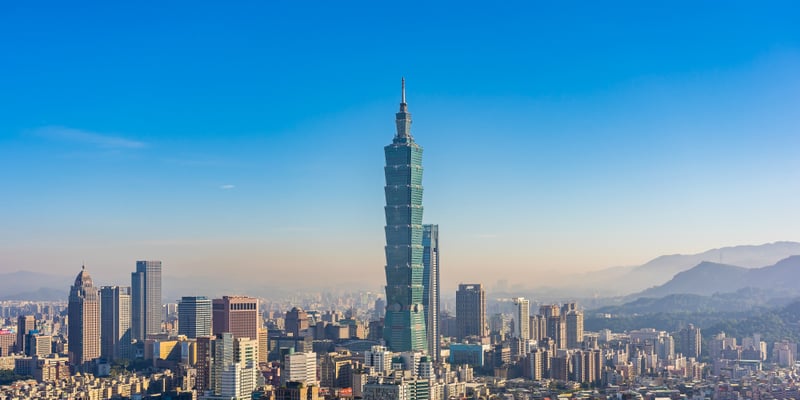 Introduction
In July 2014, dataSpring started offering partner's panels through our company panel platform, surveyon PARTNERS. We also now offer our company's Taiwan online research panels. In this article, we will share some tips in conducting online research in Taiwan.
Language
Official: Mandarin, Taiwanese
Survey: Taiwanese, Chinese (Traditional)
Regions Covered
The most widely used definition for the regions is the quadchotomy scheme from the Council for Economic Planning and Development, Executive Yuan, which corresponds to the prefectures under the Qing Dynasty rule: Northern Taiwan, Central Taiwan, Southern Taiwan, Eastern Taiwan, and the Outer islands. Depending on the purpose of the survey, we distribute questions into one or a number of the following provinces:
Northern Taiwan
Central Taiwan
Southern Taiwan

Taipei
New Taipei
Keelung
Taoyuan
Hsinchu City/County
Yilan

Miaoli
Taichung
Changhua
Nantou
Yunlin

Chiayi City/County
Tainan
Kaohsiung
Pingtung
Penghu

Eastern Taiwan
Outer Islands

Kinmen
Matsu (Lienchiang)
Panel Composition
Taiwan has recently entered the 'aged society' era in 2018, where more than 10% of the population is aged 65 or older. According to the National Development Council, Taiwan will become a 'super-aged' society by 2026, with at least 20% of the population are aged 65 or older. Compared to the population composition, the ratio of panelists in the 50+ age range is small, therefore it may be difficult to collect the data from this age group. Response rate for older panelists is usually higher compared to other age groups but other factors such as location and time of sending survey must also be considered. For this reason, we recommend checking the feasibility of the survey in advance by using our FREE IR Check tool.
| | | |
| --- | --- | --- |
| % | est. pop.1 | Ratio of Panel Composition for dS panel |
| Male | 49.74% | 38.94% |
| Female | 50.26% | 61.06% |
| 15-19yo | 5.7% | 6.96% |
| 20-29yo | 13.6% | 29.68% |
| 30-39yo | 15.7% | 31.65% |
| 40-49yo | 15.5% | 21.89% |
| 50-59yo | 15.3`% | 7.73% |
| 60yo+ | 20.4% | 2.10% |
1Reference websites: https://population.un.org/wpp/ and Taiwan Statistical Data Book 2018
Income
When targeting or allocating by income, it is common to design the survey according to the SEC.
*SEC is the socioeconomic category that a consumer falls under as defined by variables such as income, educational background, occupation and so on. It stands for Social Economic Classification.
% Monthly Household Income
| | |
| --- | --- |
| | Ratio of Panel Composition for dS panel |
| Less than TWD 39,999 | 27.87% |
| TWD 40,000 - 49,999 | 7.32% |
| TWD 50,000 - 59,999 | 7.13% |
| TWD 60,000 - 79,999 | 11.50% |
| TWD 80,000 - 99,999 | 9.70% |
| TWD 100,000 or higher | 19.67% |
| No Answer | 16.79% |
Local Pro Tip:
A study conducted by the U.N. Development Program ranks Taiwan eighth in the world and first in Asia for gender equality. Women make up 50.46% of the labor force and 33% of the legislature, a rate higher than Japan, South Korea, and the United States.
Ethnic Composition of Our Panels
The government reports that 95% to 97% of Taiwan's population is of Han Chinese ethnicity, which includes Hoklo, Hakka, and other ethnic groups originating from mainland China. Over 2% of the population are indigenous Malayo-Polynesian peoples.
Precautions in Conducting Online Research
It is highly recommended to avoid asking political questions to respondents.

Final Words
Before conducting online or mobile surveys in the Taiwan, it's important to know its basic profile. For more in-depth information, talk to our Local Experts today!
Online research panels have become one of the most important tools of the modern market researcher, and it can yield valuable insights and results if used properly. To know more about online research panels, especially in the Asian region, check out our Understanding Online Research Panels page.