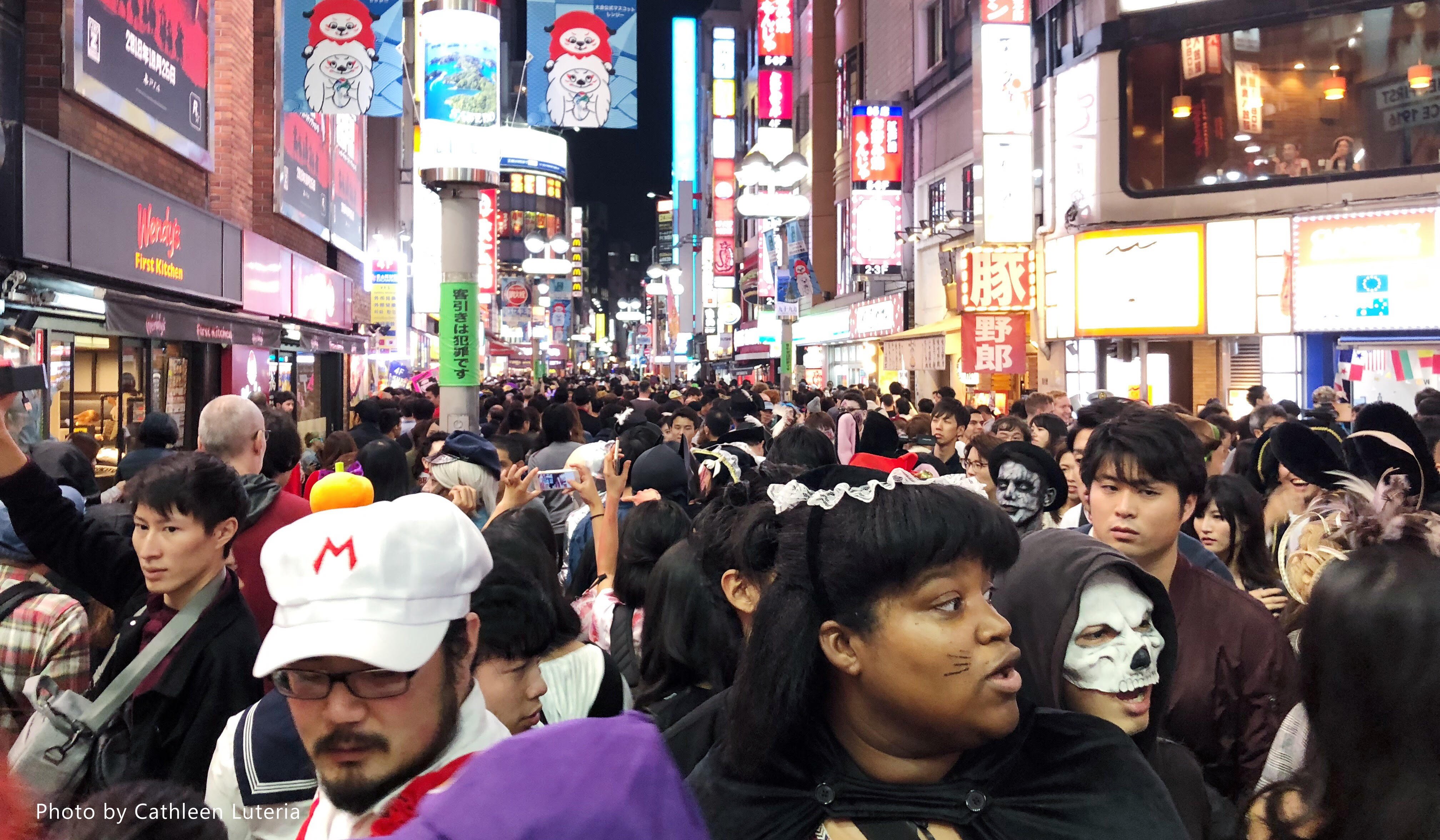 Get your costumes ready because it's that spooky time of year again!


Halloween isn't as widely celebrated in Asia as it is in the West, but oddly enough, it is in the land of the rising sun where the biggest Halloween party can be found. Much like Christmas and Valentine's Day, Japan has adopted Halloween and took it to a whole new level, especially in Tokyo.
A rowdy crowd decked-out in all sorts of costumes has made Halloween one of the biggest events in the country in the last decade and has made this celebration in particular famous around the world.
According to locals, the wild parties we've come to know had its humble beginnings in the 70s when a bookstore in the pop culture hub of Harajuku began selling Halloween paraphernalia and organizing costume parades. But it wasn't until Disneyland introduced Halloween events to its 1997 event calendar that the holiday received wide-scale recognition in Japan. As the years passed the number of attendees and revelers grew until it became the crazy night we know today.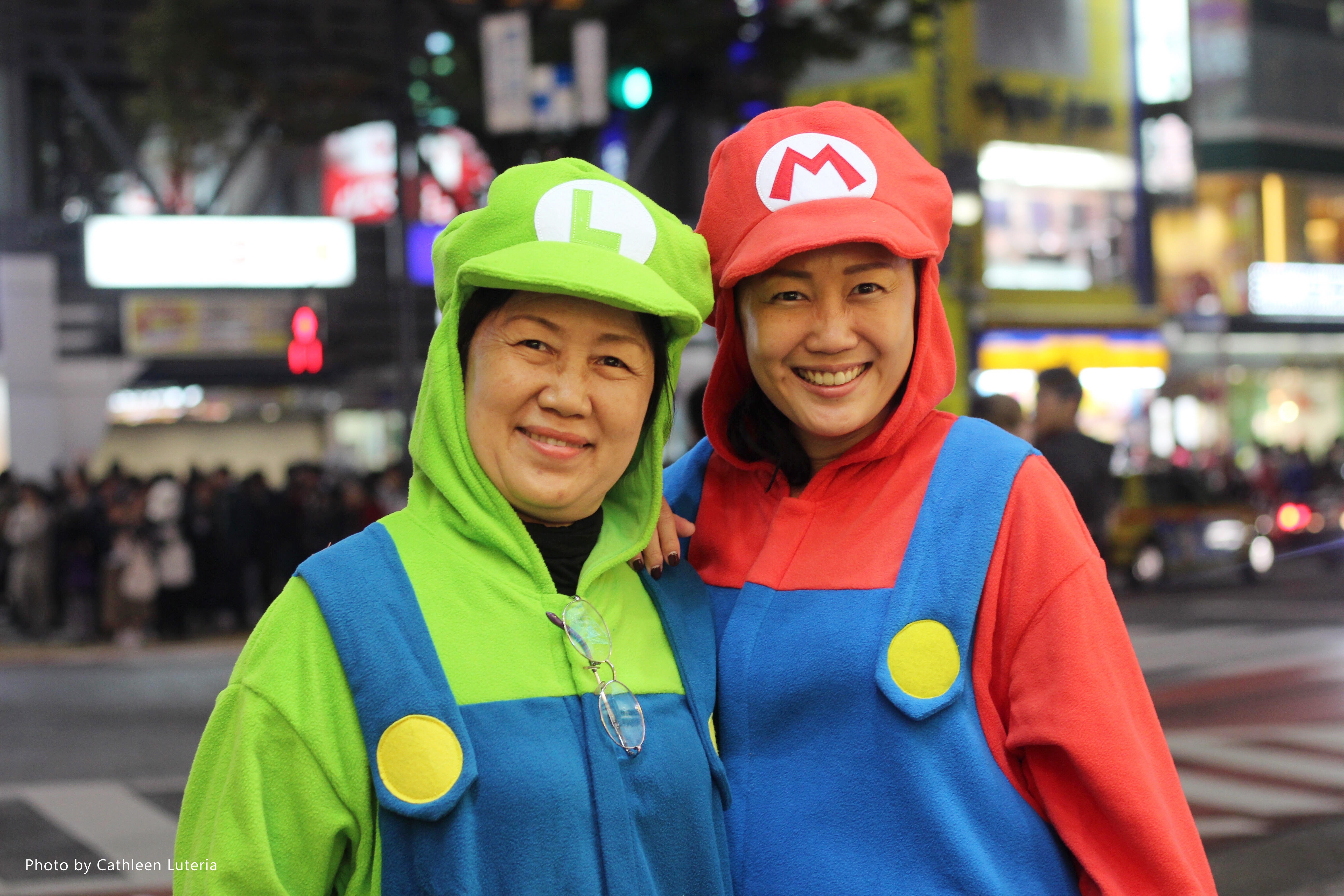 Halloween in Japan takes hold of the imagination of both young and young at heart.
Tokyo Traditions
When you think of Halloween you would probably picture kids in costumes going door-to-door for candy, much like how kids do it in the US. However, Halloween in Japan is ruled by young adults.
Young people would gather in city hotspots and theme parks, filling the night with an assortment of unusual and spectacular sights, from the wacky to the wicked and the downright bizarre, enough to fuel a night of endless selfies. The heart of the festivities is felt in the bustling business district of Shibuya - nowhere else in the world do they celebrate Halloween like they do in Shibuya!
Every year on the last weekend of October, a huge crowd would gather by the famous Shibuya crossing in their costumes for a night of revelry, resulting in a massive street party that lasts until morning. The annual event has become an attraction in itself with many foreigners attending.
Scaring Up Some Bucks
Halloween isn't just all frights and parties either. The holiday also scares up big bucks.

Halloween is one of the biggest holidays in the country in terms of spending. According to the Japan Anniversary Association, which registers and tracks commemoration days in the country, Halloween peaked in 2016 with around JPY 135 billion (USD 1.2 billion) in spending, overtaking Valentine's Day at JPY 134 billion (USD 1.19 billion) and making it second only to Christmas. This involves everything spent from costume shopping to Halloween-themed dining and other novelties.
The association attributes the holiday's mainstream stay in how the notion of dressing up for Halloween resonated well in the country that introduced cosplay. The costumes are also widely available with Amazon having some 180,000 items up for sale back in 2016.

The market has seen some decline since 2016. This year, Valentine's Day has reclaimed its title as the second biggest event in Japan, worth about JPY 126 billion (USD 1.16 billion), as Halloween is expected to be at JPY 115.5 billion (USD 1.06 billion).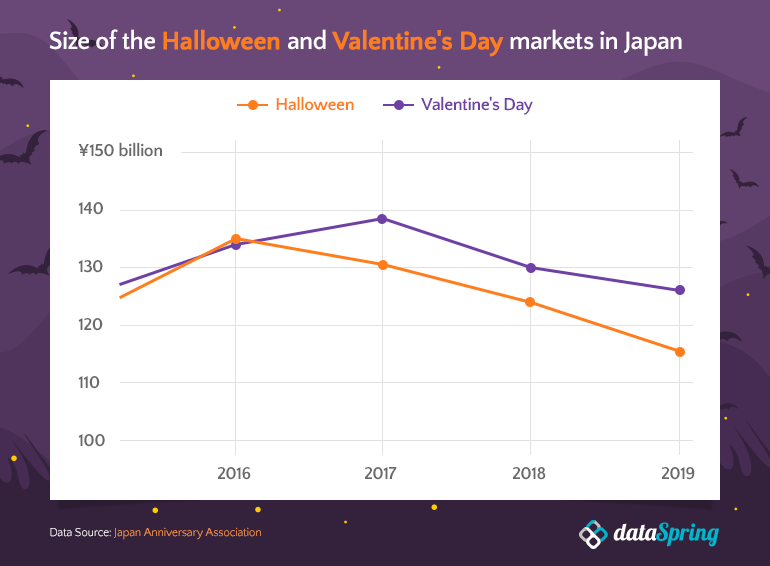 Halloween once overtook Valentine's Day in terms of market spending.
Gone Too Far?
Last year's Halloween party has become a pivotal point for party-goers in Shibuya that has left the future of the event in jeopardy.
In 2018, 13 arrests were made after several incidents including the overturning of a small truck by a group of drunk attendees during the Halloween night in Shibuya. The incident further highlighted bad behavior including littering and damages to surrounding establishments and vehicles that the local government would like to avoid.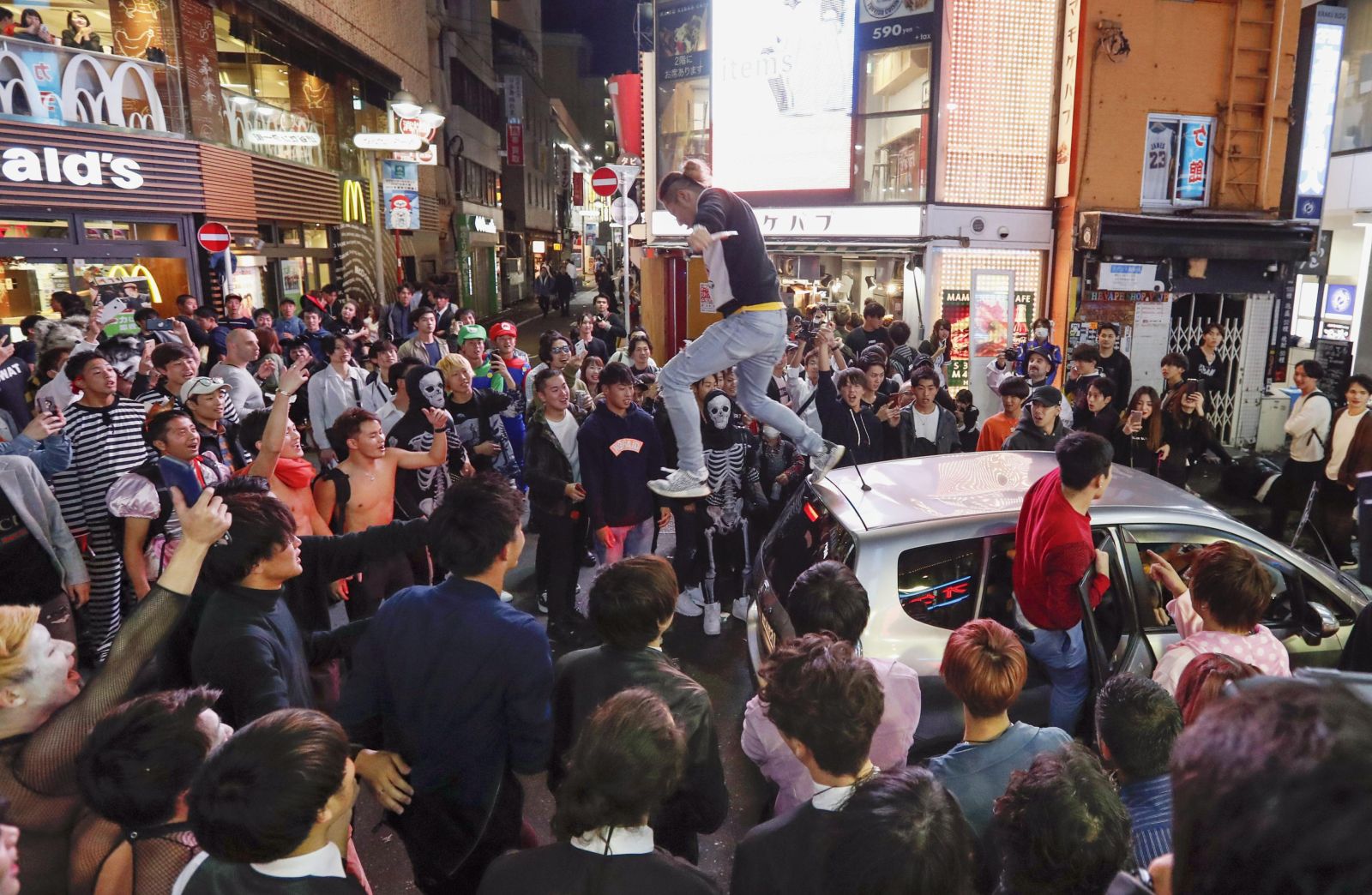 Incidents of unruly behavior increase during Halloween festivities (photo from JAPAN Forward)


This year, the local government has had enough of the shenanigans and have called for a more tamed celebration. Back in June, the Shibuya Ward Assembly approved an ordinance banning the consumption of alcohol in certain areas during celebrations like Halloween to minimize the increasing number of incidents by rowdy party-goers.
It must be noted that there are no laws in Japan prohibiting the consumption of alcohol in public space so it's perfectly fine to crack open a can of beer in parks or streets so long as a sense of decorum is maintained.

As an added precaution, the local government also spent JPY 100 million on security for this year's event. "The gatherings aren't events held by the ward, they just occur naturally. To be honest, I would prefer not to use local taxpayers' money," said Shibuya Ward Mayor, Ken Hasebe, during a press conference. "I would like visitors to have a good time, but also avoid behaving badly and return home on the last train at the latest," he added.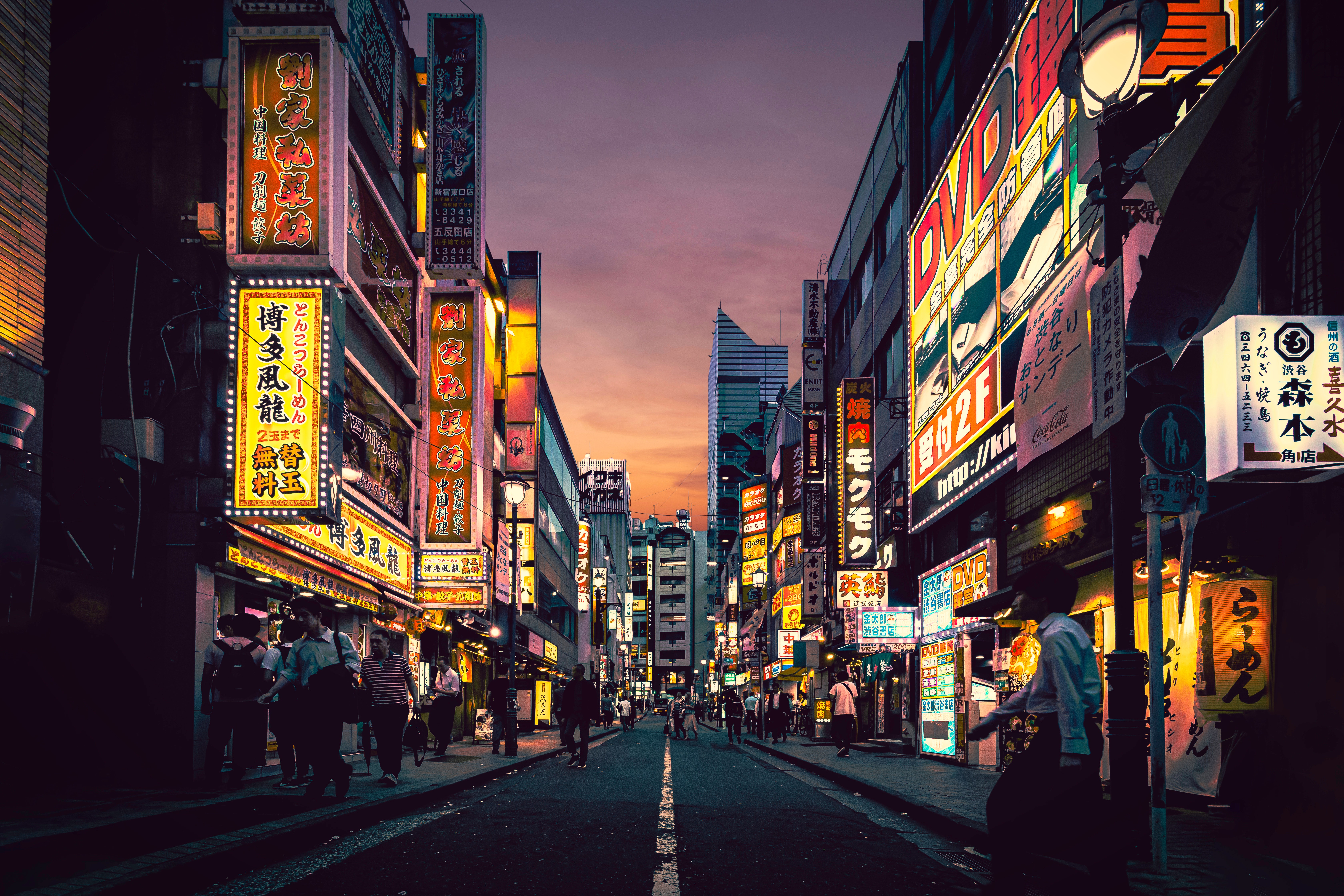 Want to get to know the Asian consumer better? Then online research panels just might be the answer to your market research needs. Click here to learn more about how the use of online research panels can open up a world of ease for researchers.

To learn more about the Japanese take on popular holidays, check out our previous installment like how KFC took over Christmas in Japan. Or if you want to find out what works for the Japanese consumer, take a look at some marketing success stories. See you in the next one!