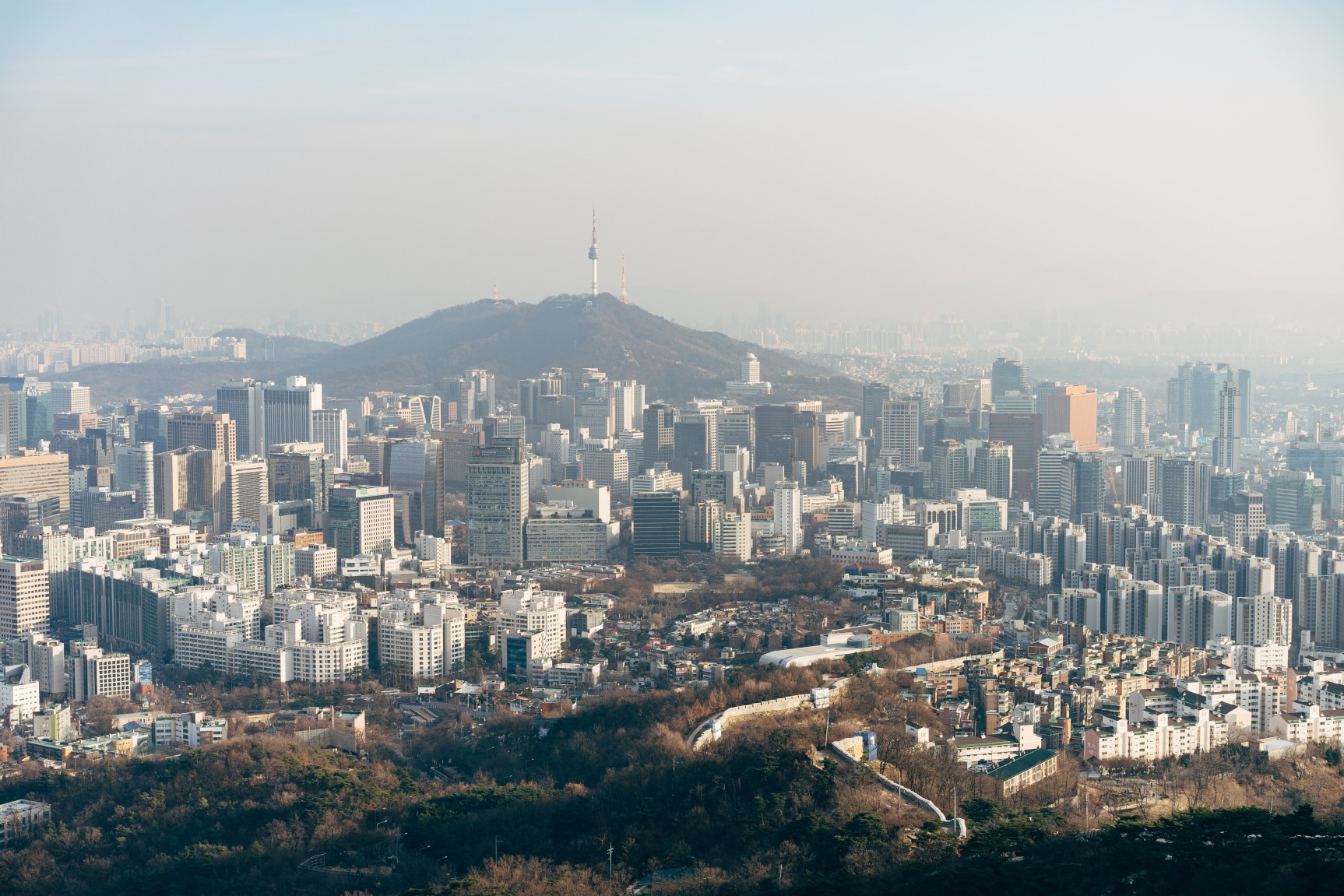 After more than a year in quarantine, a lot of us may find ourselves in desperate need of a change in scenery. Whether you prefer the sand and surf or taking in the view sprawled out before you from atop a mountain, the pandemic has us all itching for some fresh air and a taste of the outdoors. For most Koreans, the outdoor activity of choice is the former – hiking.
Hiking has long been a favorite pastime for South Korean weekend warriors. Mountains are everywhere and a lot of them can be tackled in just a day, making it the go-to activity for many nature-loving Koreans looking to stretch their legs, especially when the weather is nice.
About 70 percent of the Korean peninsula is covered in mountains, with many parks like Bukhansan National Park being accessible from major cities. Because of this proximity, an estimated two-thirds of the population go hiking at least once a year, before the pandemic, and one in three go hiking more than once a month.
More than just a hobby, it's become part of the Korean identity. Even when you're in the city where mountains are hidden from view behind soaring skyscrapers, you can still encounter people dressed in mountaineering clothes going about their daily lives. To say that Koreans love hiking is an understatement.
Culture
Korea is known for its highly competitive society and often demanding day-to-day life, but the challenges offered by hiking provide a different and more serene endurance test.
A weekend hike often starts the same as any regular workday. The morning opens up to people in colorful down jackets, lugging their backpacks and other gear, as they board the train or bus – the first leg of their climb.
Mountains are held in high regard – pun intended – and are believed to be home to Sanshin (산신) or mountain spirits in folk religion. Outside their mystical and otherworldly appeal, many hikers also find a sense of community with other hikers. It's fairly common for strangers to share food and drink at the summit after a long climb or just a casual smile when running into each other on the trail.
So why do Koreans love to climb mountains? Well, other than providing the opportunity to take a picturesque meal, hiking is a great way at staying active and healthy. Especially for the elderly. It's a common belief in Korean culture that exercise is vital to the health of the elderly. That's why the elderly are often always on the move in Korea and make up a large chunk of hikers. So don't be surprised if a group of people in their 60s or older passes you by while you're on your hike.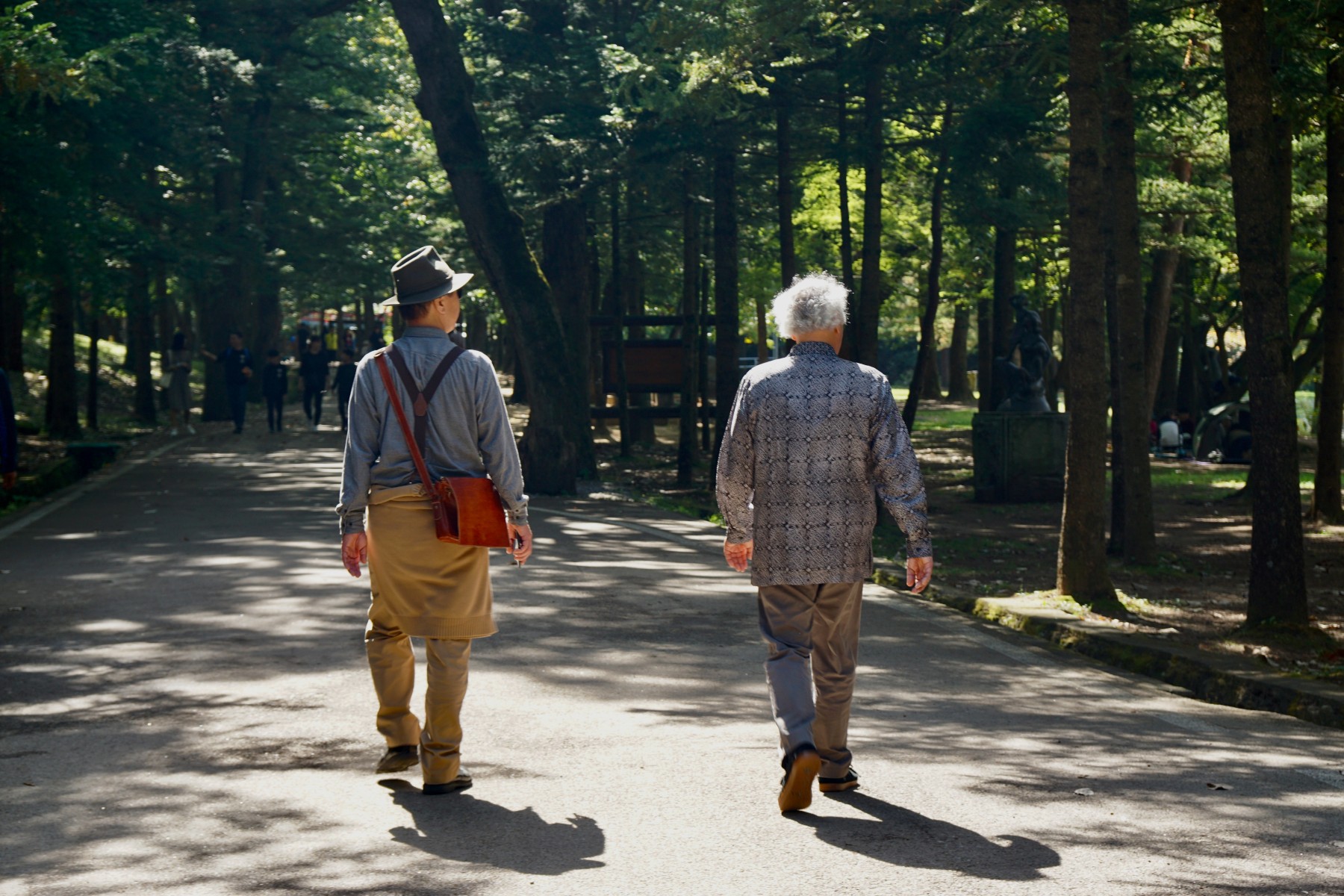 Drawing a Younger Crowd
Before, hiking was an activity mostly associated with the older generations. The thought of older bosses at work asking their younger colleagues to go out on a weekend to hike with them was something dreaded by many millennials online.
But everything changed when COVID-19 hit.
Because of the pandemic, many couldn't go to sports facilities like gyms during the peak of the social distancing period. Additionally, the pandemic caused an increase in interest in health and wellness, leading to a greater interest in physical activities. Add in the restlessness after spending days, or even weeks, on end in isolation and you've got yourself a recipe for a new hiker. And so millennials strapped on their boots – and face masks, of course – and headed for the trails.
Social media has also done its share in encouraging the younger generation. A lot of people went up mountains to take photos at scenic spots and upload them on social networking sites. As such, numerous hashtags popped up all over Instagram related to posts showing idyllic views from hikers. Because of this, social media-based hiking groups for millennials have gained popularity.
As the impression of hiking continues to change, so, too, does the demographics of the hikers. Gone are the days where the mention of hiking brings up images of middle-aged men. Lately, the number of women joining climbing groups has been on the rise.
From the Trails to the Streets
It's not just photos of landscapes and balanced stones making their rounds on social media. With more and more millennials taking on less challenging mountains, more trendy and fashionable ensembles have also made their way through the trails sparking a new sort of OOTDs.
Although it was once associated with active ajummas, the number of people rocking the "athleisure" look, or wearing clothes for athletic activities in their everyday life, has been increasing particularly in younger people.
The style has even caught the attention of people who aren't as enthusiastic when it comes to hiking, or sports for that matter. For those more inclined to the fashion aspect of it, the vivid colors and overall comfort are enough to get them on the trend. The garment of choice for many young ladies and a growing number of men - leggings.
A generation ago, opting for leggings instead of hiking pants when going on a climb would have been unheard of. But as the "athleisure" look started gaining popularity during the pandemic, companies selling leggings saw an increase in sales. Local athletic apparel retailer Andar saw a 47% increase in revenue in the first half of 2020 over the same period of the previous year.
Other brands have also recorded an increase in sales around the same period. The sales growth was mostly spurred on by younger people in their 20s or 30s who took to hiking as an alternative workout option during the times when gyms were still closed. The garment has since made its way from the trails to the streets.
As the vaccine rollout continues and with people expected to spend more time on trips, leisure, and outdoor activities following the country's shortened workweek, the Korea Research Institute for Fashion Industry (KRIFI) expects demand for leggings to grow even more.
In 2018, South Koreans spent USD 2.3 billion on hiking gear, more than on cinema tickets or cosmetics. In 2020, Korea's sportswear market was worth KRW 6.15 trillion.

Check out other cool things about Korean culture with our other Eye on Asia entries! We've got stories on Gaming and the Viral Video Trend of Mukbang. See you in the next one!