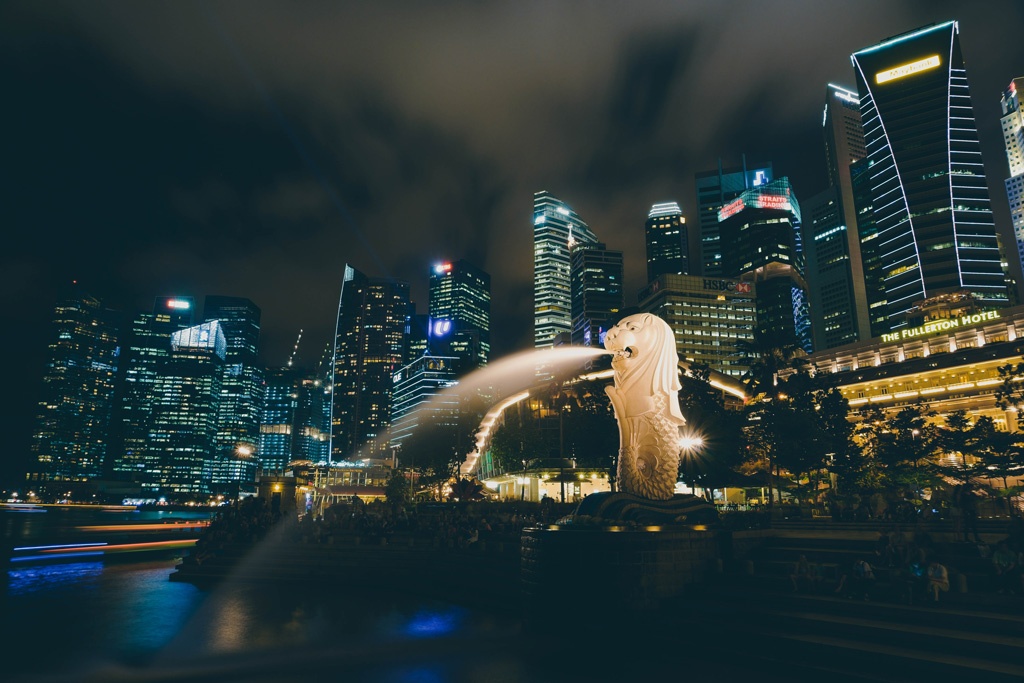 Singapore, sometimes referred as the 'red dot', is a global finance and transport hub. Its people are a unique mix of ethnic groups: Chinese, Malay, Indian, and many foreign workers. And so, the dining experience in this country can range from Car Kway Teow at Hawker Center to Michelin Star restaurants.

Singaporeans really like to makan, the Malay word for 'to eat'. Hawker Center is a huge part of Singaporean culture. Its street food style food court is located at every neighborhood. As it is common for both parents to work in Singapore, many eat out every day at these centers since childhood. Some Hawker Centers are open 24 hours everyday. It is often a gathering area for uncles and aunties to chitchat.

At most Hawker Centers, you can find a mix of cuisines. About 50% serve Chinese food, 20% Malay, 10% Indian, and the rest consists of Japanese/Korean/Western snacks and drink stalls. Of course, it also depends on the location. In the Hawker Center at Little India, for example, almost all stalls provide Indian cuisine.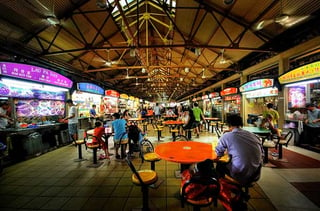 Image: William Cho
Some of the dishes you can expect to find at Hawker Center are Laksa, Bak Kut Teh, Hokkien Mee, Chicken Rice, Char Kway Teow, Carrot Cake, Wanton Mee, Fish Soup, Oyster Omelette, Roast Duck/meat and Yong Tau Foo. Stalls providing these dishes are located at almost every Hawker Center. It only costs between USD 1.50 to 5.00, so it's not a surprise that many do not cook at home. Just like many other tropical countries, Singaporeans like it spicy. So, almost all stalls provide extra chili.
In 2016, one food stall providing chicken rice for USD 1.50 was awarded a Michelin star, which became the world's cheapest Michelin starred meal.

The food in Hawker Center is not only cheap, but some are also really good. You may want to go around different stalls to find your own favorite. While many may look similar, it's quite a joy when you find your own favorite stall.

With Singapore being an international hub for finance and trading, there are many high-end restaurants that can cost you hundreds of dollars to dine in. Especially due to the country's high alcohol tax, drinking while dining could raise the bill amount significantly.

There was a trend a few years back of Japanese and Korean restaurants opening up to follow the global trend, but it seems like it has slowed down now. The trend is now moving towards health-conscious dishes. For example, in business districts, you can find many salad shops with queue during lunch hours.

There are also a couple of delivery services in the city including Foodpanda, Deliveroo and Ubereats. So you can order food from restaurants around the country.

When visiting Singapore, it is always good to enjoy Chili Crab with the Marina Bay Sands view. But, if you have more time to spare, you should visit the local Hawker Centers to makan different dishes!