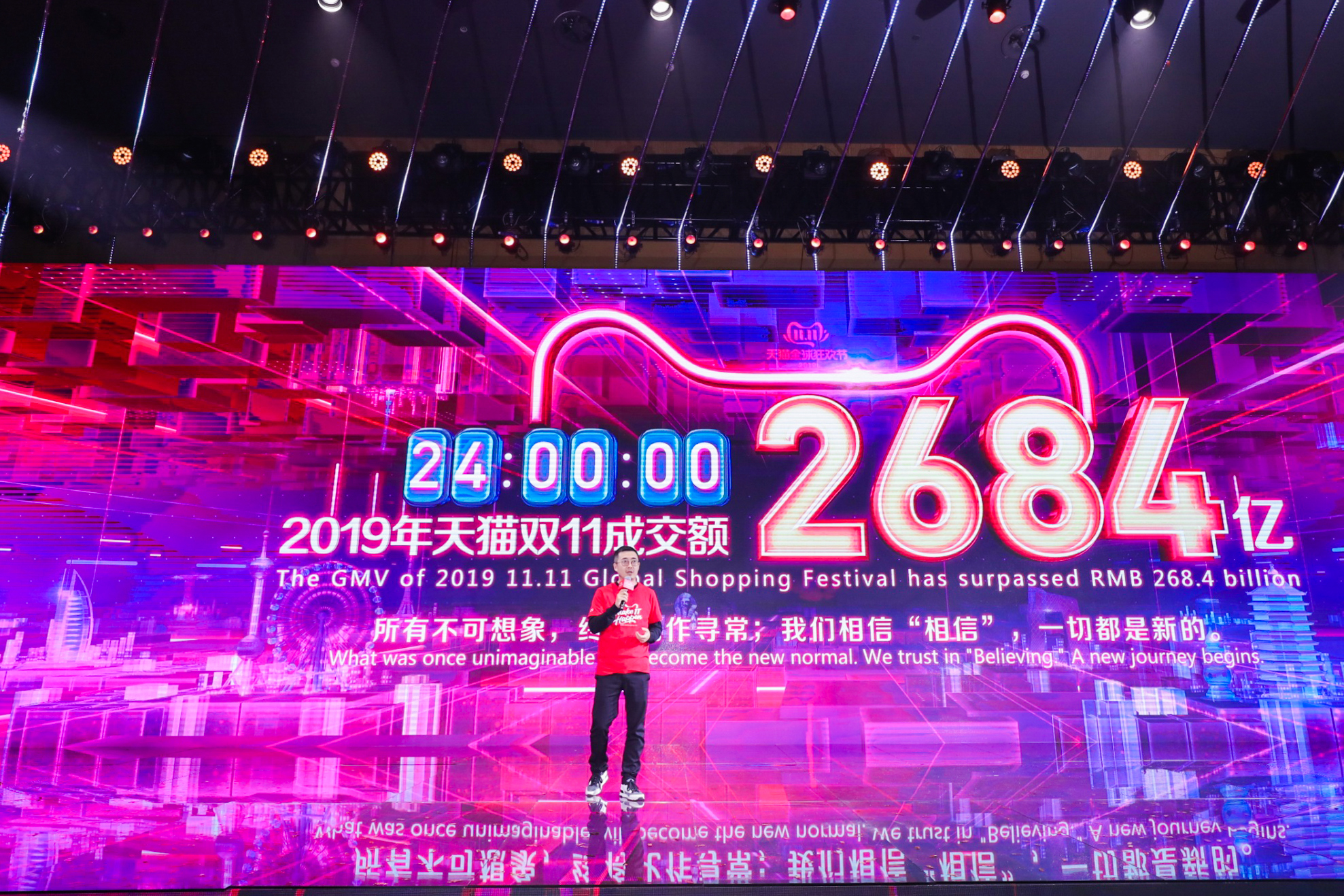 Singles Day may sound as either lonely or a proud declaration of independence for some but for China and other parts of Asia, it's a day of frenzied online shopping!
Why single?
Singles Day, or sometimes known as "double eleven", occurs every 11th of November. The festival's name stems from its calendar date of 11/11, which references to being single. This unofficial Chinese holiday had its humble beginnings in 1993 when students at Nanjing University in China's Jiangsu province began hosting parties for single people as a way of curving the stigma associated with having no special someone. It just grew from there and picked up steam when Chinese retail and e-commerce giant Alibaba used the event as a catalyst for their annual shopping fest.
The shopping extravaganza started in 2009 and was originally promoted by Alibaba. As the years passed, Alibaba, helmed by founder Jack Ma, was able to transform the day from a pseudo-renegade anti-Valentine's Day to the world's biggest online sales event. Think Black Friday and Cyber Monday in the US but bigger. Much, much BIGGER.
The record to beat
In 2018, Alibaba set a new Singles Day record with more than USD 30.8 billion in sales in just 24 hours, nearly twice the sales of Black Friday and Cyber Monday combined. More than one billion delivery orders were placed online over 24 hours – a first for the company. Despite their record-breaking sum, the 27% sales growth was the lowest in the event's decade-long history and has thus spurred a search for fresh ideas.
This year, Alibaba aimed to be bigger than ever in terms of scale and reach and set their eyes on China's lower-tier cities, where over 70% of their annual active consumers hail from in the fiscal year 2019. This year's Singles Day event is also the company's first without flamboyant co-founder Jack Ma at the forefront. Ma stepped down as the company's chairman in September this year during his 55th birthday.
Outside of Alibaba, a fair share of competitors have joined in. These include fellow retail giant JD and e-commerce upstart Pinduoduo with the latter signaling its intention to break Alibaba and JD's stronghold on high-income Chinese shoppers, boasting first and second-tier shoppers which make up about half of the app's users.

Making history
The USD 486 billion retail juggernaut kicked off this year's shopping bonanza by streaming a live performance of American pop star Taylor Swift in Shanghai before cutting to marketing for over a thousand brands sold by Alibaba.
The day was off to a solid start and in the first hour alone Alibaba managed to hit sales of 91.2 billion yuan (USD 13 billion), a 32% increase from last year's early sales. By late afternoon, Alibaba had hit USD 30 billion and was well on its way of beating its own record. Lo and behold, after 24 hours of frenzied buying and weeks of buildup, Alibaba topped last year's milestone and set a new record with USD 38 billion in sales.


Sales growth, however, had eased to 26%, the weakest since the event's start back in 2009. The countries e-commerce industry is showing signs of slowing down with China's economic expansion at a historic low. The dragon begins to make its descent.
Jack Ma even stated that the company's performance missed expectations, citing the weather and the fact that the event fell on a Monday as factors that affected sales.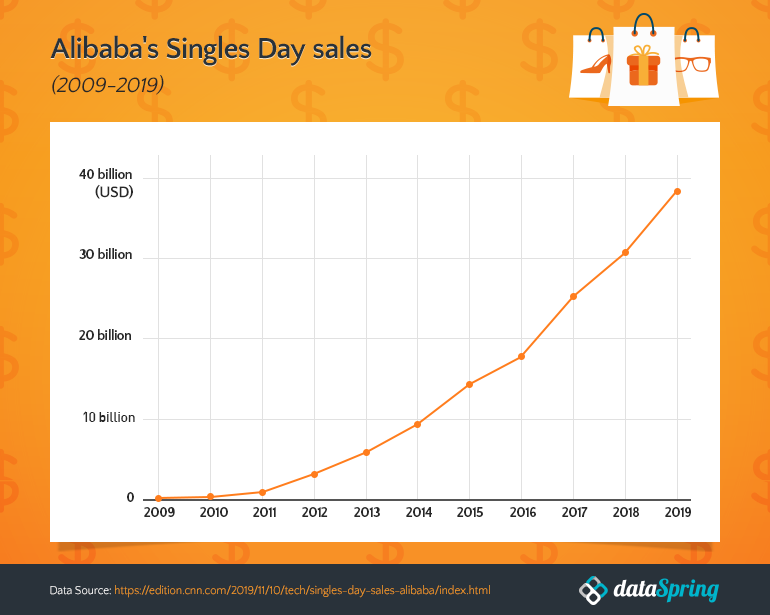 In just 10 years, Alibaba almost single-handedly made Singles Day one of the most profitable holidays globally.
Outside China
Singles Day has made its way across the sea. With an expanding e-commerce market in Southeast Asia, different players, from online shopping platforms to airlines have begun using the day as part of their promotions.
For Southeast Asian e-commerce player Lazada, a subsidiary of Alibaba, this year's Singles Day spelled over three million orders in just the first hour. Lazada operates in six markets in Southeast Asia: Thailand, Singapore, Indonesia, the Philippines, Vietnam, and Malaysia.

For their rival, e-commerce firm Shopee, the day saw the order volume tripling in the first hour as compared to the previous year.

Ride-hailing apps along with e-commerce have been two of the main driving forces of Southeast Asia's internet economy which, according to Google and Temasek's e-Conomy SEA research program, is expected to be worth USD 300 billion by 2025.
To learn more about consumer trends around Asia check out our other Eye on Asia entries like food delivery apps in Southeast Asia or Halloween in Tokyo. See you at the next one!