Tokyo, Japan- October 8, 2014: Research Panel Asia Inc. (RPA) proudly announces the opening of its office in New York City.
Firms' Growth Continues
The launch of RPA's East Coast office, which will be based at 1140 Avenue of the Americas, 9th Floor, NY NY10036, is huge move for the firm. Currently, the company has 6 offices globally including, Tokyo, Seoul, Shanghai, Singapore, Manila and Los Angeles, which serves as its US HQ. The NYC office is set to RPA's East Coast base of operations as it seeks to expand its business and better serve clients in the area.
RPA's goal is be their client's go-to partner for local insights into Asia. With service provided in local languages, 24 hour operations capability, competitive pricing, and deep local knowledge of Asia, the company has been making a lot of inroads recently as it further strengthen its position as a major player in the industry.
Message from RPA Management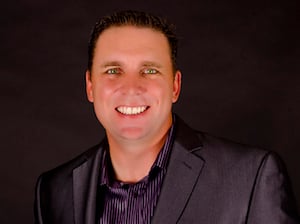 "We are delighted to announce the opening of our East Coast base in New York City..." said Mr. Jeff Gerken, VP of Business Development (pictured). "Together with our Los Angeles HQ, our office near Grand Central Station will allow us to more quickly and efficiently serve our clients throughout the entire United States."
Company Profiles
RPA is a fully-owned subsidiary of VOYAGE GROUP. VG is a major online service company, operating one of the biggest online price comparison websites in Japan.
RPA is a full-service provider of high-quality survey panels for the Asian region with over 2 million active panelists offering proprietary coverage in Japan, China, South Korea, Hong Kong, Singapore, Taiwan, Thailand and Malaysia. The firm specializes in providing B2C and B2B studies and provides innovative, 24/7 access to over 200 freshly profiled, premium, online Asian panels.
RPA won 2012 Red Herring Asia 100 for these unparalleled abilities to meet demands in emerging markets and for offering a cutting-edge work culture.