With almost a decade's worth of service under our belt, we continue our efforts to achieve our goal of being Asia's #1 sample and solutions provider.
Before we take another step forward, let us first take a look back at our journey from Research Panel Asia to dataSpring, and celebrate the milestones we've achieved in the past 9 years.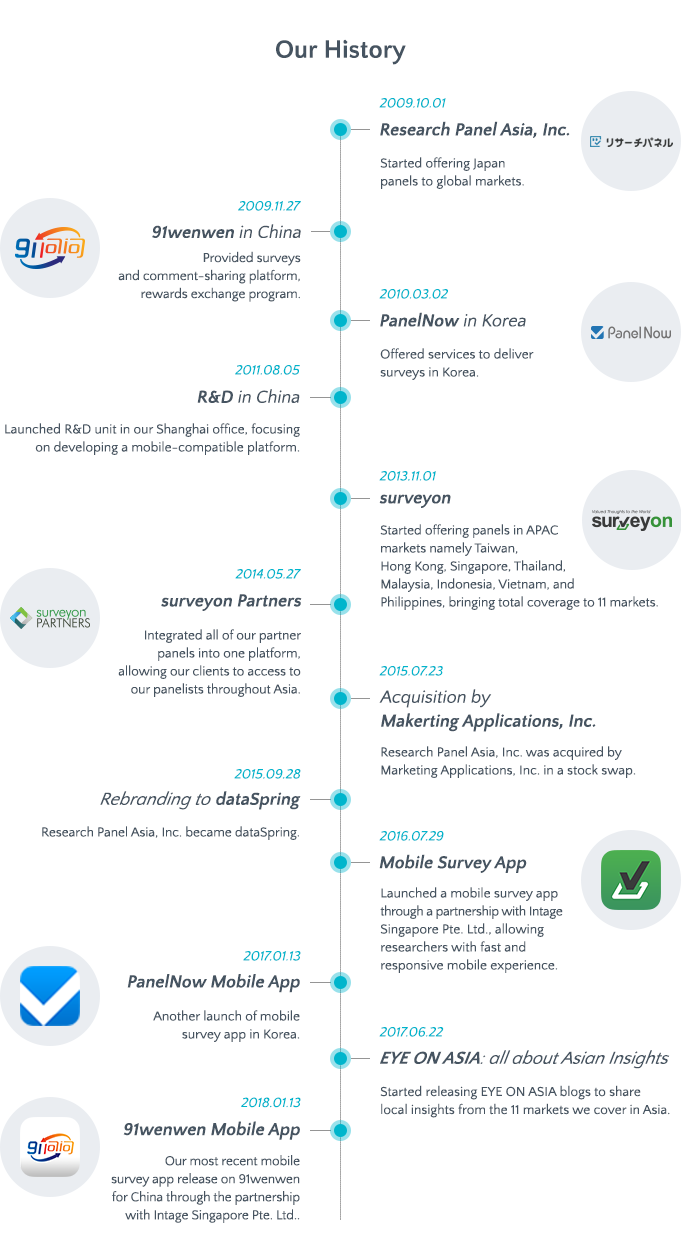 About dataSpring
Headquartered in Japan, dataSpring is a tech-based market research firm connecting international brands with targeted consumers through technology. The company offers 1-stop solutions for market researchers, including: online and mobile sample in Asia, survey software tools, and data collection operations.
dataSpring also has offices in Shanghai, Seoul, Singapore, and Los Angeles, supported by the main operations hub in Manila. The company has an extensive panel coverage in Asia with over 2 million panelists, run and managed by our Asian Insights Specialists.
# # #
For more information, please visit: www.d8aspring.com
Media Contact: Mr. Ian Estares, ian.estares@d8aspring.com