Global Panel and Survey Software firm, dataSpring, recently appointed Mark Sullivan as Director of Business Development - East Coast and Irene Wang as Director of Business Development - China. The new Springers are eager to help take the company to the next level as it strengthens its presence in the US and China.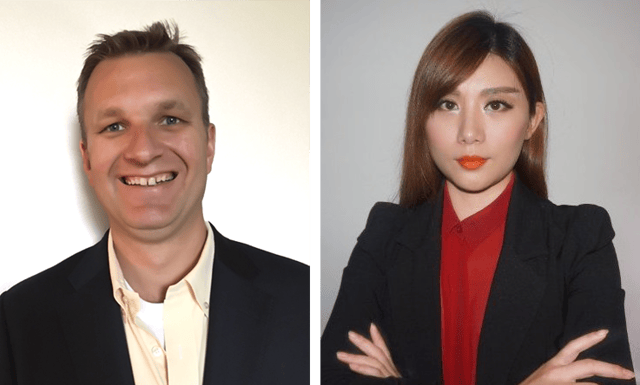 Mark Sullivan and Irene Wang
Mark Sullivan was the former Director of Customer Development at Critical Mix's New York city office. Irene Wang was the Regional Manager of Greater China and Korea at Sermo. Both have 8+ years in the market research industry.
"As we grow, recruiting and retaining top talent is a key priority for us...," said John Crum, SVP, Talent & Brand Management. "...at dataSpring, we don't just invest in great products, we also invest in amazing people. We're very lucky to have Mark and Irene on-board, and look for them to make an immediate impact as they leverage their industry knowledge and contact network."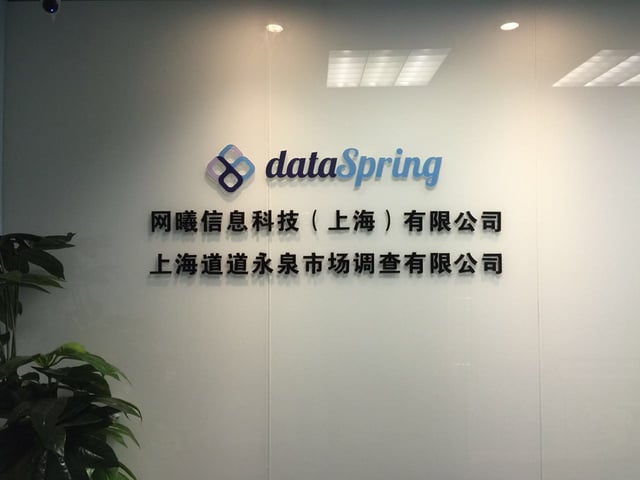 March 21, 2016: dataSpring opened its new Shanghai office in Jiangsu Road.
In March, dataSpring also moved its Shanghai office to a modern office complex in the Central Business District in the city. The newly-minted office is home to the firms' product development and local sales teams, and is a further demonstration of the company's commitment to being a global industry leader.
dataSpring was previously known as Research Panel Asia (RPA), an Asian sample provider. It was acquired by survey software company, Marketing Applications, Inc. (MApps) in a stock swap last year. The company now offers Global Sample Coverage in 35 countries and a Fieldwork Suite of programming and tabulation tools, making it a one-stop hub for market research professionals.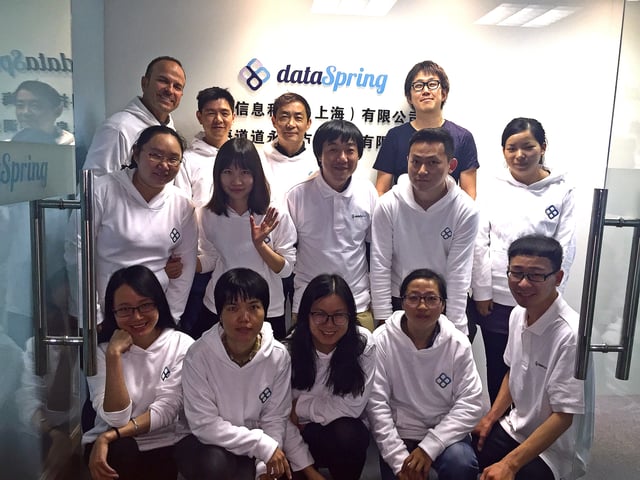 China Team poses at entrance during Grand Opening of dataSpring's new Shanghai Office.
# # #
For more information, please visit: www.d8aspring.com
Media Contact: Ms. Marjorie Yoro, marjorie.yoro@d8aspring.com