New partnership grows panel capacity and continues to broaden the foundation for future expansion.
To meet client demand for quality sample in the UK and Thailand, global panel and survey software firm dataSpring has partnered with a leading international market research firm. The agreement enhances dataSpring's coverage of the markets.
"In reviewing client demand over the past year, we saw significant increase in these markets," said Mary Grace Catelo, Partner Management Specialist. "To stay ahead of demand, our team began searching for potential partners to complement our existing panels."
surveyon Partners, dataSpring's proprietary platform, will seamlessly integrate the additional panelists into the system. The Partner Management Team worked with the new partner for months to ensure recruitment procedures, panel management and panelist service met dataSpring's high standards. "Their panel management, particularly in taking care of panelists, exceeded our expectation," said Catelo.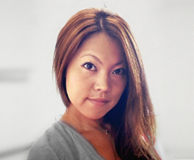 Business growth in other markets is also driving the need for more partnerships. "In addition to the UK and Thailand, we are actively vetting potential partners in the US and Singapore to supplement our panel," commented Rie Nagai, SVP Global Business Development. "We keep our Partner Management team busy responding to client demand, and they have more than met the challenge by finding quality partners."
This current partnership adds to dataSpring's existing coverage of over 2,000,000 panelists in Japan, China, South Korea, Taiwan, Hong Kong, Indonesia, Vietnam, Malaysia, Philippines and Singapore.
About dataSpring
Headquartered in Japan, dataSpring is a tech-based market research firm connecting international brands with targeted consumers through technology. The company offers market researchers and end clients a powerful package of research solutions such as Global Sample in over 35 countries, a one-stop Fieldwork Suite from questionnaire design to tabulation, and a proprietary survey programming and reporting tool.
# # #
For more information, please visit: www.d8aspring.com
Media Contact: Ms. Marjorie Yoro, marjorie.yoro@d8aspring.com