London, United Kingdom: Arjen van Duijvenbode joined online market research firm, dataSpring, as Director of Business Development EMEA. The former exëvo Director, will be responsible for establishing a EMEA business in line with dataSpring's global objectives, beginning with opening an office in London next month.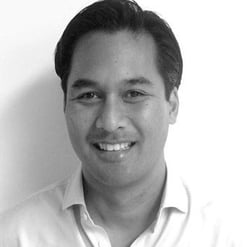 ''I am really excited with this great opportunity to grow the footprint of dataSpring in the EMEA region,'' said Arjen. "dataSpring has built some excellent customizable tools, from programming to data processing, that provide clarity and lead to deeper analytical solutions. I look forward to being part of dataSpring's Global continued growth and showing clients the expansive coverage, quality data and quick turnaround times that the company offers."

Arjen has over 12 years experience in the Market Research industry, he has previously opened offices for Lightspeed GMI and Cint in the Benelux region and he also has worked for B2B specialist exëvo. He started his MR career at Bloomerce Access Panels which was sold by Kees de Jong to SSI in 2006.

Commenting on the hire, dataSpring's SVP Global Business Development, Rie Nagai, said: "We're thrilled to have Arjen on-board. He brings a wide network of contacts, a deep knowledge of our industry, and an amazing amount of passion to this newly developed role. His appointment further demonstrates dataSpring's commitment to being a key-player in Europe and beyond."

A Senior Account Manager will join the London-based team in September.

About dataSpring
Headquartered in Japan, dataSpring is a tech-based market research firm connecting international brands with targeted consumers through technology. The company offers market researchers and end clients a powerful package of research solutions such as Global Sample in over 35 countries, a one-stop Fieldwork Suite from questionnaire design to tabulation, and a proprietary survey programming and reporting tool.
# # #
For more information, please visit: www.d8aspring.com
Media Contact: Ms. Marjorie Yoro, marjorie.yoro@d8aspring.com