Tomohiro Hosono has been appointed as new Chief Executive Officer of the Global Sample and Survey Software firm, dataSpring, effective April 1, 2018.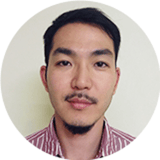 With over 6 years of experience in Market research, Mr. Hosono started his research experience in London, UK and went back to Japan to do freelance work until he joined BORDERS, Inc. (now Marketing Applications, Inc.) in November 2012.
Being known as the #1 online survey platformer in Japan, Marketing Applications, Inc. ("MApps") continued to expand its business and acquired Research Panel Asia (RPA), and built "dataSpring" as MApps' global arm. With this, Mr. Hosono's role likewise expanded from Senior Consultant of MApps to Senior Manager - Full Service Team of dataSpring, and started to be based in its Operations hub in Manila from July 2015. He likewise assumed the role of Deputy General Manager, prior to his appointment as CEO.
Having good command of both Japanese and English, plus a vast knowledge of the core business of both MApps and dataSpring, Mr. Hosono is able to collaborate with other key leaders in the global offices to gain deeper understanding of clients' requirements and bring about higher service level. He likewise participated actively in the various global Market Research Conferences, to interface with clients and partners in the industry. With much vigor and aim for additional new strategies to broaden clientele and increase client satisfaction, the young new CEO is geared towards bringing the Company to the next level of success.
About dataSpring
Headquartered in Japan, dataSpring is a tech-based market research firm connecting international brands with targeted consumers through technology. The company offers 1-stop solutions for market researchers, including: online and mobile sample in Asia, survey software tools, and data collection operations.
dataSpring also has offices in Shanghai, Seoul, Singapore, and Los Angeles, supported by a main operations hub in Manila. The company has an extensive panel coverage in Asia with over 2 million panelists, which are run and managed by our Asian Insights Specialists.
# # #
For more information, please visit: www.d8aspring.com
Media Contact: Ms. Cristina M. Paling, cristina.paling@d8aspring.com