Marketing Applications Inc. (MApps) CEO, Ikuo Hagino, will assume his new role as Chief Executive Officer of Global Sample and Survey Software firm, dataSpring, effective November 1st, 2016.
Mr. Hagino succeeds Masahiro Takanohashi who tendered his resignation in September 2016 after serving one and a half years as dataSpring's CEO. Mr. Takanohashi will remain with the Company until the end of the year to assist with the transition.
MApps acquired dataSpring in a stock swap last year to expand its tech products globally. Mr. Hagino's assumption as CEO is the next step in the merger process as dataSpring widens its online/mobile sample coverage and develops new tech tools for market researchers.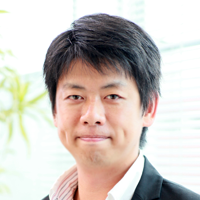 "On behalf of the Board of Directors, I want to express my gratitude to Mr. Takanohashi who has worked tirelessly and has established a strong foundation for a dynamic global business," said Mr. Hagino (pictured left). "My goal is to build upon dataSpring's strengths and propel the company forward to meet the ever-evolving climate of the market research industry."
Mr. Hagino brings over 10 years of executive leadership and industry experience in market research technology and engineering to the helm of dataSpring. The move means that Mr. Hagino will serve as CEO of both firms moving forward.
About dataSpring
Headquartered in Japan, dataSpring is a tech-based market research firm connecting international brands with targeted consumers through technology. The company offers market researchers and end clients a powerful package of research solutions such as Global Sample in over 35 countries, a one-stop Fieldwork Suite from questionnaire design to tabulation, and a proprietary survey programming and reporting tool.
About Marketing Applications Inc.
MApps, based in Tokyo, was established in September of 2006 as a "Marketing Intelligence Platform Company"- with its key strength being technology and engineering. The company's two key products currently are "Marketing Applications for Analysis"- a cloud based analytics tool and "Marketing Applications for Survey"- an online survey platform which holds a majority share of the domestic (Japan) research business market. MApps also owns a large consumer panel in Japan and has panels in other Asian countries.
# # #

For more information, please visit: www.d8aspring.com
Media Contact: Mr. John Crum, john.crum@d8aspring.com