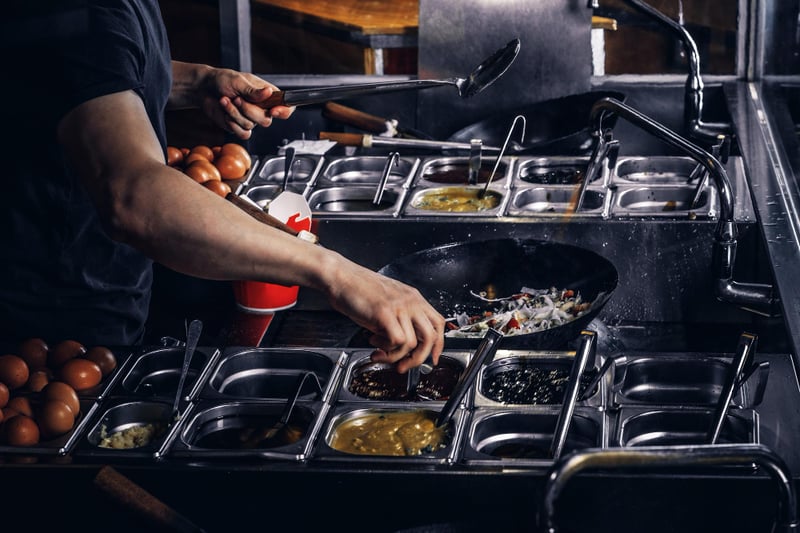 With a population of 5.6 million people living in an area smaller than New York City, Singapore has little space allotted for agriculture and food production. The island nation is only around 700 square kilometers, with only less than 1 percent of the land allotted to farming. Because of this, the country imports around 90 percent of its food supply to feed its people.
Initial efforts to address food supply concerns include vertical farming, strewn across rooftop gardens and greenhouses across urban areas, but these plans to augment traditional food sources are not sufficient to address the needs of the population. In 2019, the government introduced the 30 by 30 plan, which aims to help the country grow 30 percent of its nutritional needs within itself by 2030. Part of the reason this was introduced is the country's potential vulnerability in its reliance on imports, which became more apparent during the height of the COVID-19 pandemic and the ongoing conflict in Ukraine, a major global food exporter. The threat of crops and produce being destroyed by climate change and the rising price of goods caused by global inflation are two additional reasons why the government has initiated the plan.
Current steps taken to meet this goal include finding alternative protein sources for consumption. One example is the production and consumption of plant-based protein products, which are currently being produced in Singapore in a variety of ways, like luncheon meat and barbecue wings. Plant-based products, which are created from wheat, soy, and even from algae, are yet to achieve price parity with conventional meat but are continuously developed to cater to the wider public. Currently, there are at least 17 international manufacturers of plant-based protein products in Singapore.
Another example is cultivated meat, where cells extracted from living animals are multiplied in laboratories and then grown in edible-sized pieces of meat. In 2020, Singapore became the first country to sell cultivated meat to the public, with the US-based company Eat Just offering its experimental lab-grown chicken meat to curious consumers.
Cultivating Interest
The country is starting to attract companies who are looking to experiment with new ways to make food. The Singapore Economic Development Board is currently handling the task of making the country more attractive for innovative food companies to base their operations and sell their products, which in turn will help create more jobs and grow the country's economy.
In October 2022, Singapore hosted the Asia Pacific Agri-Food Innovation Summit, which focused on building agri-food capacity and resilience in Asia, networking, and forging partnerships for future growth. It was also at this event that startups and think tanks agreed to refer to lab-grown meat, or cellular agriculture, as cultivated meat.
A few months ago, back in June, food technology company Eat Just opened a multimillion-dollar facility in Singapore. As the largest cultivated meat production center in Asia, it has the capacity to produce tens of thousands of pounds of cultivated meat. Aside from this, the facility will make mung bean protein eggs, which require 98 percent less water and 80 percent less land to produce compared to chicken eggs. In summer this year, these eggs were able to match premium animal egg prices for the first time, with a bottle roughly the serving size of eight eggs priced at $3.99.
Later, in October, Singapore became the first country to approve the commercial sale of a protein "out of thin air" called Solein. Produced by the Finnish company Solar Foods, it is a yellow powder that is produced by microbes fed with carbon dioxide, hydrogen, oxygen, and nutrients. It can be used to provide proteins for plant-based meats, bread, and spreads.
Protein Hub in Asia
According to the Good Food Institute Asia Pacific, Singapore has become "the leading alternative protein hub in Asia – and arguably the world." The institute mentioned that the country now has at least 36 alternative protein companies, which have raised 213 million USD in total. The future for new alternative food sources in Singapore remains bright, as there is less resistance to new food sources in Singapore than in other countries with bigger livestock industries, where traditional farmers are more hesitant to adopt new technologies.
On the other hand, the public is starting to become more receptive to alternative food sources. A recent survey conducted by Blackbox found out that 59% of its Singaporean respondents believe it likely that half of the nation will be prepared to eat lab-grown and plant-based meat by 2030. Additionally, 77% of the respondents are willing to switch at least 10% of their meat consumption if the substitute tastes as good and costs no more. The Singapore Economic Development Board predicts that in the next ten years, practicality will encourage more people to treat plant-based proteins as normal food sources.
Get to know more cool things about Asian culture with our other Eye on Asia entries! With got stories on Singapore's hawker culture and Thailand's street food. See you in the next one!