In this Asia Research Poll, we surveyed around 22,000 of our panelists from eight different Asian countries about the Android vs. iOS debacle and the results are in!
According to our Panelists:
Team iOS: "iOS is more safe and stable. Easy to use, for someone who is not a heavy handphone player, iOS is a better choice," according to elit***

Team Android: "Android is more customizable and don't have to use iTunes... Unlike iOS, Android keeps up with technology... 1 more thing defines Android is awesome; is that it supports microSD card..." according to anirn***
And the Winner is...
It's a landslide victory as 82% of our respondents prefer Android!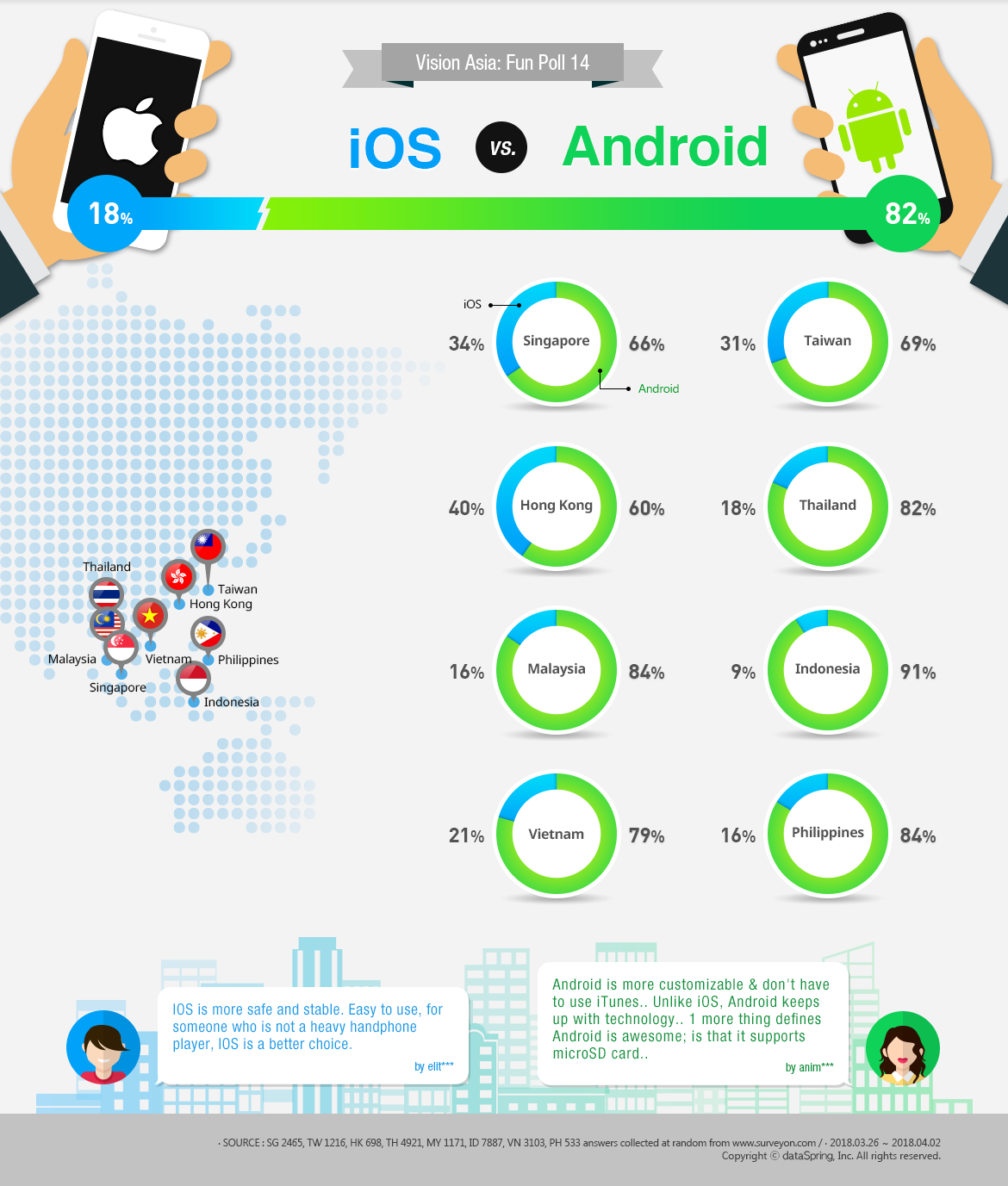 Check out our previous polls here.
If you'd like to complete surveys like these and earn extra cash in the process, sign up at surveyon.