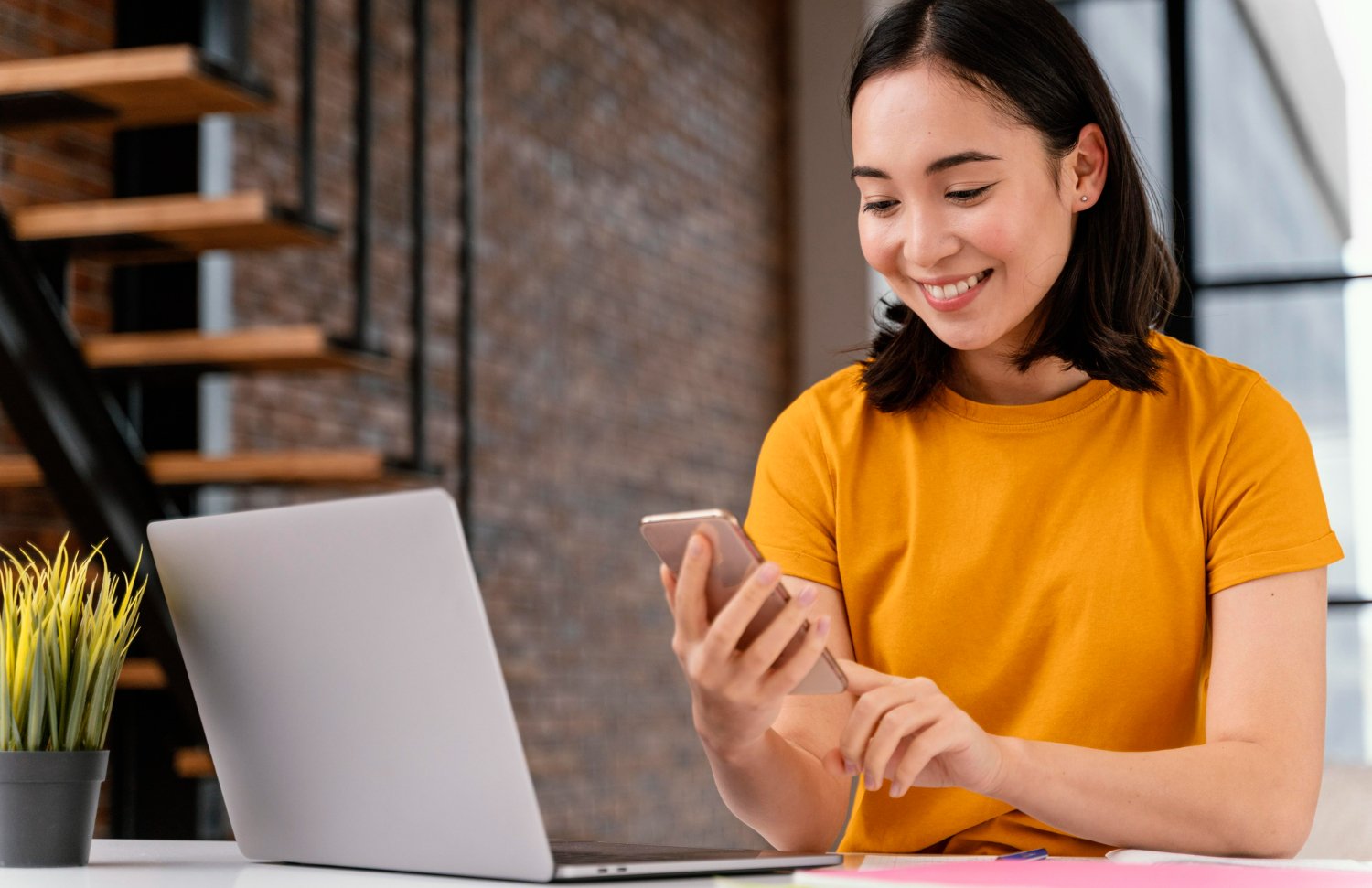 After staying at home for the past few months, many of us had to improvise when it comes to our activities and interests, and the most common route is through videos. For market researchers, it can be an alternative to conducting their studies. Online videos can yield great insights through tools that are readily available or methods that are worth revisiting.
While video content and video conference calls can establish communication and provide entertainment, these could never replace face-to-face meetings. However, they can still serve as perfect substitutes for us to connect outside of our homes and conduct personal interactions.
Although our reliance on videos was highlighted during the pandemic, a 2018 Cisco Global forecast report predicted that by 2022, online videos would account for more than 82% of all consumer internet traffic. It may not be new to us, but in the past two years, we were introduced to many novel concepts, notably the rise of a new era of streaming on TV screens. This is not limited to short bursts of watch time, as the trend shows that Gen Z and Millennials across other parts of the world are tuning in just as they would on traditional TV.
In Singapore alone, YouTube watch time in the country grew by 30% in 2020, as the shift tended to lean towards live stream information for news, fitness, cooking, and gaming videos. Even several video creators have noted that they gained a significant following from viewers in Singapore.
It just doesn't end there, as a new category for streaming as well for the music industry has emerged — online concerts. While for many it may never equate to what one experiences when attending an actual concert, it still proves to be an effective alternative.
In 2021, the K-Pop boy band BTS broke their previous Guinness world record for having the most viewers for a music concert on livestream with their MUSTER SOWOOZOO event, which was streamed remotely from Seoul by 1.33 million paid viewers from over 100 countries. Impressively, both their first and second virtual concerts were held during the pandemic.
Social media platforms were also quick to adapt to this trend. TikTok, having been around since 2016, was the first to introduce a fast-consuming video content feed for the general audience. Fortunately for the app, when the pandemic lockdowns and restrictions began, it suited perfectly to providing entertainment and distraction for people stuck at home. Even Southeast Asia, a region dominated by Facebook, is now being taken over by TikTok in just over 2 years.
It's undeniable that this prevalent shift is now the norm for content consumption, considering that it has also been a component of our everyday routines at school or work in the past few years. A striking testament to this occurred in 2020, when video conference platforms such as Zoom and Skype achieved their all-time highest number of users. On April 2020, Zoom, which has already out-crowned Skype, received 300 million meeting participants daily. Only six months before that, in 2019, the platform stood to receive 10 million meeting calls daily. Consequently, in the Asia Pacific region, the Zoom app was downloaded over 129 million times. Today, daily meeting participants have already increased to 350 million with 89% of its users primarily using it for work purposes while 63% use it for entertainment purposes with family and friends. This reveals how essential it is for us to keep our personal or professional connections and for us to carry on with our daily activities.
But with all of its stunning performance across platforms, how can video be a part of market research?
Social listening tool
Video currently outperforms all other content formats online in terms of effectiveness, which indicates that consumer expectations and content consumption habits have both changed significantly and will continue to do so rapidly. The current wide reach of videos will be very instructive if data from consumer behaviors are properly gathered and applied in market research. As of the time of this writing, the region with the most YouTube users is Southern Asia (579.9 million) followed by Southeast Asia (329.5 million) and North America (280.3 million). Imagine all the insights you can get from its users that you can use to add depth to your market research! Tracking this now fast-paced behavior is now easier with the help of analytics tools.
Similar to social media platforms, videos can be used as social listening tools. Those platforms that bring video content usually already have or can provide video analytics if you produce your own. However, if a more in-depth analysis is required, there are many available video analytics tools online that can even present complex data into easily understandable graphs.
Qualitative research
In market research, qualitative research is part of the market research field that is not often explored but is often acknowledged by researchers and companies as a useful way to extract insights. It is, however, also known for its main limitation: the lack of scalability. Previously, companies had to go through a lot of extensive effort to conduct this type of research, such as hiring a camera crew, setting up in a specific location, and ultimately collecting qualitative data, which itself can be a long, complex, and non-automatable process, requiring a lot of manual effort. But since the pandemic has shifted the industry to remote research, it also led to the development of new technologies that allow researchers to collect in-depth face-to-face data. Today, there is no other more encompassing way to collect qualitative data than through video research.
There are many ways to collect data through videos. But it is important to keep in mind that when analyzing these insights, they are most valuable when you move beyond analyzing words. This is because through videos you get the opportunity to also examine how people talk (tone, emotions, and sentiments) within the context of their natural environments. Video makes it easier for respondents to express themselves and there won't be a need to have a moderator on the other side, while still getting consistent answers.
Here are some of the latest video research developments in market research:
Accessible video survey for feedback or conversation

: Thanks to dozens of video analytics platforms that exist today, video content is now possible to scale for insights, and video surveys can be used for feedback or to start up a conversation for your research. Depending on the devices that the study will allow, sessions can be in real-time, or to ease your respondents, can be in an asynchronous video form that preferably can be accessed through desktop or mobile. Users can watch the recorded video question on any device or connect with them through a video conference platform.
Augmented reality video surveys

: AR has become more accessible and functional for many companies, especially since the inception of

the metaverse

,

with various opportunities for businesses and consumers alike. Any company with tangible products can benefit through AR by presenting to their consumers their products, allowing them to see the product in their environment, check which size, color, or more fits them and provide feedback right there through a quick video response.

Voxpopme has recently provided their first AR feature

that has helped their client in the early stage of their product.

Qualitative facial expression recognition

: This is arguably one of the most exciting, and promising trends in market research. Qualitative facial expression recognition provides profound insights from participants' emotional responses to various ideas, pictures, words, and other stimuli. This technology has the potential to capture extremely brief "micro-expressions" at the point of experience (i.e. the respondents' reaction when discovering something for the very first time, captured by nanoseconds). The information you can gather from it can be used to develop other business strategies that increase sales, brand image, and loyalty.

Interactive video survey

: Through this video survey, you allow respondents to interact with the video you present to them where they can answer a question about what they think, or what they noticed first in the middle of the duration of the video where they can click on an area in the video or answer a prompted question in the screen. It's a fun and appealing way to get the attention of survey takers since it involves movement and observation on their part while catching their initial thoughts. dataSpring has a similar product that provides this feature, the

Real-Time Video Evaluation Service

,

which you can check if you plan to collect intuitive and sensory reactions for your research
Aside from these developments, the rise in market researchers using online/video focus groups more often than compared to three years ago is proof that shifting, and opting for remote research is a popular choice and these days, most people are more comfortable being "on camera" since video conferencing platforms have become a part of daily life. For companies, experts have also agreed that they can gain more market insights through video than text. There will undoubtedly be further developments in the future, not just for video research but for all methods of market research!
While videos provide more qualitative insight into your research combining them with quantitative questions allows for a more complete and robust understanding of your respondents. If you want to know more innovative market research tools you can check out dataSpring's products that offer flexible support for your projects or you can contact us.
You can also check out our panel book here if you want to know more about panel research in Asia! See you at our next one!